Imagine being able to trade stocks, options, cryptocurrency, and exchange-traded funds without paying a penny in commissions or hidden fees. Forget about imagining it, it's already a reality.
For the average retail investor, there has never been a better time to invest with these free cutting-edge trading platforms.
These advances in technology and systems have allowed platforms such as Webull and Robinhood to thrive. These are two of the most popular free investing platforms in the market today.
In this article, we are going to compare Webull and Robinhood to see how these investing platforms stack up against each other.
Robinhood vs Webull: The Basics
The platform known as Robinhood was one of the first apps to allow retail investors to trade stocks and ETFs with no account minimums, commissions, or monthly fees. This move opened the flood gates and invited several other financial institutions to follow suit.
Robinhood has since expanded its offering to IPO investing, cryptocurrency trading, and options trading. Now, anyone who uses the Robinhood platform can trade to their heart's content without the worries of the past.
Webull is an advanced older brother to Robinhood. Webull offers all of the features listed above, but with greater detail. Webull offers financial data and analysis tools, as well as retirement accounts, that Robinhood has chosen not to include.
A simple way to put it is this: Robinhood and Webull offer roughly the same tools, but Webull focuses on intermediate to advanced traders while Robinhood attracts beginner investors.
Summary: Webull vs Robinhood
Both Webull and Robinhood offer $0 commission trading with $0 minimum
Webull now offers free IRA accounts, however, Robinhood does not
Robinhood and Webull both offer fractional shares
Webull offers commission-free short selling in margin accounts, Robinhood does not offer short selling
Robinhood is designed for complete beginners so intermediate and advanced traders will find the platform to be watered down and lacking in research tools
Webull offers research tools above and beyond Robinhood making it a better option for informed, research-oriented traders and investors
Webull offers a trading simulator and Robinhood does not
Webull provides a support phone number and rapid responses to users while Robinhood offers 24/7 phone support
Neither trading platform is a good fit for passive or long-term investing (For that, we recommend checking out M1 Finance)
Investing Simple readers can get  TWO FREE STOCKS from Webull when they sign up using our link and fund their account with just $5
Robinhood offers one free stock worth anywhere from $3 to $225 when you sign up here
Webull offers other useful features like a stock lending income program as well as IPO offerings
You can trade cryptocurrency and options on Robinhood as well as Webull, however, Webull offers fewer cryptocurrencies
Webull & Robinhood Sign Up Incentives
Most importantly, what kind of freebie does each brokerage offer? Webull has the most generous sign-up bonus. When you open a Webull account, you will get a free stock worth anywhere from $3 to $300.
In addition, if you fund your Webull account with $5 or more on your initial deposit, you get another free stock worth anywhere from $8 to $2,000!
So, if you open and fund a Webull account with $5 on your initial deposit, you will receive two free stocks with a combined value of up to $2,300. The minimum amount you can potentially make is $11 in free stocks.
Get two Free Stocks from Webull Here!
Robinhood also has a FREE stock promotion. If you open an account you will receive a free stock valued from $3 to $225.
Get one Free Stock from Robinhood Here!
If you want, sign up for both to see what free stocks you can get!
Why Choose Webull?
Better Data: The Webull platform caters to more advanced traders who need access to sophisticated data and information.
Short Selling: Commission-free short selling is available
Trading simulator: Webull's paper trading platform offers investors the opportunity to manage a portfolio with $1M in virtual cash. Users can compete in virtual investing competitions for real prizes.
Retirement Accounts: Webull offers traditional IRAs and ROTH IRAs as well as traditional brokerage accounts. Webull will also accept IRA Rollovers.


Why Choose Robinhood?
Beginner investor: Simple layout that does not overwhelm the user with too much information.
Educational features: Offers basic information on stocks and options to investors to learn from.
Cash Management: Earn interest on your non-invested cash. This cash is FDIC insured and accessible at any time.
Debit card: Link a debit card to your Robinhood account to have easy access to your funds.
What Is Webull?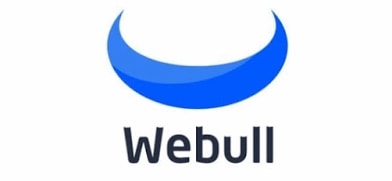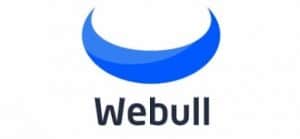 Webull is a commission-free stock and ETF trading platform. Experts designed Webull for the active trader who is looking for a more dynamic user interface than most free platforms are offering.
This investment platform has features specifically for traders such as technical indicators, research agency ratings, financial calendars, and more.
In other words, with easy access to margin, research tools, and live data, Webull has built an ideal platform for active traders.
However, since Webull is putting so much in front of you at your fingertips, it can be overwhelming if you are a complete beginner. Robinhood has created a true beginner-friendly investment platform, but most intermediate to advanced traders agree that it is lacking in many areas.
Even though there is so much information and data packed into this app, Webull still maintains an excellent user interface. The app itself has a great design and is effortless to navigate. For more info, check out our full Webull review.
Webull Summary
Commission-free trading: Stocks, ETFs, Options, and Crypto
Account Types: Individual, Traditional IRA, Roth IRA
Account Minimums: $0
Top Features: Free trading, commission-free short selling, real-time market data, trading simulator, advanced mobile app, advanced desktop app, fractional shares
BONUS: Two Free Stocks!
Are you interested in getting completely free stocks?
Webull is offering Investing Simple readers who open an account using this link two completely free stocks just for signing up and funding with $5+ on your initial deposit.
The free stock is based on a lottery system as explained above. Webull users have the potential to earn anywhere from $11 to $2,300 in free stocks!
Webull Features
Robinhood did a great job gaining market share for beginner investors, however, they did not meet the needs of intermediate active traders. That is why Webull was able to step in and gain market share so quickly. One of the newest features is fee-free retirement accounts offered on the platform!
Real-Time Market Data
Webull is well-known for the data it provides.
In fact, it was initially just an app for investment research before the company added the trading feature! Webull offers real-time market data for all US markets. This is particularly important when it comes to trading, as your goal is to capitalize on very quick moves in the market.
Unlike many trading platforms that have delayed quotations, Webull is sharing this data with traders through the app in real-time. For those looking for real-time data for global markets, for instance, Webull offers this for a monthly subscription.
However, remember that you do not need to pay for any subscriptions to access real-time data on US markets.
Technical Indicators & Order Types
Traders rely on technical analysis or chart patterns.
However, Webull offers close to two dozen technical indicators available at the click of a button. They also offer a number of advanced order types that you do not see on other free platforms.
This includes OCO, OTO, and OTOCO.
Trading Simulator
For beginners entering the stock market, paper trading is a very important step in the process. The trading simulator allows traders to practice without using real money.
Webull grants its users $1M of 'play money' so they can test their trading skills. Users can test out their proposed strategies through the app's trading simulator to make sure their plan is foolproof.
Commission-Free Short Selling
Most free brokerage accounts do not offer short selling.
This is an advanced trading strategy where you bet against a particular stock. Not only does Webull offer short selling, but it is also available commission-free. Short selling must take place in a margin account.
In order to open a margin account, your account balance needs to be $2,000 or more.
Fractional Shares
Recently, Webull rolled out a great new feature. Users are now able to invest in stocks and ETFs using fractional shares. Instead of buying whole shares of stocks like Amazon that trade for thousands per share, you can invest just $1 at a time!
Instead of buying an entire share, you are buying a fraction of a share worth $1.
Analyst Ratings
Webull offers a variety of research tools for both the technical trader and fundamental investor. For instance, these include press releases, earnings reports, earnings dates, dividend dates, key financial documents, analyst ratings, and more.
Analysts make buy, sell, and hold recommendations about stocks. This can be very helpful to you when you look at making buying or selling decisions. Webull presents this in a very organized fashion, and it is possible to get a good overview of a particular company in a matter of seconds through the app.
Fundamental Data
Fundamental investors study the financial health of a company to make a long-term bet. They look at key financial documents like the balance sheet, cash flow statement, and income statements. They also look at key metrics like earnings per share, PE ratio, and more.
You can view the numbers from the key financial documents as well as see visual graphs of the overall trends. It also offers helpful comparison tools that compare the metrics of one company to another in the same industry.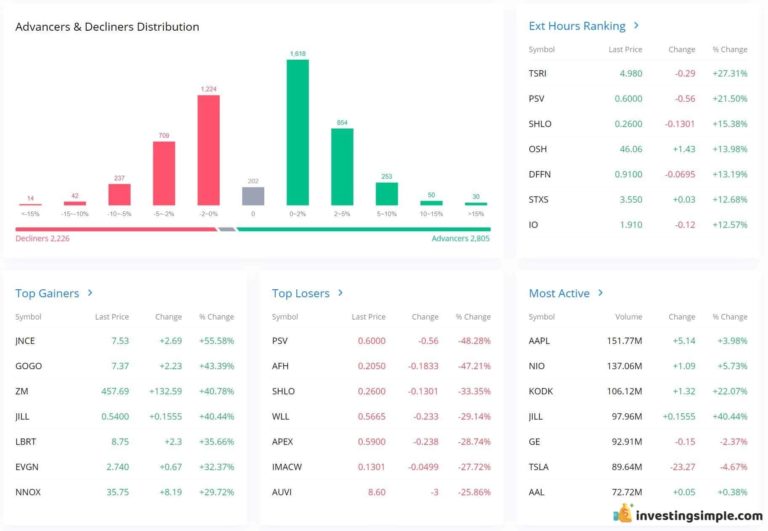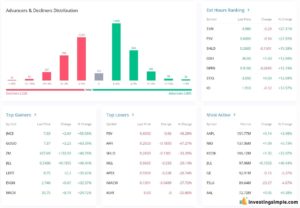 Financial Calendars
Another useful feature for users is the financial calendar.
This calendar shows you important upcoming dates for a company, including dividend payments, and earnings reports. In addition, there are also calendars that show what companies are reporting earnings each week as well as what are the up and coming IPOs or initial public offerings.
Stock Screener
Quickly filter through thousands of stocks based on dozens of criteria to find investments that align with your trading strategy.
Webull allows you to filter stocks based on:
Country
Stock Price
Market Capitalization
PE Ratio
Dividend Yield
Analyst Ratings
And over a dozen others...
This screener allows traders to identify potential investments within the platform and easily keep an eye on them or add them to a watchlist or set up alerts.
By adding multiple filters, it is possible to create a shortlist very quickly of stocks that meet your criteria without having to waste time switching between different platforms.
Watchlists and Alerts
Webull allows you to create watchlists of stocks that you want to keep an eye on!
You can also set price alerts that will allow you to get notifications from Webull when the price reaches a certain level. For example, if you were looking to buy a stock for under $100, you could set a price alert for when it reaches that level and receive a notification from Webull.
IPO Investing
Webull offers IPO or initial public offering investing. This allows you to get in on new public stock offerings before other investors do. This is part of a partnership with ClickIPO.
However, the number of IPOs available is limited, but it is still a great feature and something you do not see on most brokerages.
Stock Lending Income Program
Are you interested in earning some extra income from your shares? Webull has rolled out a great new feature that allows you to loan out shares to short-sellers. You are fully insured by SIPC, so there is no risk with doing this.
Essentially, you are giving Webull permission to borrow your shares in your brokerage account. Then, the company loans these shares out to short-sellers. Webull collects interest from this and shares a portion with you!
You can still sell your stocks at any time even if you participate in this program. It is simply a way to earn some extra money within your trading account.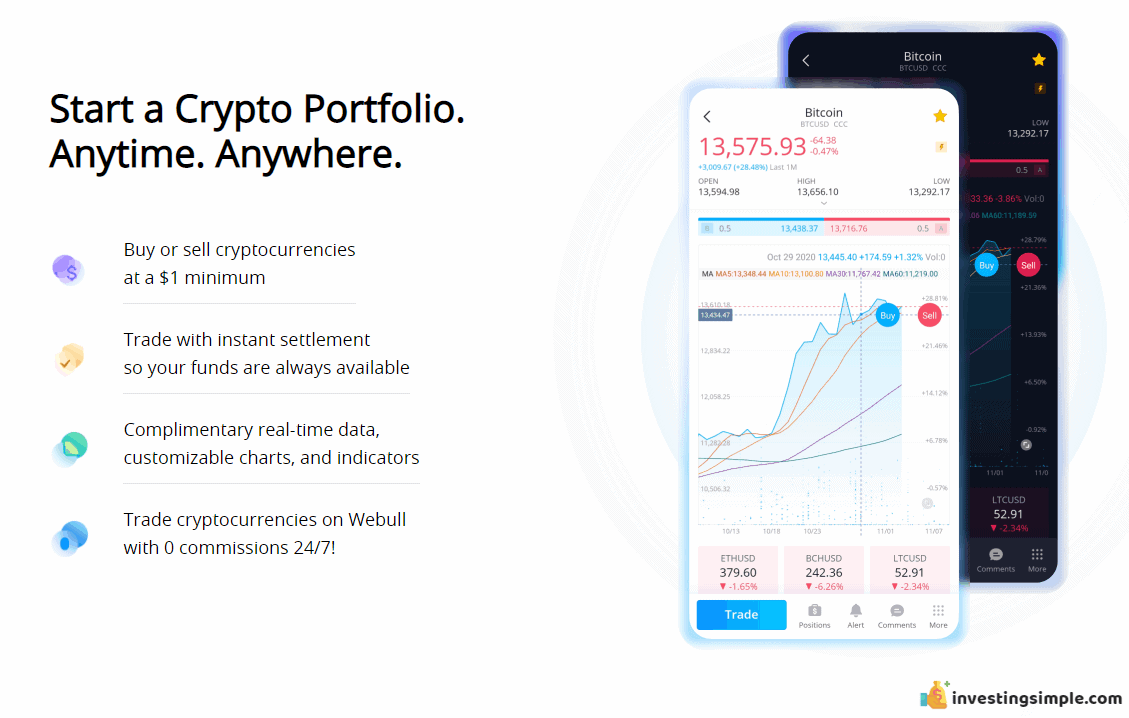 Crypto Trading
Webull recently released crypto trading to all traders on its platform. All trades are commission-free and investors can transact in as little as $1 increments of crypto.
On the platform, you can trade Bitcoin, Ethereum, Litecoin, Bitcoin Cash, Dogecoin, Zcash, Cardano, and Stellar. It is likely that as time goes on, Webull will continue to add more cryptos to its platform but it is exciting to see the company has entered this space.
One perk that Webull crypto trading offers is that you'll be able to take advantage of instant settlement. This means that you won't have to wait for your funds to settle between transactions and you can continue to buy and sell as you please.
Webull Minimum & Fees
Webull is a 100% free trading platform. You will pay no commissions for trading stocks, ETFs, and options. 
They do not charge any hidden fees and there are no strings attached. There is no minimum balance to open an account. However, you do need to have $2,000 to open a margin account.
There is a $0 fee for incoming ACATS stock transfers and a $75 fee for outgoing transfers. For those funding the account with a wire transfer, the initial transfer is free. After that, there may be fees associated with this wire transfer.
ACH or Automated Clearing House transfers are completely free. This is a direct electronic transfer from your bank account to Webull. You can electronically transfer money to and from Webull at any time for free.
Webull Pros
Get two FREE STOCKS when you open and fund your account with $5
It recently added 100% free IRA accounts
Trades are 100% commission-free, including short selling, options, and crypto
Research tools are in place for both technical traders and fundamental investors
The trading simulator lets you practice trading risk-free
Free extended hours trading pre-market and after-market
Real-time data available on US markets for free
Webull now offers free options trading
Earn extra income with the stock lending income program
Get in on IPOs early with the IPO Investing tool
In-depth stock screening tool
Webull Cons
Might be "information overload" for complete beginners
No dividend reinvestment (DRIP)
In addition, no savings account/debit card or credit cards
No mutual fund investments on the Webull trading platform
Best Free Stock Promotions
What Is Robinhood?


Known as the app that pioneered commission-free trading, Robinhood opened the doors for beginning investors looking to enter the game without paying high commissions or dealing with large minimum account balances. Robinhood charges $0 in commissions and the minimum to open an account is, you guessed it, $0!
Click here to get started with Robinhood!
Experts designed this platform with beginners in mind.
It is meant to be the most straightforward trading platform out there. As a result, intermediate to advanced traders often find this platform to be lacking when it comes to research tools, order types, and technical indicators.
Still, if you are looking for a simple platform to trade commission-free, it is an excellent option.
Robinhood Summary
Commission-free trading: Stocks, ETFs, Options, and Cryptocurrency.
Account Types: Individual
Account Minimums: $0
Top Features: Free trading, offers cryptocurrency, ease of use, beginner-friendly platform, checking account + savings account, fractional shares
BONUS: 1 Free Stock!
Here's a great bonus offer from Robinhood! If you open an account with this link (you don't even have to fund it) you will get a free stock!
It is based on a lottery system, but this free stock will be worth anywhere from $3 to $225! Since it is 100% free, this is an easy way to get some free money and win a free stock just for opening an account.
How Does Robinhood Work?
It's very simple to open a Robinhood account right on your smartphone (or online).
Just plug in a few answers, for instance, your contact info and how you'll fund your account. You will also have to enter your social security number for tax reasons as well as some additional information about your employment. After that, it will ask you a few questions about your level of trading experience.
Then it's onto the next step: launching your soon-to-be stellar investments.
Once your account is approved, you can make your initial deposit and begin investing. You may decide to invest in an individual stock, or maybe an ETF is better suited for you.
Robinhood Features
In a nutshell, this is a beginner platform with some basic features. One key area where they shine is offering cryptocurrency as well as options trading.
Zero Commissions
Robinhood charges $0 commissions on trades for:
Stocks
ETFs
Options
Cryptocurrency
There are no strings attached or hidden fees of any kind with the Robinhood trading platform.
Fractional Shares
Just like Webull, Robinhood also offers fractional shares to its investors. This allows users to invest in expensive stocks with an amount they can afford!
Dividend Reinvestment (DRIP)
Finally, we have a dividend reinvestment option available from Robinhood.
This allows you to automatically reinvest your dividends, which means you earn compound interest. You need to use the DRIP feature hand in hand with the fractional shares feature. You cannot use it without fractional shares.
Online Savings Account
For those looking for a place to keep their extra money or emergency fund, Robinhood is also rolling out an online savings account. It has a free online savings account that pays a better than average APY on your uninvested cash.
You are eligible for up to $1.25M in FDIC insurance with this account. There are no minimums, no fees, no transfer limits of any kind.
This integrates directly with the investing side, so you can easily move money from savings to your investing account!
Robinhood Cash Management
Robinhood is currently offering a waitlist for its cash management feature. Once approved, this feature allows users to earn interest on their non-invested cash. Users can set up direct deposit to this account and link a Robinhood debit card to it. There are no minimums as well as no fees.
Robinhood Lists
Lists are an organizational tool Robinhood created for investors to categorize different assets. In essence, a list is simply a bucket that you are able to create, add different investments to, and track over time.
A single list can contain a mix and match of any of the asset types on Robinhood including stocks, ETFs, and crypto. You can easily access all of your lists from the main screen of the Robinhood app and keep an eye on how the assets within each list are performing.
You're also able to set up alerts for your lists so that you are notified when there are significant price swings or news events concerning the assets on your lists.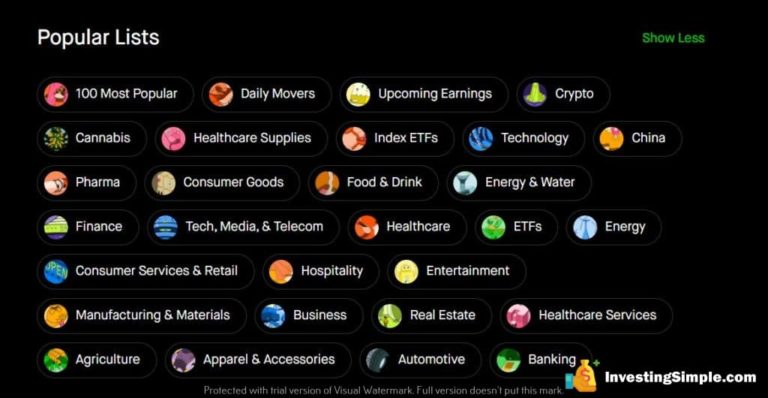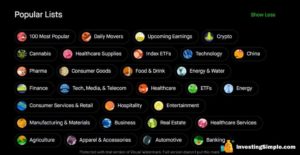 Portfolio Insights
Based on their investments, Robinhood provides users with personalized insights and statistics to help them understand their investments.
This includes cleanly displaying the asset allocation for a portfolio across asset types and industries, as well as providing relevant information and news stories based on your investments.
A feature like this is particularly useful for newer investors who are not as familiar with the principles of portfolio diversification.
Simple App Design
They have the most straightforward user interface of any investing app we have tested.
This is a pro for some and a con for others. We can surely say that Robinhood is a beginner-friendly app. However, as you become a more experienced trader you may find that it is lacking in some areas.


Day Trading on Robinhood
Robinhood users can participate in day trading. However, investors must be conscious of day trading rules and what is permitted. Check out our article on day trading on Robinhood.
Robinhood Customer Service
In addition to a help center with answers to thousands of questions, Robinhood also offers members access to 24/7 customer support. While they do not offer a phone number to call, they do allow members to request a call from their team.
In the app, you can select help in settings. You will be able to select the type of question and then choose from a variety of options to give specifics about your question. In some instances, you will be sent to their help center with an article answering your question. However, if their help center does not have the answer you are looking for, then you can request a phone call from their team. They will let you know the number they will call from so you don't miss it.
This option of 24/7 customer support is unique in the world of online brokerages.
Robinhood Minimum & Fees
Just like with Webull, this is a 100% free trading platform.
The company does not charge any hidden fees, and there are no strings attached. Don't have the cash to open a sizeable account? No worries. Robinhood doesn't have a purchase minimum, which means people can get started investing right away.
However, to invest, you'll need enough to purchase the investment you have your eye on. But you can start small then gain momentum as you go along and become more confident and acquire more know-how. Thanks to fractional shares, you now only need $1 to buy a fraction of a share of any stock or ETF that trades on the platform.
Even though there is no minimum balance to open an account, you do need to have $2,000 to open a margin account.
Robinhood Gold
Robinhood Gold allows you to take advantage of several different features. For example, it gives investors the ability to trade on margin. Also known as borrowed money.
Through trading on margin, you can increase your buying power. Robinhood extends you a loan to purchase stocks relative to your account value.
You need to have at least $2,000 in your account to open a margin account.
It also allows you to have instant deposits from your bank and professional research reports from Morningstar.
You must opt into the service which has a flat monthly fee based on margin (Robinhood refers to this as buying power) as well as your account size. Margin trading is hazardous and beginner investors should not be using it. If you're new to investing and wary of risk, we say skip this option for now until you're familiar with all the ins and outs.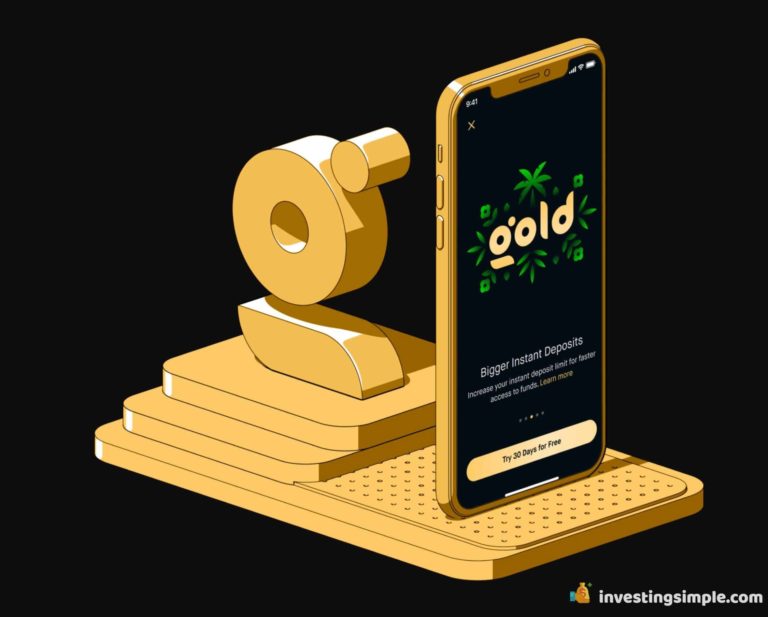 Instant Verification
Once you're ready to go, you won't be bogged down by account verifications.
Robinhood uses instant verification with many major banks. Bank transfers of up to $1,000 are available immediately for investing, and the same goes for profits of up to $1,000 from selling stocks.
Deposits more substantial than $1,000 will take around five business days to process.
Want to invest on a schedule? You can set up automatic deposits out of your bank account weekly, biweekly, monthly, or quarterly.
IPO Investing
Recently, Robinhood announced the ability to invest in IPOs. This is an incredible opportunity for those who felt left out of the IPO process (i.e. everyone). Investors will be able to request a certain amount of shares at the IPO price as soon as it becomes available to the general public. Since IPO shares are limited in quantity, there is no guarantee that your request will be fulfilled.
See this article for more information.
Robinhood Pros
Easy to use, beginner-friendly platform
Newly released IPO investing
Ability to trade stocks, ETFs, cryptos, and options
Access to margin through Robinhood Gold
Free pre-market and extended-hours trading
Dividend reinvestment is now available too
Online savings account and cash management account
Create custom lists


Click here to download Robinhood (and get your free stock!)
Robinhood Cons
The app only supports basic order types
Minimal research tools and data available
No trading simulator
Robinhood does not offer retirement accounts
The only account available on Robinhood is an individual brokerage account (no retirement accounts)
No short selling or stock lending program
No mutual funds offered on the Robinhood trading platform
Webull vs Robinhood: Final Thoughts
Webull and Robinhood both offer commission-free trading with no minimum account balance. What really separates Robinhood and Webull are the unique features offered on each platform.
In a nutshell, Robinhood is designed for first-time or beginner traders, However, Webull is meant for intermediate to advanced traders.
Robinhood is designed for complete beginners who are looking to trade stocks, ETFs, cryptos, or options, all commission-free. However, Webull is for intermediate to advanced traders looking for more technical or fundamental data that you will not find with most other free trading platforms.
Overall, we think Webull has the slight upper hand because they offer a trading simulator, as well as many research tools for both active traders and long-term investors.
However, Robinhood does have a competitive edge since they offer automatic dividend reinvestment. Therefore, at the end of the day, it comes down to what features matter the most to you.
Webull recently added free IRAs which is not something Robinhood is offering at this time. In addition, they don't offer any retirement accounts.
At the end of the day, both platforms are 100% free, so you can try them both and see which one is a better fit for you!