Robinhood offers investors a full suite of benefits such as commission free trading, margin investing, options trading, and cryptocurrency investing.
With crypto, users can trade about 20 different coins including Bitcoin, Bitcoin Cash, Bitcoin SV, Ethereum, Ethereum Classic, Litecoin, and Dogecoin.
Users can also track price movements and news for hundreds more.
When trading cryptocurrency, investors ought to be aware of how and where a brokerage stores their crypto. In this article, we cover Robinhood crypto storage. Let's dive right in.
Limited Time: Robinhood 1% Transfer Bonus
If you transfer an existing brokerage account to Robinhood through January 31st 2024, you can get an Unlimited 1% Transfer Bonus.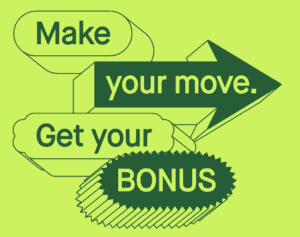 For example, if you transferred a brokerage account worth $50,000 - that would be a bonus of $500.
In addition, Robinhood offers a free stock for new users as well as a 1% IRA match for retirement accounts.
Crypto Storage On Robinhood
Robinhood utilizes both cold and hot storage to take care of your cryptocurrencies. Let's take a closer look at each of these storage methods.
Best Free Stock Promotions
Cold Storage
Cold storage, otherwise known as offline storage, is where the majority of the coins are held. Keeping them safe from cyber-attacks and malicious traders. Just like with physical coins, if stolen, they cannot be returned. That is why an offline storage solution is important. Think of this offline storage such as a thumb drive or a hard drive that has no connection whatsoever to the internet and is therefore impenetrable to hackers.
Robinhood holds these coins under strict security and protocols to prevent the misuse or theft of coins. In the case that there are losses from theft, including cybersecurity breaches, Robinhood carries crime insurance to indemnify those impacted by these events.
Robinhood additionally has a rotating list of individuals who are allowed to authorize the transfer of coins. This list is not divulged internally or externally so as to keep those 'in the know' protected.
Hot Storage
Robinhood mainly utilizes hot storage (online storage) in order to support day-to-day operations. This involves the sale and purchase of coins and other activities. Hot wallets, unlike cold wallets are connected to the internet and allow cryptocurrency users to store, send, and receive coins. If coins are not stored in hot wallets, they cannot be transferred.
While hot wallets are more susceptible to cyber-attacks, there are security measures in place that prevent the theft of coins. Robinhood has taken advanced steps to secure their hot wallet but for convenience and accessibility, it is still necessary to store some coins in a hot wallet. For this reason, many experts recommend using a combination of hot and cold storage to keep your coins secure but also maintain some functionality.
Robinhood Crypto Wallet
In addition to storing your cryptocurrency within the app utilizing Robinhood's hot or cold storage, you can also store your crypto through Robinhood's crypto wallet.
With this wallet, transferring coins from one platform to another is highly simple. The new wallet features 2 factor authentication, email and phone verification, and more to ensure security.
Without this wallet, you will not be able to transfer coins in or out of the platform without first selling your crypto and transferring the funds to your bank. Enabling this feature is free and can be done from your phone in the app.
Movement Of Coins
So, how can we transfer coins into and out of Robinhood?
Cashing Out
Selling your coins on Robinhood is relatively straightforward. Simply locate your position within the app and select 'Sell'. You'll have to wait up until 5 business days to see the cash arrive in your account, similar to an equity sale.
Transferring Coins
Unfortunately, the transfer of coins into or out of Robinhood is not possible when using their hot and cold storage. As mentioned before, with the crypto wallet transferring into or out of Robinhood is simple.
Once you locate the crypto you want to transfer, you will see two icons - one to send and one to receive. Robinhood makes it very easy to send and receive crypto with the use of their crypto wallet.
To learn more, check out our full article on Robinhood's crypto wallet.
Don't forget to grab your free stock worth up to $200 from Robinhood today!