Wise, formerly known as TransferWise, is a popular money transfer service that allows individuals and businesses to send and receive money internationally.
Zelle, on the other hand, is a person-to-person payment system that enables users to send money to anyone with a U.S. bank account.
While both services provide users with a convenient way to transfer money, they serve different purposes and operate in different markets.
Wise is primarily designed for international money transfers, whereas Zelle is focused on domestic transactions.
What Is Zelle?
Zelle is linked to many major U.S. banks and credit unions, so you can easily send and receive money through your existing bank account.
Zelle offers fast, free transfers, but it is only available for domestic transactions within the U.S.
Unlike Wise, Zelle does not offer currency exchange services for international transactions.
Limited Time: Robinhood 1% Transfer Bonus
If you transfer an existing brokerage account to Robinhood through December 8th, 2023, you can get an Unlimited 1% Transfer Bonus.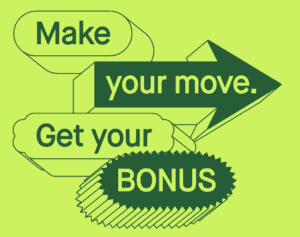 For example, if you transferred a brokerage account worth $50,000 - that would be a bonus of $500.
In addition, Robinhood offers a free stock for new users as well as a 1% IRA match for retirement accounts.
Best Free Stock Promotions
Does Wise Work With Zelle?
Wise does not use Zelle for its transfers. Instead, Wise has its own proprietary network of bank accounts in different countries, which allows it to offer fast, low-cost international money transfers.
When you send money through Wise, the company will convert your funds into the recipient's local currency using the mid-market exchange rate and transfer the money directly to their bank account.
This can save you a lot of money compared to using traditional bank transfers or other money transfer services that may charge higher fees or offer less favorable exchange rates.
Conclusion
In conclusion, Wise and Zelle serve different markets and have different features.
While Wise is a great option for international money transfers, Zelle is ideal for domestic transactions within the U.S.
If you need to send money internationally, Wise is a reliable and cost-effective option, and you can rest assured that your funds will be transferred securely and efficiently.
Don't forget to grab your free stock worth up to $200 from Robinhood today!