If you have money or investments within your Webull account and you'd like to switch to a new brokerage platform, you have two options.
You could sell all the assets held and transfer that money to your bank and then to a new platform (which could result in taxes)
Or, you could transfer your Webull account to another brokerage using ACATS
Once this is complete, you can then delete your Webull account.
If you request a full ACATS transfer, your account will automatically be deleted after the transfer is completed.
Limited Time: Robinhood 1% Transfer Bonus
If you transfer an existing brokerage account to Robinhood through December 8th, 2023, you can get an Unlimited 1% Transfer Bonus.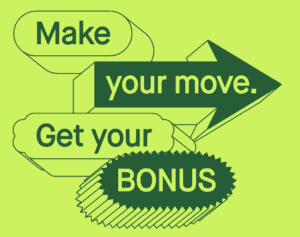 For example, if you transferred a brokerage account worth $50,000 - that would be a bonus of $500.
In addition, Robinhood offers a free stock for new users as well as a 1% IRA match for retirement accounts.
Best Free Stock Promotions
Delete Your Webull Account
Here's how to delete your Webull account within the app.
Go to Menu in the Webull app
Click on your profile
Scroll down to find "Delete Account"
Past trading history will still be stored within Webull's servers in order to report taxes.
Don't forget to grab your free stock worth up to $200 from Robinhood today!