At the end of the day, an investment platform is only useful to you if you understand the ins and outs of how it works.
Understanding all the features in an investment platform is crucial to finding the right brokerage for you. Sometimes just boiling it down to how a platform actually works makes it easier to make the right decision. 
We get many questions about the Robinhood platform. Especially because Robinhood is the first step in many beginning investors journeys.
Today, we'll be breaking down how Robinhood works as well as going over some of Robinhood's most prominent features. This should serve as a great jumpstart to getting started with the Robinhood investing platform. 
What Is Robinhood?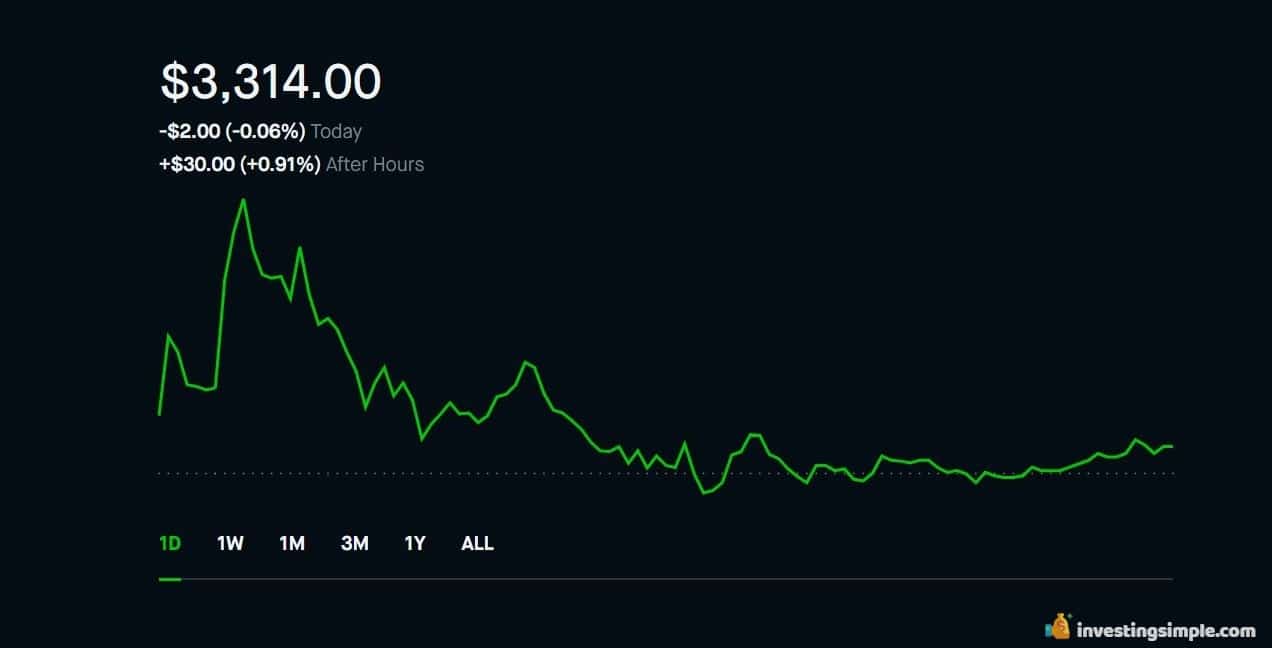 Robinhood launched in April of 2013 as the first-ever completely free investment platform.
Their impact on the investment industry has not been small, they even have a term for it called the "Robinhood Effect."
Robinhood revolutionized the brokerage industry by offering commission-free trading. Countless other brokerages have followed suit as a result, including industry titans like Charles Schwab. Robinhood truly transformed the brokerage industry forever. 
Their focus on an easy to use beginner-friendly platform has drawn in many beginner investors. This is not coincidental, as this is the target audience for the Robinhood app. 
With Robinhood, you can trade stocks, ETFs, REITs, Options and Cryptocurrencies all with no commission fees that you need to payout. The only fees you pay are the expense ratios associated with ETFs and nominal regulatory fees. 
If you want access to more features, you can subscribe to the Robinhood Gold program. This is an upgraded account that gives you access to a variety of features we will cover below. 
It is no surprise that this company has grown to be one of the biggest broker-dealers in the online investing space. And it doesn't look like they're going to be slowing down anytime soon.
The best part is, you get a free stock when you sign up for an account with them! Then, you can earn more free stocks by referring friends.
Sign up for Robinhood + Get A Free Stock!
How Does Robinhood Work?
To make a complicated question simple, Robinhood works like just about any other investment platform just without the need to pay fees. 
You will have to sign up for Robinhood which takes only a matter of minutes and requires only your basic info. They also require no minimum deposit to open an account with them. Robinhood has streamlined this entire process.

Once you create an account, you can either use their service on the web or through the Robinhood mobile app. Both of these options have a great user interface to work with, but most users will use mobile according to Robinhood. 

After you create your account, your application will be submitted for review. If everything checks out, you will be up and running in no time.

To actually trade on Robinhood you will have to transfer money into your account. Once you do, it's off to the races. 
One of the best features of Robinhood is the instant deposits. When you fund your account, you will have instant access to up to $1,000 without waiting for the money to transfer in. This means you can get started with investing as soon as your account clears.
If you have never traded stocks before it can be overwhelming even with their emphasis on being beginner friendly. When you break it down, you just search for the stocks, tap the trade button and select the buy or sell option. It's really that simple.
Though Robinhood does offer some different ways to buy stocks and options, getting your feet wet and learning investing basics could not be simpler. 
Robinhood Features
Robinhood offers a variety of features, we'll go over some of them that have made them the investing giant that they are today. 
You can certainly keep it simple and just trade stocks commission free. Or, if you choose to, feel free to explore some of the additional offerings.
Options
The ability to invest in options is not something that comes with every investment platform out there, but it does come with Robinhood Options.
You will have to get approval in order to trade options through gaining experience in trading stocks, but once you do you will have access to this feature. Just like the rest of their platform, there is no fee involved with trading options. It is normal for a lot of brokerages to charge as much as $6 per option contract.
Keep in mind, options are risky and they are certainly not beginner friendly.
Crypto
If you want to get into assets outside of stocks, Robinhood offers cryptocurrency trading too.
The following are offered:
Bitcoin
Ethereum
Dogecoin
OmiseGO
Lisk
Dash
Monero
Zcash
NEO
Stellar
Qtum
Ripple
Litecoin
However, keep in mind that these cryptos are not covered by SIPC insurance and you cannot transfer them to an external wallet.
Robinhood Gold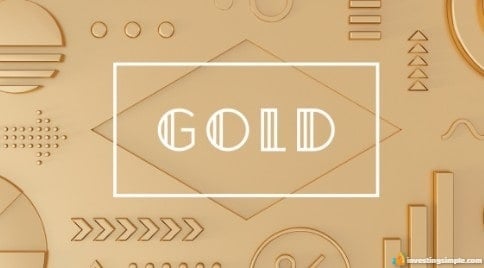 With gold, you get access to 4 features that aren't offered on their free tier. The Robinhood Gold subscription starts out with a monthly fee of $5. 
Here's what you will get:
Larger instant deposits

Professional research from Morningstar

Level 2 market data from Nasdaq

Access to investing on margin
While a beginner investor may not have a need for some of these features, as you gain more experience you will find that having them is better than not. 
One of the drawbacks to Robinhood is its lack of analytics and tools that seasoned investors will come to miss. Their Gold tier is a step in the right direction offering more valuable tools to investors. Their competitor Webull has a lot more features for research.
Another common complaint about Robinhood is the lack of customer service. Most issues are handled with FAQs or email support. Other brokerages often have phone support available, some even offering it 24/7.
Beginner-Friendly
While a more seasoned investor might miss all of the things that come with other investment platforms, beginners may appreciate the simplicity. 
There isn't much to distract you from your goal with Robinhood. Their platform doesn't make you feel like you need three of four computer screens in order to suck in all the information offered. 
This can mitigate the overwhelmed feeling a lot of new investors experience as they dive into their first online platform. 
Commission Free Trades
Unless you subscribe to Robinhood Gold, there will never be a dime paid to use their trading system. The only money that will go in will be what you use to invest in your securities. 
In addition to this, they have no account minimum. You can start an account with $5 if you want to.
Fractional Shares
A lot of brokerages don't allow their users to purchase fractional shares, but that isn't the case with Robinhood.
If you want to invest in a stock that is currently valued at $1,000, most of the time you have to have $1,000 in the first place. But with Robinhood, you can invest as little as $1 at a time in stocks that trade for hundreds if not thousands per share. 
This is great for newer investors and people who want a more diversified portfolio. It means you can be fully invested at all times. 
Cash Management
For those looking to build up an emergency fund, Robinhood also offers a product for this.
Robinhood Cash Management is a high interest, FDIC insured online savings account. Down the road, this will include a debit card and checking account as well. Right now, there is a waitlist for this feature.
This account will come with no minimum balance requirement and FDIC insurance up to $1.25 million. 
Is Robinhood Safe?
This is a question that everyone is going to ask sooner or later. And the most basic answer we can give you is yes, Robinhood is a safe investment platform.
This, of course, does not mean there are no risks. If you trade at a loss, you are still going to lose money. But when we mention safety, we are referring to the platform itself.
Robinhood is regulated, like every other securities broker in the US, by the SEC. In addition to this, FINRA regulates them. These institutions help to ensure no malpractice is taking place with their investor's money. 
They are also a member of the SIPC. This means that your securities are insured for up to $500,000 and your cash funds for up to $250,000. It should lend you some peace of mind knowing your account has protection. 
Robinhood has also taken steps to prevent any outside interference since they are an online service. They use the most current security methods along with encryption in order to maintain the integrity of their system. 
Sign up for Robinhood + Get A Free Stock!
How Does Robinhood Make Money?
Since Robinhood offers a completely free service it can be difficult to understand how the company actually makes money. There are many ways they accrue revenue but we'll go over the two big ones here. 
Here's our full article on how Robinhood makes money.
Robinhood Gold
Their premium tier of Robinhood Gold is a very popular feature amongst its users. In order to gain access to all of its features, they charge a fee starting at $5 per month. 
They don't give an exact number, but the estimation is that a large portion of the Robinhood user base takes advantage of their premium level of service. 
Order Flow
Another revenue driver for Robinhood is the process of Order Flow. According to them, this process contributed to 40% of the company's total revenue in 2018.
Order Flow means that market makers pay Robinhood so that they will send them their orders instead of going to someone else. 
A lot of brokerages do this and Robinhood, in particular, makes a lot of trades in a single day so it makes sense that they make a lot of money at it. 
Robinhood Conclusion
When you break it down, Robinhood is pretty simple in the way that it works. It is actually much simpler than a lot of other investment platforms that are out there on the market today. 
Starting out with Robinhood takes just a few minutes and once you get in their user interface is very welcoming to both new and seasoned investors. 
While Robinhood is free, they do earn revenue through various means including their Robinhood Gold subscription and Order Flow as their largest drivers. 
Robinhood is safe by investment platform standards and is regulated by FINRA and the SEC. Your investments are also insured by the SIPC.
The platform offers a good amount of features that aim to make beginner investor experience as easy and painless as it can be. Though they are taking steps to make seasoned investors feel more at home there as well.
Sign up for Robinhood + Get A Free Stock!