Robinhood is the first step in many beginner investors' journeys. With their widespread popularity and simple interface, this is for good reason.
So how does Robinhood work?
Check out or video below to learn more or keep on reading!
What Is Robinhood?
Robinhood launched in April of 2013.
Their impact on the investment industry has not been small, they even have a term for it called the "Robinhood Effect."
Robinhood revolutionized the brokerage industry by offering commission-free trading. Almost all other brokerages have followed suit as a result. Robinhood truly transformed the brokerage industry forever. 
Their focus on an easy-to-use beginner-friendly platform has drawn in many beginner investors. 
The best part is, you get a free stock when you sign up for an account with them!
Limited Time: Robinhood 1% Transfer Bonus
If you transfer an existing brokerage account to Robinhood through December 8th, 2023, you can get an Unlimited 1% Transfer Bonus.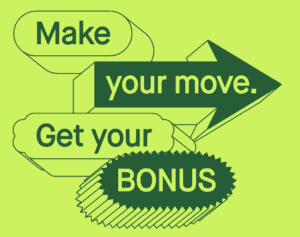 For example, if you transferred a brokerage account worth $50,000 - that would be a bonus of $500.
In addition, Robinhood offers a free stock for new users as well as a 1% IRA match for retirement accounts.
Best Free Stock Promotions
Robinhood Features
Robinhood offers a variety of features.
We'll go over some of the most popular here, giving you an understanding of how Robinhood actually works.
1. Beginner-Friendly
There isn't much to distract you from your goal with Robinhood. Buying stock on Robinhood is possibly the most streamlined process of any investment app.
Robinhood is well known for having a very user-friendly app.
2. Commission Free Trades
While this is now standard across the industry, it was Robinhood who pioneered this idea.
In addition to this, they also have no account minimum. 
If you want to invest in a stock that is currently valued at $1,000, most of the time you have to pony up a full $1,000.
But with Robinhood, you can invest as little as $1 at a time in stocks and ETFs.
This is great for newer investors and people who want a more diversified portfolio.
4. Options
Robinhood does offer options trading for those who enable the feature within their account.
Keep in mind, options are risky, and they are certainly not beginner-friendly. Depending on the options strategies you use, you may have the potential to lose more money than you invested which makes these dangerous for complete beginners.
To learn more, check out our complete Robinhood Options review.
5. Crypto
If you want to get into assets outside of stocks, Robinhood offers cryptocurrency trading too.
Investors currently have access to roughly 20 different cryptos including Bitcoin, Litecoin, Ethereum, and Dogecoin.
However, keep in mind that these cryptos are not covered by SIPC insurance.
6. Robinhood Gold
With gold, you get access to features that aren't offered on their free tier, including:
Higher Interest on your uninvested brokerage cash with Cash Sweep
Larger instant deposits
Professional research reports from Morningstar
Level II market data
Discounted margin investing rate
The Robinhood Gold subscription starts out with a monthly fee of $5. 
7. Dividend Reinvestment
By choosing to reinvest your dividends, you're able to take advantage of compound interest and increase the growth rate of your portfolio over time.
Robinhood offers dividend reinvestment as an option, and dividends can be used to buy fractional shares.
8. IPO Access
When a company goes public, they begin with an IPO or initial public offering. This is organized by an underwriter, usually a large financial institution or bank.
While Robinhood is not the underwriter during an IPO, they partner with these banks to allocate some of the shares offered in the IPO to Robinhood account holders. Robinhood members can then request these shares in order to participate.
Because the number of shares is limited, not everyone will be able to purchase them. Robinhood uses a random selection to choose who will actually have the opportunity to purchase the shares.
9. Cash Management
Robinhood Cash Management is a high-interest, FDIC-insured online savings account.
Robinhood is not a bank. Instead, it partners with well-established banks to offer banking services.
In addition to earning interest on your uninvested cash, you'll also be able to keep your cash readily available on the sidelines because you can transfer money instantly between your Cash Management account and your investing account.
Final Thoughts
When you break it down, Robinhood is pretty simple in the way that it works.
Starting out with Robinhood takes just a few minutes, and there are many helpful features for various aspects of your financial life.
Don't forget to grab your free stock worth up to $200 from Robinhood today!