The goal of investing is to increase your net worth, right?
Profits occur when the company you hold stocks in sees a jump in price per share. Typically, when they do well financially, so do you.
What Are Dividends?
There's also another way you can make money from your portfolio: dividends. Companies can choose to share their profits with investors in the form of dividends.
Dividends are the amount that shareholders receive when a company sees a profit.
Your share of dividends will be calculated based on the number of shares you hold.
They are awarded on a set schedule, such as monthly. The dividend distribution is generally conducted in the second and third quarters.
What Can You Do With Dividends In Your moomoo Portfolio?
The first option is to cash in on your dividends. Although this is the most common choice for investors, you may want to think twice about making this move.
Ask yourself, what are you planning to do with that cash? Most likely, it will be used to pay the bills, which doesn't increase your net worth.
The second option moomoo offers is using dividends in the form of bonus shares. This is a way to reinvest your dividends back into company stock.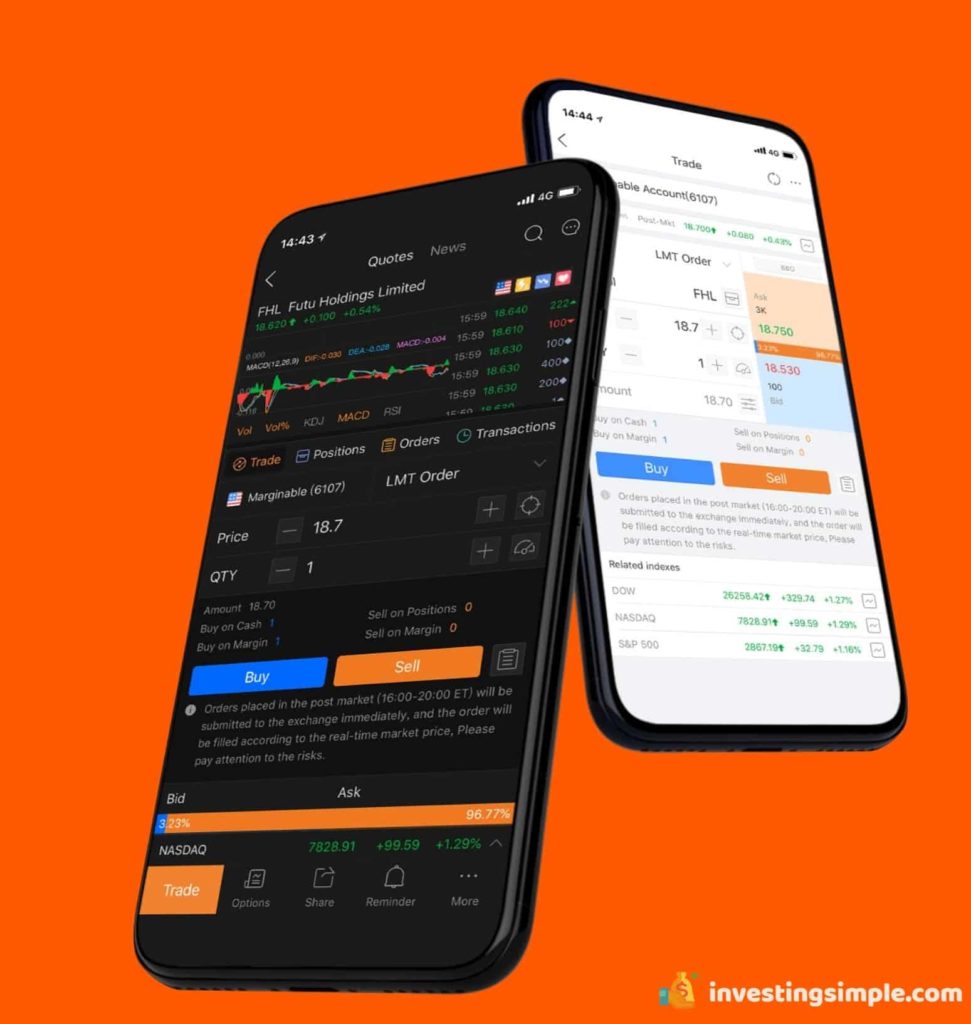 About moomoo
The moomoo platform is backed by big time venture capital affiliates of Tencent, Sequoia Capital and Matrix Partners.
The online brokerage service moomoo offers zero-commission trading. It also carries no inactivity fees for U.S. residents trading in the U.S. markets. Opening an account is known to be quick and easy. They also promote many high-quality analytical tools available on their platform.
That said, the moomoo product portfolio is somewhat limited. It includes just stocks, ETFs, and options. You also won't have access to live or even chat box customer service. Instead, you need to fill out an email form and wait for a reply.
The moomoo platform has a rather short list of account types, It offers only individual accounts. At this time, joint accounts, IRAs, custodian and corporate accounts are not offered to investors.
Conclusion
Your moomoo account will distribute profits in the form of stock dividends and cash dividends, also known as bonus shares and cash payments.
If you opt to cash in your dividend check, give some thought to how this money will be used. Some people view this as "found money."
Bonus stocks reinvest the dividend back into the company to invest in more shares. This increases the value of your account, which ultimately is the goal of every investor.
Best Free Stock Promotion