Investors who use Robinhood for trading may occasionally come across a situation where they try to withdraw cash from their account, only to find that their withdrawable cash balance is $0.
This can be frustrating and worrying, but there are a few reasons why this might occur.
Limited Time: Robinhood 1% Transfer Bonus
If you transfer an existing brokerage account to Robinhood through December 8th, 2023, you can get an Unlimited 1% Transfer Bonus.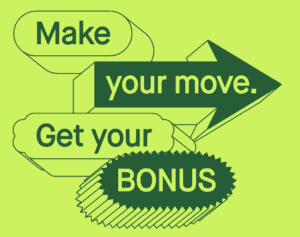 For example, if you transferred a brokerage account worth $50,000 - that would be a bonus of $500.
In addition, Robinhood offers a free stock for new users as well as a 1% IRA match for retirement accounts.
1. Funds Haven't Settled Yet
One common cause of $0 withdrawable cash is the settlement period.
When you sell equities in your brokerage account, the transaction must first "settle" before you can withdraw the funds to your bank account.
For equities, the settlement period is typically the trade date plus two trading days (T+2), known as regular-way settlement.
This means that if you sell stocks on Monday, the funds will not be available for withdrawal until Thursday.
During this settlement period, the funds from the sale will be held in a sort of limbo, and they will not be included in your withdrawable cash balance.
Once the settlement period has passed, the funds will be released and will appear as withdrawable cash.
Best Free Stock Promotions
2. No Money To Withdraw
Another reason why your withdrawable cash balance may be $0 is that you simply do not have any money in your account.
If you have recently made withdrawals or have had trades that resulted in losses, it is possible that your account balance has dropped to $0 or even gone negative.
In this case, you will not be able to withdraw any funds until you have deposited more money into your account or until your trades become profitable.
It is also important to note that Robinhood may place temporary holds on funds in your account in certain situations, such as when you deposit a large sum of money or make a significant trade.
These holds are typically removed after a few business days, but during this time, the funds will not be available for withdrawal.
Final Thoughts
In conclusion, if you find that your withdrawable cash balance on Robinhood is $0, it is likely due to a settlement period or a lack of funds in your account.
Keep in mind that it may take a few days for funds to become available for withdrawal, and if you have any concerns, it is always a good idea to reach out to Robinhood customer support for assistance.
Don't forget to grab your free stock worth up to $200 from Robinhood today!