As the stock market continues to experience volatility, many people are looking for a safe place to stash their savings and uninvested cash.
In response to this demand, Robinhood, the popular financial app, has recently increased its interest rates on Robinhood Gold accounts to an impressive 4.15% annual percentage yield (APY) on uninvested cash.
But is it worth moving your savings to Robinhood to take advantage of this high APY?
In this article, we will explain how Robinhood's high yield savings works and help you decide if it's the right option for you.
Limited Time: Robinhood 1% Transfer Bonus
If you transfer an existing brokerage account to Robinhood through January 31st 2024, you can get an Unlimited 1% Transfer Bonus.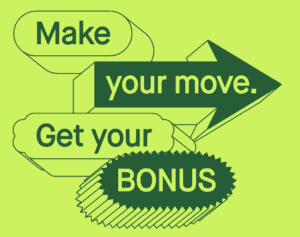 For example, if you transferred a brokerage account worth $50,000 - that would be a bonus of $500.
In addition, Robinhood offers a free stock for new users as well as a 1% IRA match for retirement accounts.
How It Works
Robinhood Gold subscribers have access to the best rates.
By opting into a cash sweep program, Robinhood deposits uninvested money with partner banks, which earns 4.15% interest.
Customers can withdraw or invest swept cash at any time.
Note that a Robinhood brokerage account is separate from a Robinhood spending account, and money can be transferred between them at any time.
Is The High APY Worth It?
Robinhood's 4.15% interest rate is hard to beat.
It's more than 12 times the average national interest rate on savings accounts based on the FDIC's figures, and even better than many high-yield savings accounts.
However, non-subscribers to Robinhood Gold only earn 1.5% interest on uninvested deposits.
It costs $5 a month for a Robinhood Gold subscription, which includes perks like Morningstar research and better margin rates.
To pay for itself, assuming a 4.15% average interest rate over one year, you would need to keep $1,430 uninvested cash in your Robinhood account.
Don't forget to grab your free stock worth up to $200 from Robinhood today!