Robinhood is a leading commission-free trading platform that's known as a pioneer in the field. It has seen massive growth and adoption since it was launched in 2013. As of now, they have amassed more than 10 million accounts!
However, given a collection of recent events and news stories, many are beginning to question the platform. As a result, we wanted to address a common concern arising among many investors today.
What if Robinhood Goes Under?
It's not like they have actual doors to close, but what would happen if they ended up shutting down and somehow disappeared?
The short answer is that you can set aside your fears. Your investments with Robinhood are safe in most cases.
Now, let's look at this in more detail.
But before we jump in – there's a very important caveat here that you need to know about protecting your investments. There is no insurance against any losses that result from your investments. When you make an investment that goes south, you may experience a loss. That risk is a part of investing and no broker or app out there will protect you from this possibility.
However, if something goes haywire at Robinhood and everyone's money is lost, you will be covered to an extent.
Best Free Stock Promotions
If Assets Go Missing From Robinhood
Robinhood is a member of the Security Investment Protection Corp (SIPC) which means that they possess SIPC insurance. This is essentially an umbrella of coverage that kicks in if companies fall into financial trouble or even bankruptcy.
The SIPC was put in place to restore customer cash and securities in the event of theft or loss. The SIPC insures the value of your investment portfolio, as well as the cash you have in reserve. This insurance covers up to $500,000 in your portfolio, up to $250,000 of which can be cash for the purpose of investing.
Always remember that you are responsible for monitoring your total to be certain you do not exceed SIPC insurance limits. This could mean some of your funds are uninsured.
If this were to happen, you could move a portion of your investments to another broker. This would allow you to take advantage of another $500,000 of coverage with the new broker.
The SIPC is a not-for-profit corporation chartered to protect the clients of brokerage firms that are forced into bankruptcy. Members of the SIPC include all brokers and dealers registered under the Securities Exchange Act. Robinhood is a registered member.
Other Layers Of Protection
The SIPC keeps your securities and cash safe in other ways as well.
They require brokers to:
Keep customer assets in separate accounts from Robinhood's own money
Have a minimum amount of liquid assets readily available as an emergency fund for the platform
These rules ensure that Robinhood has sufficient assets to stay afloat on their own. If they run into financial difficulties, they are not allowed to dip into your funds.
Getting Your Money Back Fast
Federal laws require the SIPC to refund your money and securities in a reasonable amount of time.
The SIPC and the court-appointed Trustee will work to return your securities and cash as quickly as possible. This means you can rest assured, your losses won't be tied up in court for years.
Your shares will be valued based on the closing price on the date the petition is filed with the SIPC.
Additional Protection
The Financial Industry Regulatory Authority (FINRA) is also in place to protect your money and investments in Robinhood.
They have several missions to help investors, including:
Write and enforce rules supervising the ethical activities of all registered broker-dealer firms and registered brokers in the U.S.
Examine firms for compliance with those rules
Foster market transparency
Provide education for investors
In 2019, FINRA:
Brought 854 disciplinary actions against registered brokers and firms for unethical behavior
Levied $39.5 million in fines
Ordered $27.9 million in restitution to harmed investors
Referred more than 800 fraud and insider trading cases to the SEC and other agencies for litigation and/or prosecution
FDIC Insurance
The Federal Deposit Insurance Corporation (FDIC) also insures your money that you deposit into Robinhood cash management products.
To be clear, all investments are covered under SIPC insurance which we discussed above. One caveat here is crypto purchased on Robinhood, which has no federal insurance against losses. This is a significant risk that crypto investors should be aware of.
The FDIC:
Insures deposits
Examines and supervises financial institutions for safety, financial stability, and consumer protection
Works to resolve large and complex financial issues
Manages receiverships
The FDIC covers accounts up to $250,000. Robinhood offers up to $1,000,000 in FDIC insurance by spreading your money across multiple custodial accounts.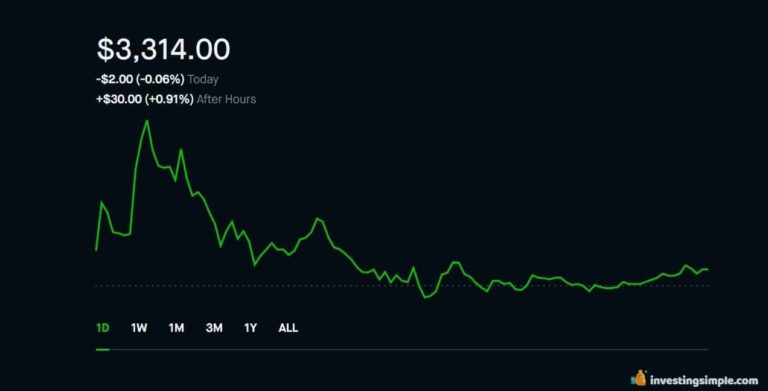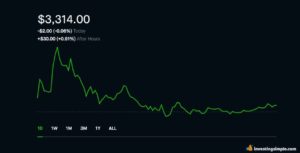 How Does Robinhood Work?
Robinhood is one of the simplest trading platforms out there in what is becoming a very crowded field. As a result, advanced traders may find this platform to be lacking when it comes to research tools, order types, and technical indicators. Still, if you are looking for a simple platform to trade commission-free, it is an acceptable option.
Robinhood is a 100 percent free trading platform. Robinhood does not charge any hidden fees or attach any strings! Don't have the cash to open a sizable account? No worries. Robinhood doesn't have a purchase minimum, which means you will be able to start investing right away.
What Happens if Robinhood Fails?
In most cases, a brokerage like Robinhood going out of business will not have a financial impact on their clients.
You can rest easy that your cash and securities will not disappear in the unlikely event that Robinhood crashes financially or goes bankrupt.
That's because you own your securities, not Robinhood. Unless the brokerage was breaking the law or committing fraud, you will be covered in the case of Robinhood going under.
Additionally, your investments, including the cash in your investment account, are protected under SIPC insurance, with the exception of cryptocurrencies.
Cash within the Robinhood Cash Management account is protected under FDIC insurance.
One final reminder, no one is insuring you against losses experienced from investing!