Zero days to expiration (0DTE) options trading is a popular strategy among traders looking to potentially make quick profits - with a significant risk of losing all of their money invested immediately.
These options contracts are due to expire within a day, making the window for executing trades extremely small.
Robinhood, a popular trading platform, allows traders to place options trades directly from their app, including 0DTE options.
However, it's important to understand this is a risky strategy where 100% loss of investment capital is likely.
Limited Time: Robinhood 1% Transfer Bonus
If you transfer an existing brokerage account to Robinhood through January 31st 2024, you can get an Unlimited 1% Transfer Bonus.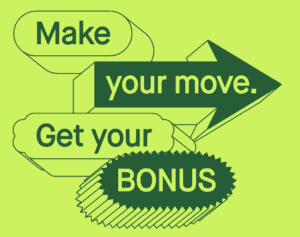 For example, if you transferred a brokerage account worth $50,000 - that would be a bonus of $500.
In addition, Robinhood offers a free stock for new users as well as a 1% IRA match for retirement accounts.
What Are 0DTE Options?
0DTE options can be used to sell options on the last day that they are valid.
However, executing and hedging these trades requires a strong understanding of options trading and the associated risks.
The biggest risk is that the options expires worthless, and you have very little time for this not to be the case.
Best Free Stock Promotions
How To Trade Options On Robinhood
To place an options trade on Robinhood, follow these steps:
Tap the magnifying glass on your home page
Search the security you'd like to trade options for
Tap the name of the security you're looking for
Tap Trade in the bottom right corner of the stock's or ETF's Detail page
Tap Trade Options
The expiration date is displayed just below the strategy and underlying security.
You can scroll right to see expirations further into the future.
Final Thoughts
In conclusion, Robinhood allows traders to place 0DTE options trades directly from their app.
Traders should thoroughly research and understand the risks associated with each strategy before executing any trades.
Don't forget to grab your free stock worth up to $200 from Robinhood today!