Robinhood is a new age commission-free stock trading app with a sleek user interface.
Fidelity, on the other hand, is one of the most well known financial institutions in the world.
If you're looking to transfer your brokerage account from Fidelity to Robinhood, here's how.
Limited Time: Robinhood 1% Transfer Bonus
If you transfer an existing brokerage account to Robinhood through January 31st, 2024, you can get an Unlimited 1% Transfer Bonus.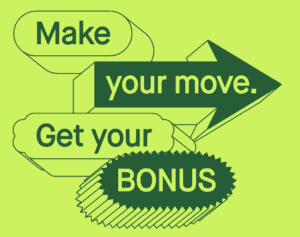 For example, if you transferred a brokerage account worth $50,000 - that would be a bonus of $500.
In addition, Robinhood offers a free stock for new users as well as a 1% IRA match for retirement accounts.
Best Free Stock Promotions
Transfer From Fidelity To Robinhood
Robinhood allows users to transfer in eligible assets through the Automated Customer Account Transfer Service knowns as ACATS.
Fidelity doesn't charge any fees to transfer out your brokerage account.
Transferrable Assets
The following assets can be transferred over from Fidelity to Robinhood:
Stocks
ETFs
Options contracts that do not expire within 7 business days
Uninvested cash balances
Margin balances, assuming you open a margin account with Robinhood
Non-Transferrable Assets
Unfortunately, these assets are not supported by Robinhood:
Fractional shares
Cryptocurrencies (with the new crypto wallet in Robinhood, you can transfer cryptocurrency, though that is a separate process from an ACATS transfer)
Options contracts expiring within 7 days
Unsupported options strategies
Mutual funds
Bonds
Futures
Annuities
1. Open A Robinhood Account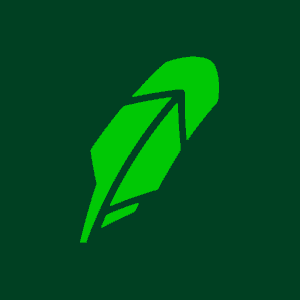 The first step you need to take is setting up your new brokerage account with Robinhood.
If you already have an account with Robinhood, you can move on to the next step.
Use the button above to get a completely free stock when you sign up!
2. Gather Information From Fidelity

In order to transfer your account from Fidelity to Robinhood, you will need your Fidelity account number. 
This is available by logging into your account. After you log in, you will be able to see your account number underneath the title of the account.
For example, if you have an individual brokerage account, you will see your account number underneath "Individual."
3. Initiate Transfer
Once you have opened a brokerage account with Robinhood, the next step is to initiate the transfer within Robinhood. This is only possible via the Robinhood app, so you will want to download this onto your phone.

If you already have a Robinhood account, then you can follow the steps below to transfer your account:
Tap the person icon along the bottom navigation menu in the Robinhood app
Tap the three lines icon in the top left
Select "Transfers"
Choose "Transfer accounts into Robinhood"
Select Fidelity by typing it in the search bar
Enter in your Fidelity account number you located in the previous step
Confirm your account name
Answer whether or not your Fidelity account has mutual funds or bonds
Choose full or partial transfer
Review the transfer and submit