With the countless investing apps and brokerages available today, it's not uncommon to switch over from one to the other.
In this article, we will be outlining the steps involved with transferring your brokerage account from Fidelity to Robinhood.
Both of these apps offer stock, ETF and options trading.
However, Robinhood is a more user friendly app experience and also offers crypto trading. This is something that may be of interest to investors today.
Whatever your reason is for making the switch, we will show you how. Let's jump in!
Best Free Stock Promotions
Transfer From Fidelity To Robinhood
Robinhood allows users to transfer in eligible assets through the Automated Customer Account Transfer Service knowns as ACATS.
Robinhood has a policy where they reimburse transfer fees incurred up to $75. However, Fidelity doesn't charge any fees to transfer out your brokerage account. This is actually unusual as most brokerage charge $75 for an outgoing ACATS transfer.
At this time, the only account types supported by Robinhood are cash, retirement, and margin. So, you will need to make sure the account type you open with Robinhood is identical to the Fidelity account.
Transferrable Assets
The following assets can be transferred over from Fidelity to Robinhood:
Stocks
ETFs
Options contracts that do not expire within 7 business days
Uninvested cash balances
Margin balances, assuming you open a margin account with Robinhood
Non-Transferrable Assets
Unfortunately, these assets are not supported by Robinhood:
Fractional shares
Cryptocurrencies (with the new crypto wallet in Robinhood, you can transfer cryptocurrency, though that is a separate process from an ACATS transfer)
Options contracts expiring within 7 days
Unsupported options strategies
Mutual funds
Bonds
Futures
Annuities
Other assets that have not been identified as transferable asset
Fidelity does support many of these non-transferrable assets. If you have any of them within your account, you may want to liquidate them into cash before the transfer. Keep in mind, however, this could result in paying taxes. 
Transfer Steps
To execute the transfer, you need to follow these 3 simple steps:
Gather information from Fidelity
Set up Robinhood Account (if you do not already have one)
Initiate transfer
Ok, let's jump into these steps in more detail.
1. Gather Information From Fidelity

In order to transfer your account from Fidelity to Robinhood, you will need your Fidelity account number. 
This is available by logging into your account, but you should retrieve a copy of your statement as you will likely need to send this over to Robinhood. After you log in, you will be able to see your account number underneath the title of the account. For example, if you have an individual brokerage account, you will see your account number underneath "Individual."
Log on to the Fidelity website and download a copy of your most recent statement. 
2. Set Up Robinhood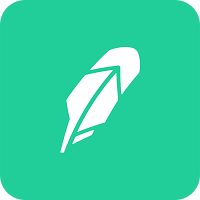 The next step you need to take is setting up your new brokerage account with Robinhood.
Use the button above to get a completely free stock when you sign up!
Once you download the app on your phone or begin creating an account on their website, you will be prompted to provide basic information.
An email and password, as well as your investing goals, are a few of the ones you'll run into right away. Of course, as you get further you'll need to provide other details such as social security number and bank account information.
3. Initiate Transfer
Once you have opened a brokerage account with Robinhood, the next step is to initiate the transfer within Robinhood. This is only possible via the Robinhood app, so you will want to download this onto your phone.

One of the options for funding your new Robinhood account will be to transfer in an existing brokerage account. That is the option you will want to select if you did not already have an account with Robinhood. With this option, you will follow the steps as prompted and simply input the Fidelity account number.
If you already have a Robinhood account, then you can follow the steps below to transfer your account:
Tap the person icon along the bottom navigation menu in the Robinhood app
Tap the three lines icon in the top left
Select "Transfers"
Choose "Transfer accounts into Robinhood"
Select Fidelity by typing it in the search bar
Enter in your Fidelity account number you located in the previous step
Confirm your account name
Answer whether or not your Fidelity account has mutual funds or bonds
Choose full or partial transfer
Review the transfer and submit
Final Considerations: Transfer Fidelity to Robinhood
Those are the simple steps involved with transferring your brokerage account from Fidelity to Robinhood. Since Fidelity doesn't charge anything for the transfer, it won't end up costing you any money. However, if you decide to transfer out of Robinhood in the future, they charge $75 for this.
If you are looking to learn more about Robinhood, check out our full Robinhood review here!