Kucoin is quickly making a name for itself with its massive collection of over 500 coins! The platform also features advanced crypto trading strategies such as margin trading. This is where you borrow money to invest with.
For some, KuCoin can be overwhelming as it was designed for advanced traders. Additionally, US citizens are unable to be verified with KuCoin as it is not licensed in the US. For these reasons, some members may want to transfer their crypto assets from KuCoin to another crypto platform.
Coinbase, the first cryptocurrency exchange, is a popular choice for many.
In this article, we provide instructions on how to transfer crypto from KuCoin to Coinbase, step by step.
Limited Time: Robinhood 1% Transfer Bonus
If you transfer an existing brokerage account to Robinhood through December 8th, 2023, you can get an Unlimited 1% Transfer Bonus.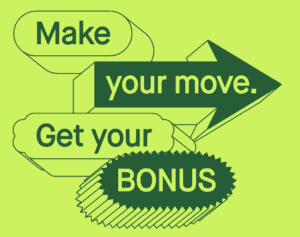 For example, if you transferred a brokerage account worth $50,000 - that would be a bonus of $500.
In addition, Robinhood offers a free stock for new users as well as a 1% IRA match for retirement accounts.
How To Transfer Crypto From KuCoin To Coinbase
Transferring cryptocurrency is actually fairly simple.
Additionally, because you are transferring the asset rather than selling and repurchasing, a taxable event is not created.
To execute a transfer from KuCoin to Coinbase, you will follow the following 4 steps:
Verify your Coinbase Account
Gather Necessary Information
Send Crypto from KuCoin to Coinbase
Let's take a look at each of these 4 steps for more information.
Best Free Stock Promotions
1. Open A Coinbase Account

Coinbase has consistently ranked as a top crypto platform for its large collection of tokens and simple user-interface. Members also loves its educational resources and the capability to earn crypto.
By completing learning modules and answering quizzes correctly, you can earn a variety of different cryptocurrencies for free!
If you sign up for Coinbase using our button above, you will get $5 worth of free Bitcoin!
Before you can transfer from KuCoin to Coinbase, you will need a Coinbase account.
Setting up a new Coinbase account is simple:
Create an account with your email and password
Submit your address and SSN for verification and tax purposes
Set up 2FA by adding your phone number
Link to your bank account using a secure service called Plaid
Verify your ID by taking a picture of the front and back
2. Verify Your Coinbase Account
When creating a Coinbase account, you are actually allowed to skip verification. However, to send/receive crypto, you do need to verify your account.
This verification is done through uploading a photo of your driver's license or other state issued ID:
To do this, you will click "Send/Receive" once logged into Coinbase
A popup will appear that prompts you to upload a photo of your ID (front and back)
This can take 1-2 business days to complete
If the images are clear and match your information on file, your account should be verified in minutes. You will receive an email once you are verified or if Coinbase needs more information.
3. Gather Necessary Information From Coinbase
When performing a withdrawal from KuCoin, you will be asked for an external address. This address is found within the Coinbase app.
The steps below highlight the process to find a crypto wallet in Coinbase:
In the "Home Tab" of the Coinbase app, tap "Receive" at the top (on the desktop version, click the "Send/Receive" button)
A new page (popup on the desktop version) will appear with a QR code and an address
Beneath the address, you will see a cryptocurrency
Tap the box to select the crypto you wish to transfer
Copy this address with the "copy" function on your phone
You will use this once you initiate a transfer from KuCoin
Always double check to make sure you are sending cryptocurrencies to the correct wallet type. If you send Bitcoin to an Ethereum address, for example, it will likely be lost forever.
4. Send Crypto From KuCoin To Coinbase Wallet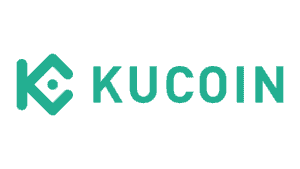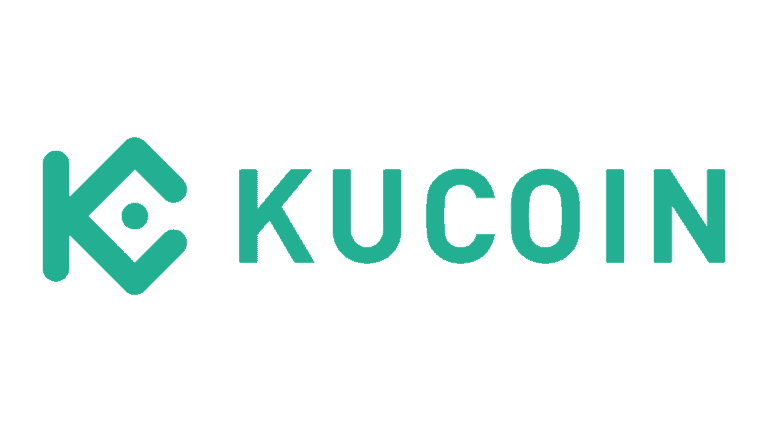 Once you have created a Coinbase account and copied the wallet's address for the desired crypto, you are ready to perform your transfer.
However, before jumping into the process, you should be aware of applicable fees and minimum transfer amounts. The fee and minimum vary depending on the cryptocurrency.
For example, if you are transferring Ethereum, the minimum transfer amount is 0.02 ETH and the fee is 0.01 ETH.
To see a full list of all withdrawal fees and minimums by coin, take a look at KuCoin's fee schedule here.
Once logged in, click on "Assets" along the top menu on desktop or on the bottom menu in the app
Select "Withdraw"
Select the cryptocurrency you are wanting to transfer
A new screen will appear that warns the user to ensure the same crypto network is being used for the transfer location
Select "I understand the risks and wish to continue"
Click "Continue"
Paste in the wallet address copied from Coinbase
Select the cryptocurrency network
Enter in the amount of crypto that you want to transfer
If desired, you can type in a remark or comment to easily remember the transfer in the future
Click "Confirm"
Conclusion: Transfer Crypto From KuCoin To Coinbase
Transferring assets from KuCoin to Coinbase is actually quite simple.
Doing so requires a verified Coinbase account and an address. The entire process can be completed in just a few minutes. This may be a wise decision to make if you are a US investor using KuCoin, seeing as the company is not licensed in the United States.
Coinbase is a far more legitimate crypto exchange.
Don't forget to grab your free stock worth up to $200 from Robinhood today!