In this article, we will cover the necessary steps to transfer your stocks from Robinhood to Webull.
If you are still on the fence between these two brokerages, check out our article on Robinhood vs Webull here.
Transferring Assets From Robinhood To Webull
Both Webull and Robinhood support the ACATs transfer service (Automated Customer Account Transfer Service).
However, Robinhood charges a $100 fee for transferring accounts out.
If you own any fractional shares within your Robinhood account, the whole shares will transfer but the fractional shares will be sold off. The cash balance will instead be transferred over to your new Webull brokerage account.
Options can be transferred from Robinhood to Webull. However, options expiring within 5 business days do not transfer.
Lastly, any crypto balances held within Robinhood will be sold off and the cash balance will transfer to Webull.
You do have the option of sending your crypto balance from Robinhood to Webull using the Crypto Wallet feature separately from the ACATs transfer.
Best Free Stock Promotions
1. Grab your Robinhood Account Number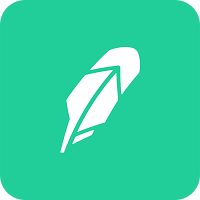 You can find this by tapping on the "Account" icon on the bottom right corner of the app.
Click on "Investing" and your account number will be located at the top of the screen.
Jot this number down.
2. Open New Webull Account
If you already have a Webull account, then you can skip this step.
Use our Webull download button below to get free stocks!
The whole process can be completed in just a few minutes from your phone. Once you complete the application, your new account will be ready immediately.
3. Initiate The Transfer To Webull
Once you have gathered the required information from Robinhood, it's time to move on to Webull.
Webull will not perform the transfer unless the account type and name on the account is identical to the newly created Webull account.
Here are the steps to initiate the transfer:
Navigate to the account page by tapping on the Webull icon in the middle of the bottom navigation menu
Tap on "Transfers" which you can find along the top of the screen
Tap on "Transfer Stocks into Webull"
Click on "Transfer Assets into Webull"
Choose the broker to transfer from, which is Robinhood
Review the information and acknowledge that you confirmed the requirements
Tap "Continue"
Enter in your Robinhood Account number
Indicate whether you want to complete a full or partial transfer
Click on the "Submit Stock Transfer Request" button
A transfer into Webull is estimated to take 5 to 7 business days to come to completion.
Don't forget to grab your free stock worth up to $200 from Robinhood today!