Investors occasionally find themselves stuck between a rock and hard place. Maybe they signed up with an investing app only to find that it was not the right fit for them.
Fortunately, the process of switching brokerage accounts and transferring stocks is relatively simple. You may be considering switching from Robinhood over to Webull. A lot of beginner traders start their investing journey on Robinhood, but find it is lacking in the research and analysis department.
Webull is a more advanced commission free trading app with a lot more tools for both fundamental and technical analysis. They also offer unique features such as paper trading which are not found on Robinhood. In addition, they also offer retirement accounts which is something Robinhood has yet to offer.
In this article, we will address the steps necessary to transfer your stocks, options or crypto from Robinhood to Webull.
If you are still on the fence between these two brokerages, check out our helpful article on Robinhood vs Webull.
Transferring Assets From Robinhood To Webull
To transfer stocks in-kind to another brokerage from Robinhood you will use an ACAT Transfer (Automated Customer Account Transfer Service). This will transfer your Robinhood holdings in-kind to the receiving brokerage.
After gathering the necessary information from Robinhood, you will need to assess the assets you are planning to transfer and ensure they are supported by Webull. Webull currently does not accept bonds, mutual funds, pink sheets, and penny stocks on the OTC market.
If you own any fractional shares within your Robinhood account, the whole shares will transfer but the fractional shares will be sold off. The cash balance will instead be transferred over to your new Webull brokerage account.
One final caveat, options can be transferred from Robinhood to Webull. However, options expiring within 5 business days do not transfer.
Ok, so to transfer from Robinhood to Webull, you will follow these 3 steps:
Gather account information from Robinhood
Open new Webull account
Initiate ACATS transfer
Best Free Stock Promotions
1. Gather Transfer Information From Robinhood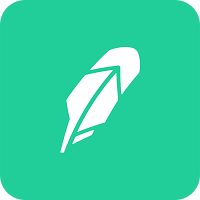 The key piece of information you will need is your Robinhood account number. You can find this by tapping on the "Account" icon on the bottom right corner of the app. You can then click "Investing" and your account number will be located at the top of your screen.
Webull may also ask you for your most recent statement, which contains all of the information they will need including your account number. Robinhood delivers these statements electronically, but you can retrieve them from within the app or on the web platform easily.
Just to have it handy, it's a good idea to have a downloaded copy of your most recent Robinhood statement. 
2. Open New Webull Account
If you already have a Webull account, then you can skip this step.
Use our Webull download button below for 2 free stocks!
Opening a new Webull account is fairly straightforward. You can either go to their website or download the app. In order to create an account with Webull, you need to be at least 18 years old and have a social security number.
You will need to supply information such as name, email, phone number, SSN, and address.
The whole process can be completed in just a few minutes from your phone. Once you complete the application, your new account will be ready typically in one day.
3. Initiate The Transfer To Webull
Once you have gathered the required information from Robinhood, it's time to move on to Webull.
Webull will not perform the transfer unless the account type and name on the account is identical to the newly created Webull account. So, you will want to open a taxable brokerage account with Webull to transfer over your Robinhood account.
You also ought to be aware of transfer fees. While Webull will not charge you for an incoming transfer, Robinhood will charge $75 for an outgoing ACATS transfer.
You also need to ensure that the transfer is at least $500 in value or else the transfer will be rejected.
Steps to Transfer Assets
Navigate to the account page by tapping on the Webull icon in the middle of the bottom navigation menu
Tap on "Transfers" which you can find along the top of the screen
Tap on "Transfer Stocks into Webull"
Read the Transfer Tips and Tap on "Transfer Assets into Webull"
Choose the broker to transfer from. You can search for Robinhood or enter in their DTC number (Robinhood DTC number is 6769)
Review the information and acknowledge that you confirmed the requirements
Tap "Continue"
Enter in your Robinhood Account number
Indicate whether you want to complete a full or partial transfer

If partial, you will then indicate which investments you'd like to transfer

Answer the questions listed (These questions are checking to see if you are trying to transfer mutual funds, OTC stocks, or Options contracts. These types of securities are not supported. For those assets, you will need to liquidate them first and then transfer the funds to your bank and finally to Webull.)
Click on the "Submit Stock Transfer Request" button
A transfer into Webull is estimated to take 5 to 7 business days to come to completion.
Crypto Transfers
If you want to transfer your cryptocurrency from Robinhood to Webull, you can do so. However, at this time, Webull supports transfers of a few coins only.
The process is pretty straightforward.
Navigate to the account page by tapping on the Webull icon in the middle of the bottom navigation menu
Tap on "Transfers" which you can find along the top of the screen
Tap on "Receive Crypto into Webull"
Select the coin you want to receive
Copy the wallet address for the desired coin
Open the Robinhood app
Search and select the same crypto you chose in Webull
Scroll down and tap on "Send"
Paste in the wallet address you copied from Webull
Review the transaction and confirm
Crypto transfers are quick and easy when both platforms utilize crypto wallets. When performing a crypto transfer, you must ensure you copy and paste the correct wallet address. Each crypto has a unique wallet address in a given platform. For example, Bitcoin has a wallet address in Webull but a different wallet address in Robinhood. Likewise, Bitcoin and Ethereum have different addresses.
If you use the wrong wallet address, the transfer may not go through or you could lose your crypto.
Transfer From Robinhood To Webull: Final Thoughts
Moving assets from Robinhood to Webull is actually a pretty simple process. In fact, the entire transfer can be completed from your phone.
If you run into any problems, be sure to reach out to Webull's customer service team.
If you want to learn more about Webull, check out our complete Webull review!