Investors occasionally find themselves stuck between a rock and hard place. Maybe they signed up with an investing app only to find that it was not the right fit for them.
Fortunately, the process of switching brokerage accounts and transferring stocks is relatively simple. You may be considering switching from Robinhood over to Webull. A lot of beginner traders start their investing journey on Robinhood, but find it is lacking in the research and analysis department.
Webull is a more advanced commission free trading app with a lot more tools for both fundamental and technical analysis. They also offer unique features such as paper trading which are not found on Robinhood. In addition, they also offer retirement accounts which is something Robinhood has yet to offer.
In this article, we will address the steps necessary to transfer your stocks, options or uninvested cash from Robinhood to Webull.
If you are still on the fence between these two brokerages, check out our helpful article on Robinhood vs Webull.
Transferring Assets From Robinhood To Webull
To transfer stocks in-kind to another brokerage from Robinhood you will use an ACAT Transfer (Automated Customer Account Transfer Service). This will transfer your Robinhood holdings in-kind to the receiving brokerage.
After gathering the necessary information from Robinhood, you will need to assess the assets you are planning to transfer and ensure they are supported by Webull. Webull currently does not accept bonds, mutual funds, pink sheets, and penny stocks on the OTC market.
However, Robinhood does not support those assets either. It is very unlikely that you will find assets on Robinhood that are not supported by Webull. Both platforms support stock and option trading for securities listed on the NYSE and NASDAQ.
Despite the fact that both Webull and Robinhood support crypto trading, you cannot transfer crypto assets at this time. In order to move crypto from Robinhood to Webull, you would need to liquidate the assets into cash, move the money to your bank, transfer the money to Webull and repurchase the assets.
Keep in mind, this could result in you paying taxes on the sale of the crypto if you sell for a profit.
If you own any fractional shares within your Robinhood account, the whole shares will transfer but the fractional shares will be sold off. The cash balance will instead be transferred over to your new Webull brokerage account.
Margin accounts should be fine to transfer in most cases since both Webull and Robinhood support margin trading.
One final caveat, options can be transferred from Robinhood to Webull. However, options expiring within 5 business days do not transfer.
Best Free Stock Promotions
1. Gather Transfer Information From Robinhood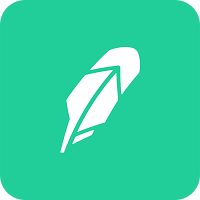 The key piece of information you will need is your Robinhood account number. You can find this by tapping on the "Account" icon on the bottom right corner of the app. You can then click "Investing" and your account number will be located at the top of your screen.
Webull may also ask you for your most recent statement, which contains all of the information they will need including your account number. Robinhood delivers these statements electronically, but you can retrieve them from within the app or on the web platform easily.
Just to have it handy, it's a good idea to have a downloaded copy of your most recent Robinhood statement. 
DTC Number
On the off chance that the receiving firm will require Robinhood's DTC (Depository Trust Company) number, insert the number 6769.
This number will remain the same for every transfer.
2. Resolve Any Account Restrictions
Robinhood offers a paid monthly service called Robinhood Gold which gives investors access to margin among other things. However, it is possible to run into a situation where your account has a negative balance if you don't have a cash balance to cover the fee.
It is also possible to have an account deficit with Robinhood due to banking related issues. Robinhood offers instant deposit, which is essentially a free loan while your money transfers in. Any hiccups here can take your account out of good standing.
You want to ensure that there is no account deficit and that your Robinhood account is in good standing overall before initiating the transfer. If not, the transfer process may be delayed.
This is easy to tell from looking at the notifications in the app.
3. Initiate The Transfer To Webull
Once you have gathered the required information from Robinhood, it's time to move on to Webull.
First of all, you need to open a Webull account.
Webull will not perform the transfer unless the account type and name on the account is identical to the newly created Webull account. So, you will want to open a taxable brokerage account with Webull to transfer over your Robinhood account.
Just like with opening a Robinhood account, you will need to supply them with employment information, social security number etc. Since this is a brokerage account, they are required to collect this information for verification purposes and reporting trading activity to the IRS.
Use our Webull download button below for 2 free stocks!
Using the Webull app, initiate the transfer by following these steps:
Navigate to the Webull logo page or the deposit page and hit "Transfer"
Tap on "Transfer Stock into Webull"
Choose the broker to transfer from (Robinhood)
Enter the necessary information as provided by Robinhood (Upload Statement)
Initiate transfer (Full or Partial Transfer)
Full Or Partial Transfer
Robinhood supports both full and partial transfers.
With a full transfer, all of the assets held within your account would be transferred and the account would be closed after.
With a partial transfer, only positions you select are transferred out and the account with Robinhood remains open.
Once you initiate a full transfer, your entire account will be restricted (meaning you can't buy or sell) in order to help the transfer run smoothly.
With a partial transfer, only the stocks or options being transferred are restricted. The rest of your account functions normally.
Transfer Fees, Minimum Transfer And Timeline
Webull has a $500 transfer minimum for transfers into the Webull app.
Webull does not charge a transfer fee but as you'll soon find out, Robinhood charges $75 for full or partial transfers. This is simply deducted from the cash balance within your Robinhood account. If you don't have enough money in there, it is deducted from your new brokerage account balance.
A transfer into Webull is estimated to take 5 to 7 business days to come to completion.