Transferring from one brokerage to another can be quite the task with lots of research involved; you want to make sure it is all done safely and securely. So here's the good news: we did the work for you.
If you are currently looking to transfer from TD Ameritrade to Robinhood, keep on scrolling. If you are still in the process of deciding between the two, make sure to do the appropriate research to feel secure in your decision to transfer. 
Here are some of our articles reviewing TD Ameritrade and Robinhood if you would like to learn more.
Since Robinhood is not currently accepting direct transfers from other brokerages, although it was previously available and may change in the future, the first step to switching between the two is to fully withdraw from TD Ameritrade.  
Transferring out of TD Ameritrade
The initial research you should do is the comparison of your current stocks with TD Ameritrade to those available in Robinhood. Since TD Ameritrade has a wider selection of stocks compared to Robinhood, this is a crucial step.
After doing so, you may decide it would be best for you to split funds between the two brokerages due to some of your existing stocks not being available through Robinhood. If that is the case, it is only necessary to sell the stocks you would like to move over and withdraw the amount available from selling those to then be invested in Robinhood. Here are the steps to do so:
Selling Stocks
Go to your dashboard to see available stocks
Click on one(s) you would like to sell > Reduce Position
Once on the Transfer page, make sure the action is Sell and the quantity is accurate
Click Review Order and make sure all the information is correct
Click Place Order
*It will take two days for the cash to settle before being able to withdraw
Withdrawing Funds
Go to

Account

>

Deposits & Transfers

>

Withdraw

Choose one of the three options of withdrawal

ACH transfer to your bank (1-3 days)

Wire transfer (~1 day)

Check withdrawal (2-5 business days)

Withdraw the desired amount of available funds, if not all, from the account through your preferred form
*Unless you are planning to keep stocks and securities with TD Ameritrade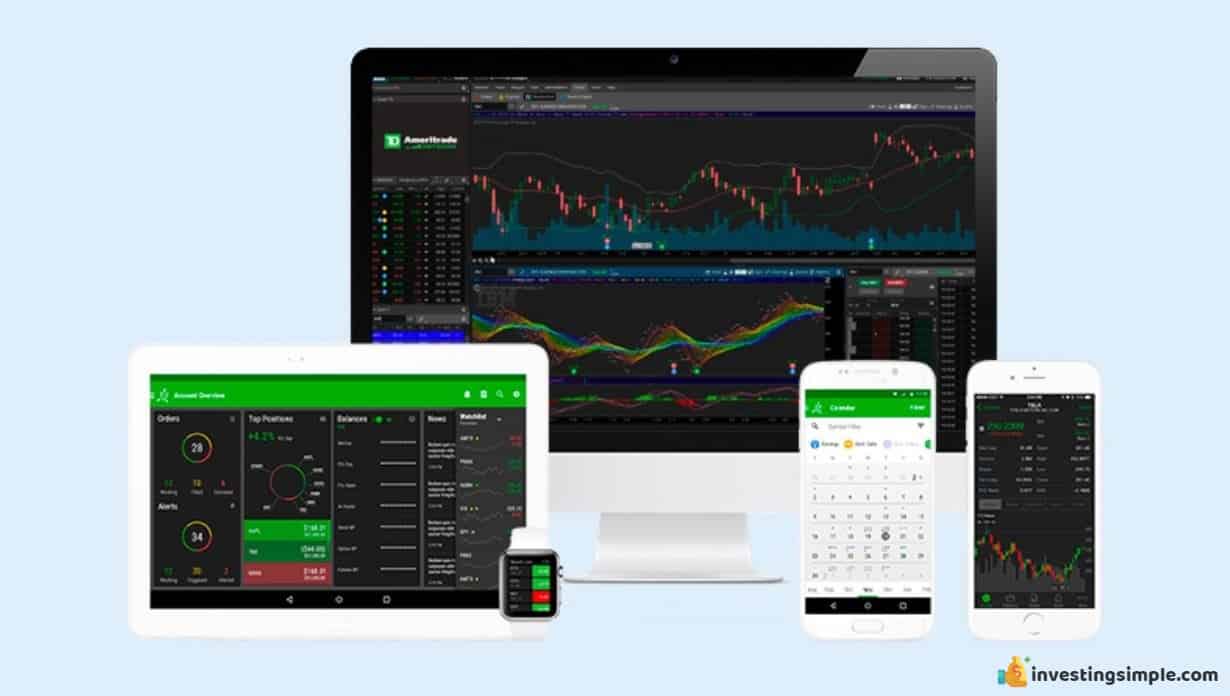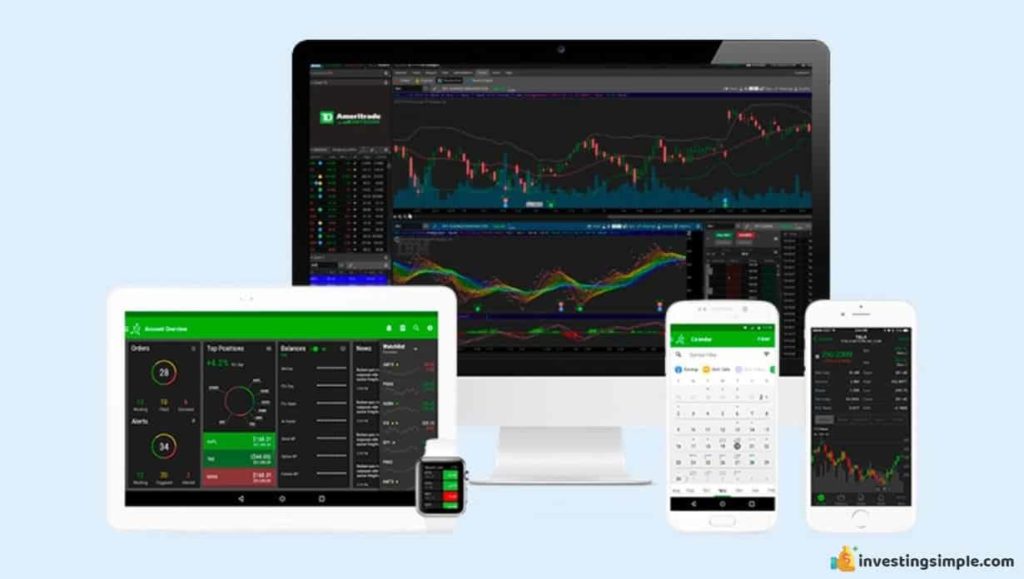 Setting up your Robinhood account
Now it's time to set up your account with Robinhood. The initial requirements are as you would expect; an email, password, as well as your investing goals, and Social Security Number. You can do this by clicking on the button below.
Linking a bank account to deposit funds into the app is the next step of getting your account up and running on Robinhood. This can be the same account from your TD Ameritrade account, but it isn't required to be. The steps to link an account are as follows:
Mobile App
Tap the Account icon in the bottom right corner.

Tap

Transfers

.

Tap

Linked Accounts

.

Tap

Add New Account

.

Choose your bank from the list of major banks, or use the search bar to search for your bank.

Enter your online banking username and password.

Choose which account you'd like to link.
Desktop Website
Click

Account

in the upper right corner of the screen.

Click

Banking

.

Click

Add New Account

under Linked Accounts.

Choose your bank from the list of major banks, or use the search bar to search for your bank.

Enter your online banking username and password.

Choose which account you'd like to link.
Robinhood Transfer Factors
Direct Transfers
Robinhood has no minimum to create an account with them, making it ideal for beginners just getting into investing. Although that is not the case to transfer out of the app. Currently, Robinhood only supports direct ACATS transfers out of the platform. This means you will have to sell your assets first and then deposit the cash into your Robinhood account to perform the transfer into this platform.
Transfer Type
Make sure that the type of transfer is supported, which for Robinhood is individual, non-retirement, U.S. equity-only accounts. Fractional stocks are not accepted in transfers, although they are available through Robinhood. Since TD Ameritrade does not offer fractional stock purchases, you do not need to worry about this.
Transfer Timeline
The expected time is 5-7 trading days to complete the transfer. This can vary depending on account activity. 


TD Ameritrade Transfer Factors
Transfer Type
There are three options for the type of withdrawals from TD Ameritrade. Since Robinhood is not currently accepting direct transfers, you will have to withdraw the funds you would like to use with Robinhood. You have the option to do a partial or full outbound account transfer as well as a wire transfer, both domestic and international. All of these options vary in the fees connected to them.
Transfer Charges
Given that you will have to sell out of all of your positions and move the cash to your bank, and then to Robinhood, there will not be any transfer fees. However, as a result of selling you may be subject to capital gains taxes on your investments. This is an important consideration to make before beginning the transfer process from TD Ameritrade to Robinhood.
Final Considerations
As always, do your research beforehand to assure that you are with the right brokerage based on your experience and investing goals. If you feel secure in your decision to change, then this will help you through to process of doing so. 
Investing can be an exciting journey once you get comfortable, so look at our other resources to gain more knowledge of all of your options.
Best Free Stock Promotions