TD Ameritrade is one of the largest and most well respected brokerage platforms available to investors today. They have been serving clients for many decades. However, the TD Ameritrade brokerage platform offers a lot of options to investors. This could be overwhelming for a complete beginner. 
Enter Robinhood, the original commission free trading app. You won't find all the features and account types that TD has. However, the app is designed to be as user friendly and easy to use as possible. 
Whatever your reason may be for making the switch, we will show you how to transfer from TD Ameritrade to Robinhood. 
How To Transfer From TD Ameritrade To Robinhood
TD Ameritrade supports account transfers through the ACATS service. This type of transfer is also supported by Robinhood.
If you are doing a partial account transfer, which means only transferring some of your assets, they do not charge a fee. For a full account transfer, TD Ameritrade charges a $75 one time fee deducted from your brokerage account cash balance.
The good news, however, is that Robinhood offers a transfer fee reimbursement. Robinhood will reimburse you up to $75 when you transfer into their brokerage from another competitor.
So, the transfer fee will be reimbursed and it won't end up costing you anything except for your time. However, in order to receive the reimbursement, you will have to contact the Robinhood customer service team.
Keep in mind, the only account types supported by Robinhood are cash and margin accounts. If you have a retirement account with TD Ameritrade, for example, you would not be able to transfer that over to Robinhood at this time.
So, to actually execute the transfer, there are 3 simple steps:
Gather information from TD Ameritrade
Open a Robinhood account (if you do not already have one)
Initiate transfer
Let's take a closer look at each step.
Best Free Stock Promotions
1. Gather Information From TD Ameritrade

In order to transfer your account, you will need to collect some important information.
The main thing you will need is your TD Ameritrade account number. You can view this by logging on to your TD account or it is on your brokerage statement. 
Robinhood may also ask you to upload or email a copy of your most recent statement from TD Ameritrade, so it is a good idea to have this on hand.
2. Open A Robinhood Account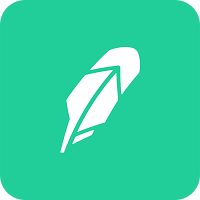 The next step you need to take is setting up your new brokerage account with Robinhood.
Use the button above to get a completely free stock when you sign up!
Once you download the app on your phone or begin creating an account on their website, you will be prompted to provide basic information.
Since this is a taxable investment account, they will need to collect information such as your name, address, employer and social security number. Once you fill out all of the information, Robinhood will review it and get back to you if they need any additional info.
3. Initiate The Transfer
Once you have opened a brokerage account with Robinhood, the next step is to initiate the transfer within Robinhood. This is only possible via the Robinhood app, so you will want to download this onto your phone.

One of the options for funding your new Robinhood account will be to transfer in an existing brokerage account. That is the option you will want to select.
At that point, you will need to provide Robinhood with the information you gathered from TD Ameritrade earlier on. You may need to email them a copy or upload a copy of the most recent statement.
If you already have an account with Robinhood, then you can follow the steps below to initiate the transfer:
Tap the person icon along the bottom navigation menu
Tap the three lines icon in the top left
Select "Transfers"
Choose "Transfer accounts into Robinhood"
Select TD Ameritrade by typing it in the search bar
Enter in your account number
Confirm your account name
Answer whether or not your TD Ameritrade account has mutual funds or bonds
Choose full or partial transfer
Review the transfer and submit
Transfer From TD Ameritrade To Robinhood: Conclusion
Transferring over from TD Ameritrade to Robinhood is a relatively straightforward process. Everything is handled by Robinhood once you supply them with the requested information from TD.
Thanks to the Robinhood reimbursement, the $75 fee charged by TD won't be a consideration.
Keep in mind, TD Ameritrade supports many assets that are not supported by Robinhood such as OTC stocks. You will need to sell these beforehand to transfer over the cash balance. This could result in paying taxes on any capital gains from the sale.