Uphold got its start in 2013 and has since amassed a number of members. Today, they have over 10 million users in over 150 countries.
For those looking to trade crypto, this could be the platform for you as they have a broad range of cryptocurrencies supported (over 130!).
In this article, we cover the process to transfer from Venmo to Uphold. While you can't achieve this transfer directly, you can follow the steps below to move your Venmo funds to Uphold.
Best Free Stock Promotions
How To Transfer From Venmo To Uphold
In order to transfer your funds from Venmo to Uphold, you will need to first transfer to your bank and then to Uphold. The steps to complete this process are listed below!
Create an Uphold Account
Transfer Venmo Funds To Bank
Link Bank Account To Uphold and Transfer Funds
Purchase Crypto in Uphold
Each of these steps have a few steps of their own. Let's review them now!
1. Create an Uphold Account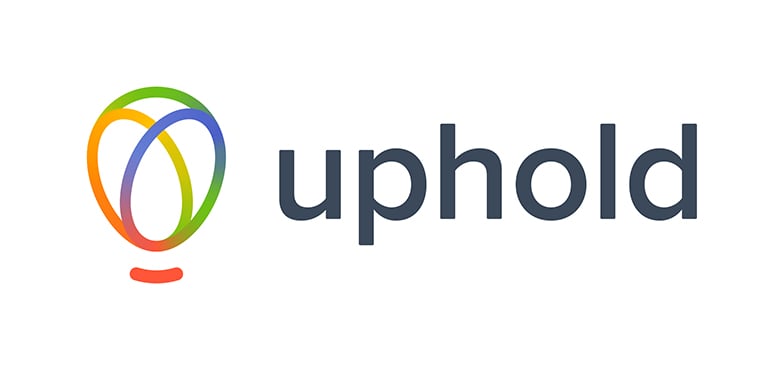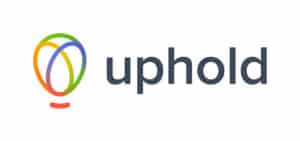 Opening an Uphold account is quick and easy. You can complete the entire process right from your phone.
After you download the Uphold app, you'll enter some account credentials - your name, phone number, an email and password, and location.
You'll also need to accept their terms and conditions. Throughout this process, you will receive a confirmation email from Uphold, which you will need to open and validate.
Now you'll sign up for 2-factor authentication, which Uphold uses for extra security for all its user accounts. "2FA" provides added safety by requiring you to confirm inside the authenticator app it's actually you signing into Uphold. Uphold uses Authy for 2FA.
You'll need to download Authy's app, signing up using your phone number (this takes just a second or so). Please note, the Authy app is a separate app that needs to be downloaded. A number of crypto platforms are now requiring this added layer of security.
Finally, once your Uphold account info is all together, you'll need to verify your identity. Fortunately, this process is pretty quick. You'll need to confirm your current address, and upload a photo of a valid ID like your driver's license, as well as a selfie.
2. Transfer from Venmo to your Bank


With an Uphold account created, you are ready to get the process started. You need your funds to be transferred to your bank first. These steps are listed below:
Open the Venmo app and login
Tap the person icon on the right in the bottom navigation menu
Select the "Manage Balance" choice underneath your Venmo balance
Choose "Transfer to Bank"
Enter in the amount you would like to move. Venmo will automatically set up the transfer with your entire balance. You can edit this number by tapping on it if you do not want to move the entire account balance
Choose to transfer your funds instantly (this option comes with a 1.5% fee or a max of $15) or regularly through the 1-3 business day option
Select a bank account to transfer to
Tap "Transfer $XX"
If you need to link a bank account to Venmo, you can do so by clicking on the "Add a bank" selection after tapping on the bank in the "Transfer to" space.
3. Link Bank Account To Uphold
Now that you have transferred your Venmo funds to your bank, you are ready to move those funds into Uphold. You can transfer funds into Uphold with either an ACH transfer using your bank account directly, or you can link a debit/credit card. We'll show both options here.
(If you happened to do this in step 1, skip on ahead to the last step!)
Please note, that if you choose to link a debit/credit card, you'll be subject to a 3.99% fee. Transferring funds from your bank account is free and without any fees.
Linking To A Bank Account
Linking your bank account to Uphold is pretty simple. The steps are listed below.
Your name on both Uphold and your bank account must match in order for the link to work:
Click on the bottom right of your mobile app, or the left side of your web browser "Web Wallet".
Choose "Linked Accounts"
Next to "Bank", click the + sign on the right
Select US Dollar as your bank currency
Click Continue inside of Plaid
Select your bank from the list
Login using your bank login info inside of Plaid, or in your bank's website (on the web, you'll be redirected automatically).
Finish the link by selecting your bank account.
After transferring funds into your new Uphold account, you can trade crypto instantly. But please note that your funds are subject to a 65 day cooling period. This means those funds will take 65 days to settle before you'll be able to move them out of Uphold.
Linking To A Credit/Debit Card
Here are the steps to link a credit/debit card:
On Mobile:
Click the bottom right corner of the app
Tap Linked Accounts
Click the + symbol on the top right
Select "Credit or Debit Card"
Enter your card information and select your currency
Finish by clicking "Add Credit/Debit Card"
On Your Web Wallet:
Inside the Transact Panel on the right, choose "From"
Click the + symbol to the right of "Credit or Debit Cards"
Enter your card info and select your currency
Select "Add Card"
Now you'll be able to select the funding source you've set up when buying your crypto.
4. Purchase Crypto Assets In Uphold
With a linked funding source, you are ready to purchase crypto. Follow the steps below to start building your portfolio:
On Mobile:
Choose the Transact symbol at the bottom of the app
Select "From", choosing your bank or credit/debit card
Enter the amount you'd like to spend
Tap "To" and choose the asset you want to buy
Select "Preview Deposit" (entering your CVV code if using a card)
Press Confirm to finalize
On Web Wallet:
In the Transact Panel on the right, select "From"
Choose your bank account or credit/debit card
Enter the amount you'd like to spend
Click "To", choosing the asset you'd like to purchase
Click "Preview Deposit"
Enter your CVV code
Accept the transaction terms
Press "Confirm"
And that completes this process!
Transfer From Venmo To Uphold: Final Thoughts
Unfortunately you cannot move funds directly from Venmo to Uphold. Instead, you need to transfer first to your bank and then to Uphold.
If you want to learn more about Uphold, be sure to check out their website!