With the wide array of investing apps available today, it is not uncommon to switch from one to the other.
In this article, we will be outlining the steps involved with transferring your brokerage account from Webull to Robinhood.
Whatever your reason may be for switching, we will show you how to transfer step by step.
If you are still on the fence about which platform is best for you, then check out our article comparing Robinhood vs Webull here.
Don't forget to grab your free stock worth up to $200 from Robinhood today!
Limited Time: Robinhood 1% Transfer Bonus
If you transfer an existing brokerage account to Robinhood through January 31st 2024, you can get an Unlimited 1% Transfer Bonus.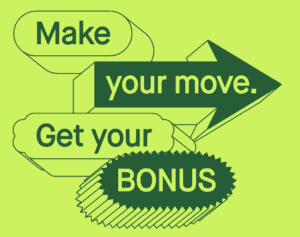 For example, if you transferred a brokerage account worth $50,000 - that would be a bonus of $500.
In addition, Robinhood offers a free stock for new users as well as a 1% IRA match for retirement accounts.
Best Free Stock Promotions
What Can Be Transferred?
Robinhood supports the transfer of various asset types, including stocks, ETFs, and cash balances, among others.
Fractional shares, crypto, mutual funds, bonds, and other specific assets remain non-transferable.
Only individual cash, margin brokerage accounts, or traditional or Roth IRAs are eligible for transfers.
1. Open A Robinhood Account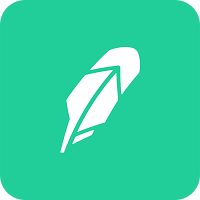 Next, you will need to open a Robinhood account.
Use the button above to get a completely free stock when you sign up!
Once you download the app on your phone or begin creating an account on their website, you will be prompted to provide basic information.
2. Gather Information From Webull

In order to transfer your Webull account over to Robinhood, you will need your Webull account number. This is something you can retrieve from within the app, or it is on all of your statements.
You will most likely need your most recent brokerage statement from Webull, so it is a good idea to retrieve a downloaded copy of this.
Here's how to find your Webull statement:
Within the app, tap on the Webull logo at the bottom.
At the top, swipe over to the right on the menu and select "Documents."
Scroll down to "Account Statement."
Click on the most recent statement.
Download a copy of this or email it to yourself to download later.
3. Make Sure Your Webull Account Is In Good Standing
The next step is to ensure that your Webull account has no balances that are due. You want to ensure that your Webull account is in good standing with no balances due before initiating the transfer. If not, it will likely delay the process.
If you own any crypto within your Webull account, you will want to liquidate this into cash before initiating the transfer process. Crypto cannot be transferred at this time.
4. Assess The Fees
Once you have opened a brokerage account with Robinhood, the next step is to initiate the transfer within Robinhood.
Before executing the transfer, you ought to be aware that Webull will charge $75 for an outgoing ACATS transfer. This fee will be deducted from your cash balance.
The good news is, Robinhood will reimburse you this transfer fee up to $75 if your transferred account value is $7,500 or more.
5. Initiate The Transfer
Once you have opened a brokerage account with Robinhood, the next step is to initiate the transfer within Robinhood.
Follow the steps below to initiate the transfer:
Open the Robinhood app.
Tap the person icon along the bottom navigation menu.
Tap the three lines icon in the top left.
Select "Transfers."
Choose "Transfer accounts into Robinhood."
Select Webull by typing it in the search bar.
Enter in your account number.
Confirm your account name.
Answer whether or not your Webull account has mutual funds or bonds.
Choose full or partial transfer.
Review the transfer and submit.
What Happens Next?
Robinhood enables users to track their transfer requests through the app's history section.
Upon initiating a transfer request, it typically takes 5-7 business days for the assets to settle in the Robinhood account. During the transfer period, users will be unable to access the positions being transferred from the external brokerage.
Account transfer requests can face rejection due to various reasons, including incorrect account numbers, the presence of ineligible assets, unmet margin balance requirements, or a lack of approved options trading status.
In such instances, users may need to resubmit their transfer requests to initiate the process again.