It would be alarming to open your Robinhood account to find one of your stocks missing from your portfolio. But there's no need to panic. There are practical reasons why this may happen. So, what happens when a Robinhood stock gets delisted? Let's dive in.
Best Free Stock Promotion
Why Has A Robinhood Stock In My Portfolio Disappeared?
Stocks often disappear as a result of corporate actions such as stock splits or company mergers (this type of corporate action may also result in a stock appearing randomly in your Robinhood account).
The most common reason Robinhood stocks disappear is reverse stock splits. When a company executes a reverse split, the number of its shares decreases but the value of each share increases. Companies sometimes split their stock to boost its price and avoid getting delisted.
Keep in mind that a reverse stock split can signal a company facing some kind of financial failure since it raises the value of otherwise low-priced shares.


What Is Delisting?
Delisting happens when a stock falls below industry standards, and as a result, it is removed from the exchange it is being traded on.
Once a stock delists, the Robinhood in-app market data will no longer reflect the current trading price. You will need to find stock quotes somewhere else for an idea of what price your sell order will execute at if you choose to close the position.
Why Could A Robinhood Stock Be Delisted?
One of your Robinhood stocks can delist from the NYSE or Nasdaq for several reasons. A stock may be delisted if the company that issued the stock has been bought and gone private, or if it has fallen short of an exchange's listing requirements. Stocks delisted from the NYSE and Nasdaq disappear from Robinhood.
When a stock is delisted from the NYSE or Nasdaq, it will move to Over The Counter (OTC) markets, often under a slightly different ticker symbol.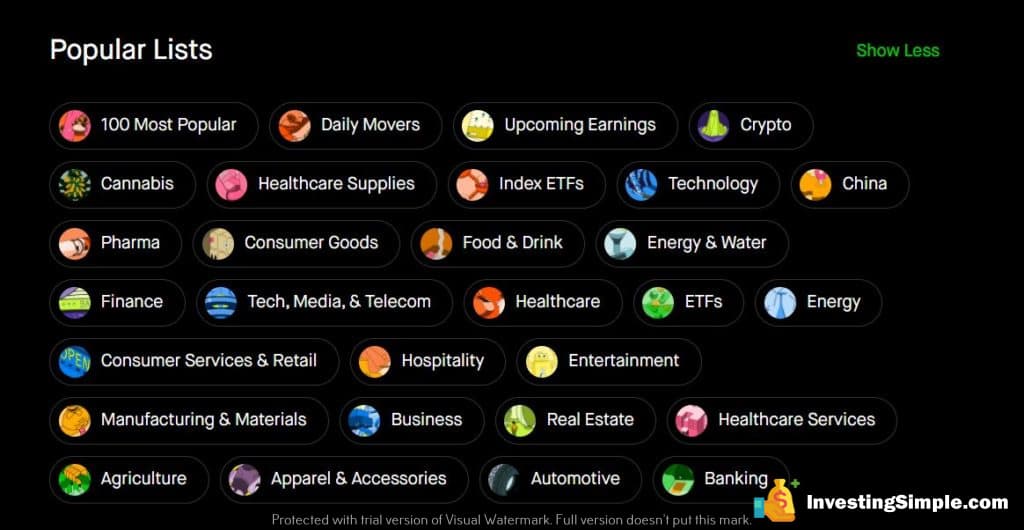 What Are OTC Markets?
OTC markets are those where investors trade directly with buyers without the use of a central exchange or any other third party. This means the exchange industry rules and regulations are not in place to protect investors.
OTC markets do not have physical locations or market-makers, and in general are less transparent than stocks operating within the industry requirements.
What Can I Do With My Delisted Robinhood Stock?
Robinhood doesn't currently support OTC trading. Therefore, if your stock is delisted from the NYSE or Nasdaq, Robinhood will only let you sell the stock, but not buy it.
Bear in mind that the prices of delisted stocks can drop significantly. You can only sell a delisted Robinhood stock at its current price on the OTC market, and there may be no one interested in buying it. OTC markets often suffer from limited liquidity, as many investors shy away from buying them.
What Is Robinhood?
Robinhood is a popular zero-commission online platform seeking to democratize investing.
Robinhood sells the following financial products:
It is a solid starting point for beginners because of its detailed learning section covering all the basics. It was designed to let people start building their portfolio at their own pace.
The platform's learning page guides early investors and gives answers to common questions including:
Why Should I think about investing?
Three things to do before you start investing
What can I invest in? An overview of assets
Picking and investment: How to approach analyzing a stock
What's more, Robinhood has live phone support available to answer your questions 24 hours a day, 7 days a week.
Conclusion
It can be startling to open your Robinhood account to check your portfolio and find something missing.
There are reasons why this can happen, the most common  of which is a reverse stock split. When this happens, the number of its shares decreases but the value of each share increases. This can possibly be a warning sign about the company's financial health, since they sometimes split their stock to boost its price and avoid getting delisted.
Robinhood then shuts the door and won't allow you to buy more delisted securities.
However, technically, your holding as an investor is intact, and you can still trade in the security in the OTC market, if there are investors interested in buying delisted stocks.