Dividends are one of the gold mines of investing. By providing a constant income stream, it's even possible to generate enough cashflow to allow you to retire early with dividends.
The side benefit to a sound investment. By picking winning dividend stocks, you can benefit from the growth of the share price over time while being rewarded with regular payments in the form of dividends.
You get the idea. Now, here's all you need to know about your options for dealing with dividends earned on the Robinhood platform.
What Happens With Dividends on Robinhood?
You have two options for what to do with dividends when they become available to you on the Robinhood platform:
Take the cash payment
Reinvest the dividend
There's always the option to pull the money out of your account as cash. But ask yourself, is there a chance you will blow it all on Friday night dinner and drinks?
The wiser option in many cases is to reinvest the money.
Robinhood has set up a way to process your dividends automatically. If you've opted for cash dividends, they will be credited as cash to your account. This means you could decide to invest them in another stock that you select or withdraw them to your bank account.
Dividends that companies pay in foreign currency will take additional time to process. This is because they need to be converted into USD. You'll most likely receive your dividend payment 2-3 business days after the official payment date.
Dividends will be paid at the end of the trading day on the designated payment date.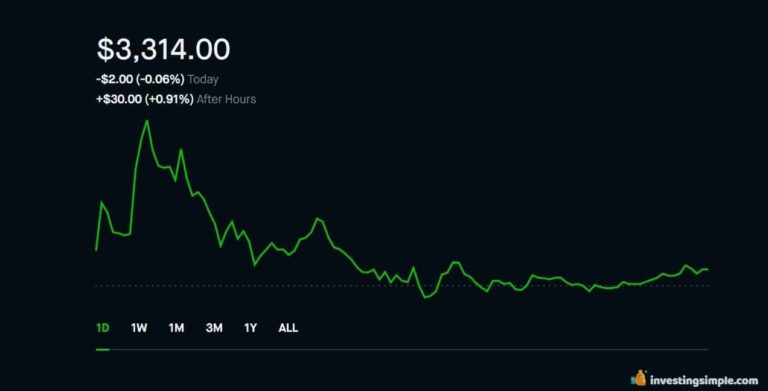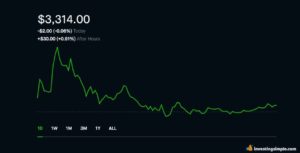 Robinhood's Dividend Reinvestment (DRIP)
Robinhood offers an effortless way to automatically reinvest the dividend payments back into individual stocks or ETFs in the company that has issued them. This is particularly effective for long-term investors looking to take advantage of compound interest.
On the app, all you have to do is turn on Dividend Reinvestment Plan or "DRIP" for short.
Keep in mind, however, that Robinhood requires you to enable fractional shares to use DRIP.
What Are Fractional Shares?
Fractional shares are pieces, or fractions, of whole shares of a company or ETF. You can trade stocks and ETFs in pieces of shares, in addition to trading in whole share increments.
Fractional shares on Robinhood can be as small as 1/1,000,000th of a share. As usual, Robinhood handles fractional shares trading in real-time and without tapping on any commissions or other fees.
With fractional shares, you can invest for as little as $1 in stocks and ETFs that cost hundreds or thousands of dollars for a single share. It's a great way for you to flex your investing muscles and try out a company you don't want to – or can't afford to – go in at a whole stock price.
Consider it a taste sampling for individual stocks. This gives you the flexibility to invest as much or as little as you want in the companies or ETFs you believe in.
With fractional shares, investors with smaller account balances can achieve a wider diversification.
What Stocks Are Eligible?
In Robinhood, any dividend-paying stock or ETF that supports fractional shares is eligible for DRIP.
Fractional shares dividend payments will be split based on the fraction of shares owned, then rounded to the nearest penny.
Robinhood will reinvest your dividends on the trading day after the dividend pay date. No worries, you will get a notice letting you know when your dividends have been reinvested.
At this point, you'll own more fractional shares in that stock and will see a compounding effect on your returns.
What Are Dividends?
Dividends are your share, as a stockholder, of the profits made by the company in which you've invested. Once companies are large and well established, they often decide to share a portion of their profits with shareholders in the form of these cash payments.
The amount of your dividend will depend on the number of shares you own. In the best of all worlds, that value will continue to rise steadily while you earn dividends!
Most companies pay quarterly dividends. However, some do so on a bi-annual, annual, or monthly basis. 
Who Pays Dividends?
Believe it or not, there is no requirement out there that says a company has to pay dividends. However, when a company has a consistent track record of paying and growing dividends, it attracts investors. When this happens, the share price often increases as well.
Overall, it is often in the best interest of a large company to pay dividends as a means to attract investors and give them a reason to stick around.
However, some companies like Berkshire Hathaway have never paid dividends based on personal preference.
Warren Buffett believes he can deliver more value to shareholders by reinvesting profits himself.
Many other small companies or fast-growth companies have a similar mindset. They would rather reinvest their cash into growing their business and generate returns for investors by growing the company and hopefully the share price as well.
For example, even though Amazon is one of the largest companies in the world, they have never paid dividends to their shareholders. That is because they are constantly reinvesting all of their cash back into scaling the business and entering new industries.
Conclusion
You basically have two options when it comes to earning dividends on Robinhood:
You can take the cash and withdraw it or invest it on your own
Or, you can use the dividend reinvestment plan, as long as you have fractional shares enabled
Robinhood's dividend reinvestment plan is a sound way to put your dividends back to work for your portfolio.
Buying fractions of shares is also a great option for testing the waters. If you put these tools into action, you may find yourself gaining momentum as a new investor!
Best Free Stock Promotions
Keep Reading: