Robinhood is a commission free trading app which supports stock, ETF, options and even crypto trading.
There comes a time when you may want to transfer your funds out of your Robinhood account and over to your bank account.
In order to transfer money out of Robinhood, you need to have a cash balance within your Robinhood account. When you sell off shares of stocks, for example, the proceeds go to your cash balance and that can be transferred to your bank once the funds settle.
So, if you haven't done so already, the first step is to sell the shares you plan to in order to free up some cash.
Limited Time: Robinhood 1% Transfer Bonus
If you transfer an existing brokerage account to Robinhood through January 31st 2024, you can get an Unlimited 1% Transfer Bonus.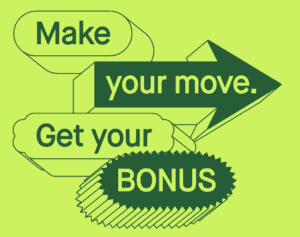 For example, if you transferred a brokerage account worth $50,000 - that would be a bonus of $500.
In addition, Robinhood offers a free stock for new users as well as a 1% IRA match for retirement accounts.
Best Free Stock Promotions
How To Sell Assets On Robinhood
Mobile App Instructions:
Find the stock you are looking to sell and click

Trade

Then tap on

Sell

Choose the

Sell in Dollars

option in the upper right corner

Click on

Review

to make sure the information is correct

Swipe up to submit your request
Desktop Platform Instructions:
Find the stock you wish to sell and navigate to the details page for that specific one

Click

Sell

in the options window

Choose

Sell in Dollars

in the drop-down menu

Review

the information to make sure it is correct

Submit

your sell order 
Transferring To Bank Account
Once you sell assets on Robinhood, the amount you sell will be available in your cash balance visible on the homepage of the app. However, it will take a few days for the trade to settle before the funds are available for transfer to your bank account. 
Once the funds have settled, here's how to transfer! By default, it will transfer those funds to the original bank account you linked with Robinhood. If you want the funds to go to a different bank account, you will have to link that account beforehand.
Mobile App Instructions:
Tap on your

Account

in the bottom right corner of the screen

Click

Transfers

and choose

Transfer to Your Bank

Choose the bank account you wish to transfer to

Enter the dollar amount you wish to transfer

Click

Submit

once you have verified the information is correct
Desktop Platform Instructions:
Click

Account

in the upper right-hand corner

Tap

Banking

Using the panel on the right side, initiate a bank transfer from Robinhood
Final Considerations
Those are the simple steps involved with transferring money from Robinhood to your bank account! Once you initiate the transfer, it may take a few business days for the money to show up in your bank account.
One of the perks Robinhood gives their investors is the free stock received when signing up. If that is one of your stocks you are looking to withdraw from, there is a thirty-day holding requirement to be able to do so.
This means that you'll have to wait a full month after opening your account to cash out on that free stock.
Don't forget to grab your free stock worth up to $200 from Robinhood today!