Webull is an online commission-free stock and ETF trading platform.
Experts designed Webull for the active trader who is looking for a more dynamic user interface than most free platforms are offering. This platform has features specifically for traders such as technical indicators, research agency ratings, financial calendars and more.
Webull is putting so many bells and whistles on its app, it can be a little overwhelming if you are a complete beginner. Keep at it, and you will soon learn what to look for.
Despite the fact that there is so much information and data packed into this app, Webull still maintains an excellent user interface. The app itself has a great design and it is very easy to navigate.
That being said, before committing to this platform it is important to understand what stocks and ETFs are available to you. Let's dive in!
What Stocks Does Webull Offer?
Webull platforms support most of the U.S. equities, options, ADRs and ETFs listed on NASDAQ.
Some IPOs (Initial Public Offerings) are also available on Webull.
They offer the following cryptocurrencies: Bitcoin (BTC), Ethereum (ETH) and Litecoin (LTC). Access to more cryptocurrencies is in the works.
NOTE: As of this writing, crypto trading is available in every U.S. state except New York.
The platform currently offers Roth IRAs, Traditional IRAs, and Rollover IRAs, and according to its site, more IRAs are in the works.
However, bonds, mutual funds, pink sheets and penny stocks on the OTC markets are not supported. They also do not support futures/forex at this time.
Keep in mind that Webull also offers options trading and short selling.
What Is Options Trading?
An option is a contract between a buyer and a seller. It gives the buyer - the owner or holder of the option -  the right but not the obligation to buy or sell the given asset at a specific strike price before or on a specified date. Options can provide investors with more opportunities than traditional equity buy/sell strategies.
Options have the potential to deliver higher percentage returns, but on the flip side, higher losses. They are cost efficient with great leveraging power. An investor can obtain an option position similar to a stock position without actually trading the stocks themselves. However, there is with much more volatility risk. 
You can think of options as a popular way to hedge your positions.  But investors do not fully understand options trading, they may pose a high risk of loss.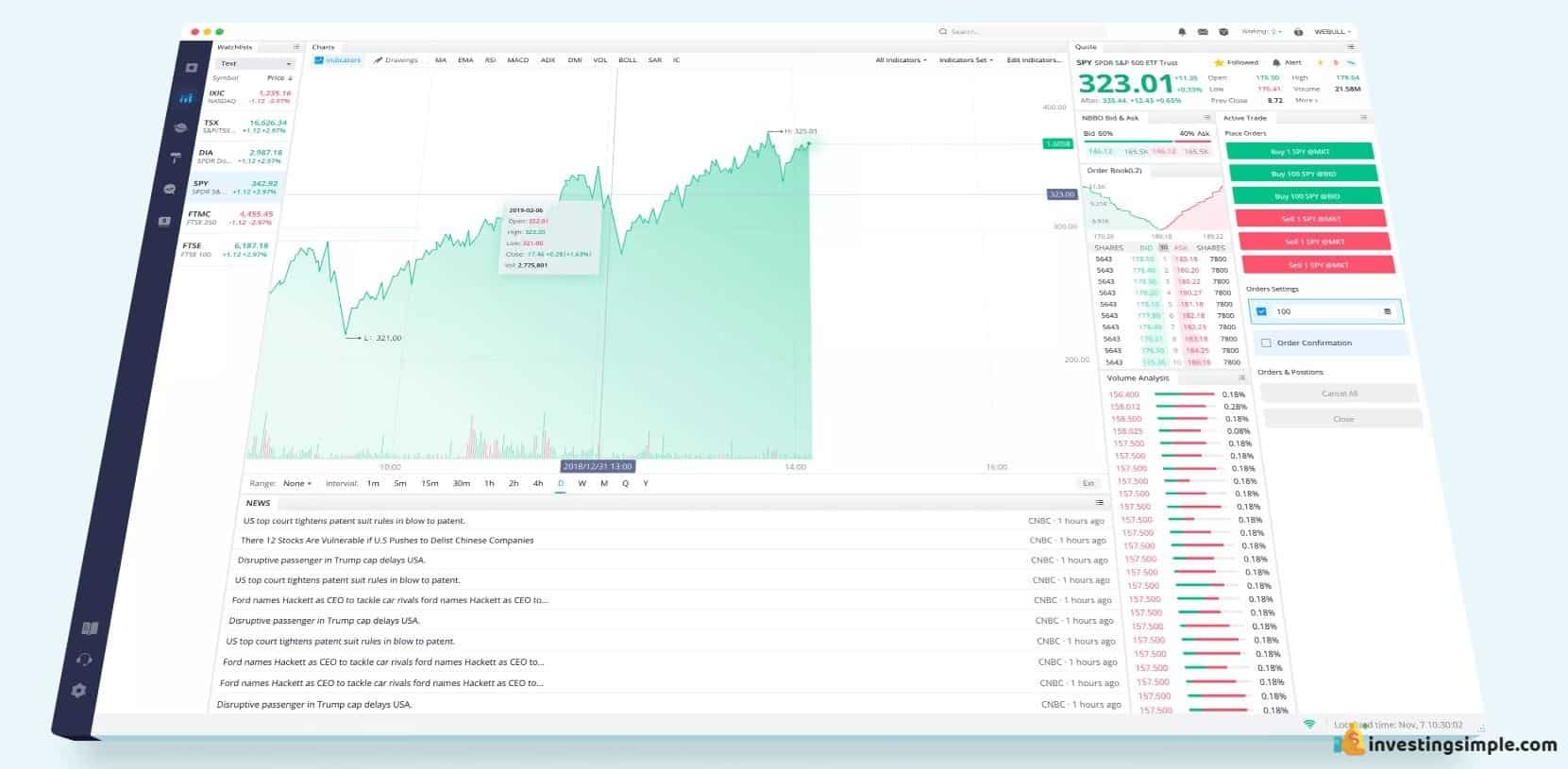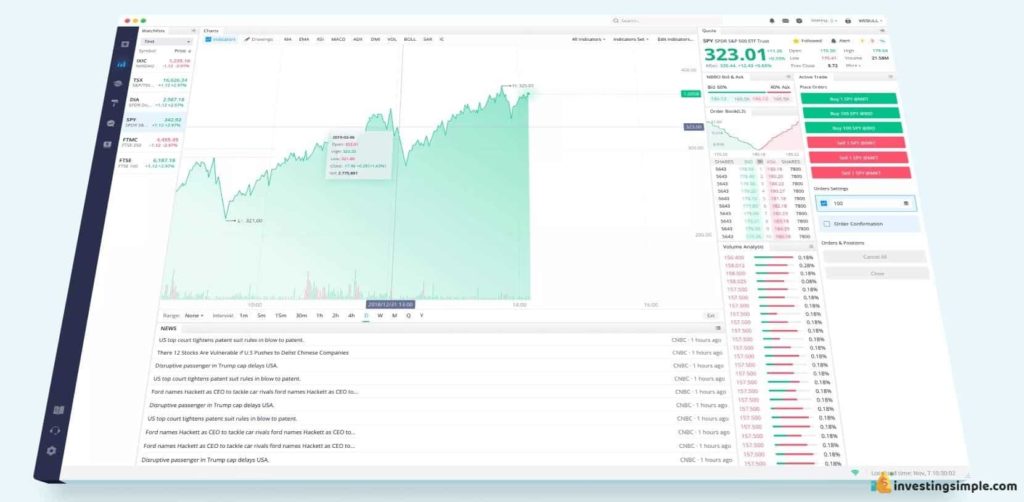 What Is Short Selling?
Short selling is when investors sell stocks they do not own.
Short sellers believe the price of the stock will fall, or are looking to hedge against potential price volatility in securities that they own. If the price of the stock drops, short sellers buy the stock at a lower price and make a profit.
Conclusion
Webull offers most of the most actively traded equities, options, ADRs and ETFs listed on NASDAQ.
Judging from its website, they are continuing to expand their list of financial products. Keep an eye out for new additions to this list.