Webull and TradeStation are two advanced trading platforms with great tools for today's investors to take advantage of.
Both offer commission-free trading and multiple account types as well as a wide array of research tools. However, they do have their own strengths and weaknesses and both platforms are not created equal.
In this article, we will be looking at the similarities and differences between these two brokerages.
TradeStation vs Webull: The Basics
Webull focuses primarily on newer investors and those that don't have a lot of capital at their disposal. With a $0 minimum and no fees for investors, this is an appealing option for those that are just getting started. Additionally, the research and data available sets them apart from many other free investing apps.
TradeStation was built with professional traders in mind and still carries those themes throughout the platform today. With an older and more feature-rich platform, newer traders may be overwhelmed on this platform.
Both platforms are tailored more towards active traders and provide in-depth stock charting resources. Longer-term investors will likely find a platform like M1 Finance to be a better fit for their needs.
In this article, we will break down the core features of Webull vs TradeStation to help you determine which is best for you.
Webull vs TradeStation: Summary
Webull is a newer mobile-first platform focused on short- and long-term investing
TradeStation is built for advanced traders and has been around since 1982
Both platforms have commission-free stock and ETF trading and both have a $0 account minimum
Webull and TradeStation feature retirement accounts for investing on a tax-advantaged basis
Both platforms allow for traders to buy and sell both options and cryptos
TradeStation offers an advanced account featuring discounts on fees and a $2,000 account minimum
Both offer a paper trading simulator
Webull offers new users 2 free stocks
TradeStation has a greater variety of assets and account types available
What Is Webull?
Webull is a commission-free trading app designed to put more power in the hands of small investors.
A lot of the other free investing apps out there were lacking when it came to research tools and features. Webull decided to create a trading app that was both easy to use and loaded with useful data and research tools.
Active traders will likely find all of the tools and resources they have been wishing for from apps like Robinhood for years are all included on the Webull platform.
Key Features
Commission-Free Trades
No minimums on any account paired with zero commissions on stocks, ETFs, options, or cryptos makes Webull an instant favorite.
As mentioned above, options are available on Webull with $0 commissions, $0 contract fees, and $0 assignment or exercise fees. This puts a whole lot of money back into the pockets of options traders.
While commission-free trading is standard at this point, there are still many brokers that still charge commissions on options. Webull is not one of them.
Retirement Account Options
Retirement accounts available with Webull are fairly standard but impactful. These options include traditional, Roth, or Rollover IRAs. Not only are these accounts an important key in building long-term wealth, but they also come with $0 account management fees from Webull.
Webull is one of the only commission-free trading apps out there that offers retirement accounts with no minimums. 
This is a significant plus for longer-term investors who want to avoid paying a significant amount of taxes on their investments. Through the use of these investment accounts, it's possible to save hundreds of thousands of dollars over the course of your life, but you'll need to make sure you're following all of the rules that these types of accounts impose.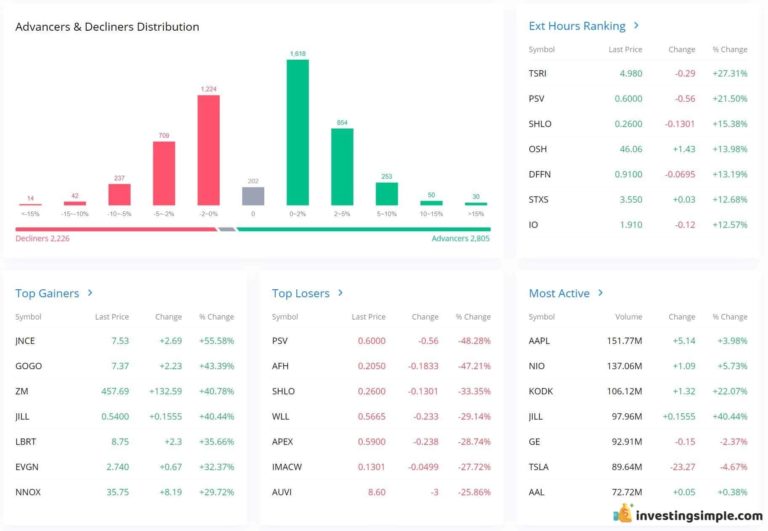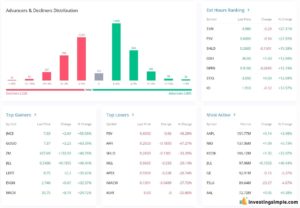 Paper Trading
When you sign up for paper trading, Webull gives you $1,000,000 to trade with.
These funds of course, are not real, but they mimic the market exactly so you can see what would have happened based on your decisions.
This is a particularly useful tool for traders that are new to Webull and want to get a feel for the platform without risking any of their hard-earned cash. Additionally, you can use this fake cash to try out your trading strategies to see if they are feasible before you put your money on the line.
Not only do you get to experience the thrills of investing, but Webull is also known to hold competitions to see who's who of trading. In 2019 it offered a first place prize of $500 to the winner of the event.
Data & Research Tools
Another area where Webull stands out against the rest is in the data and research that is available for all traders.
In just the app on your phone, you have access to a wide variety of advanced tools and data to help you make the best decisions. This is something that other brokerage accounts such as Robinhood have failed to do and it has cost them users.
However, a word to the wise, all this information can be a bit overwhelming. So do your research and make sure you are focusing on the most important data points without suffering from analysis paralysis.
Extended-Hours Trading
Webull offers all users on the platform free access to extended-hours trading. This means instead of being limited to the standard 9:30 am - 4:00 pm EST, investors can transact from 4:00 am - 8:00pm EST.
It's important to note that outside of standard market hours, there is typically increased volatility in the market because there are less buyers and sellers.
Webull Crypto
On the Webull platform, traders are able to buy and sell a number of cryptocurrencies. These include Bitcoin, Litecoin, Ethereum, and more.
All-in-all, it can be a good way for beginners to start buying cryptos. However, experienced crypto investors will likely find the platform limiting. This is because you are not able to transfer your crypto off of the Webull platform.
Because crypto is not covered under SIPC insurance, many crypto investors prefer to keep their coins on a hardware wallet. This increases the level of security and mitigates the risk of loss. As you own more crypto, this becomes more and more important.
With Webull Crypto, you are not able to transfer your count out of the platform or onto a hardware wallet. For this ability, you'll likely need to use a platform like Coinbase that specializes in crypto.
Free Stock Promotion
There is virtually always a free stock promotion happening on the Webull platform, however, it tends to change from month to month. As of writing this article, the current promotion Webull is offering is 2 free stocks for new users who sign up for an account and fund it with at least $100.
This is split between one free stock just for opening the account and another free stock when you fund with $100 or more. In total, this could end up as being worth over $1,800 in free stock or as little as $10-$20. The stocks are based on a lottery system so it's totally random what stocks you end up receiving.
For the most up-to-date offer, click on the button below and you'll see the current free stock promotion from Webull.
Webull Pros
Slick mobile app
Plentiful data and research
Stock screener and other tools for evaluating potential investments
Free extended hours trading
Paper trading platform to try before you buy
4 Free stocks when you sign up
Webull Cons
No fractional shares
The amount of data could be overwhelming to a beginner
Shorter track record
What Is TradeStation?

TradeStation is a trading platform built for high-volume and active traders. While not originally designed for retail investors, like you and me, TradeStation has since revamped their offering to attract a larger group of investors
With the 14 different account types offered by TradeStation, you'll be sure to find exactly what you're looking for.
This platform offers many different and diverse investing options from stocks and bonds, to futures and even cryptocurrency. Let's explore some of the more compelling offerings brought by TradeStation.
Key Features
TradeStation offers two main trading models for its investors; TS Go and TS Select.
The former, TS Go, is for the average retail investor who is not looking to invest thousands upon thousands at a time.
TS Select, on the other hand, comes with a hefty account minimum of $2,000 but in turn offers lower fees on equity and options trades while using the desktop version of the platform.
Tradable Securities
TradeStation allows investors to trade across many different securities. That's because this company was originally established for professional brokers and money managers.
These investment types include: Stocks, Bonds, Mutual funds, Exchange-traded funds (ETFs), Options, Futures, Cryptocurrencies. This is a wider range than what is offered on the Webull platform.
With both TS Go and TS Select, there are no commissions for trading stocks, ETFs, options or futures.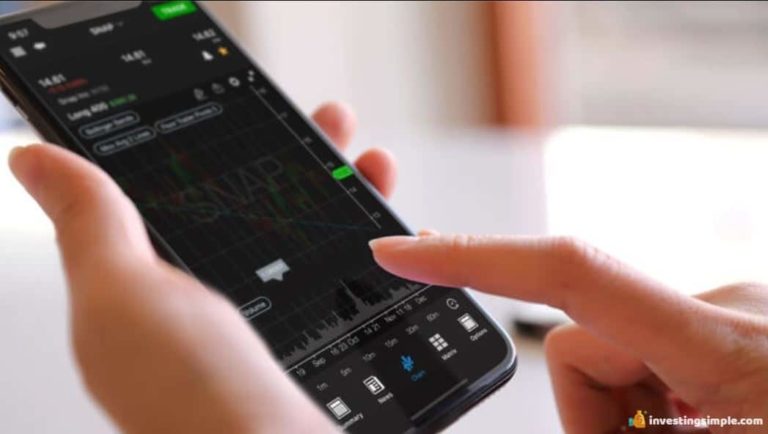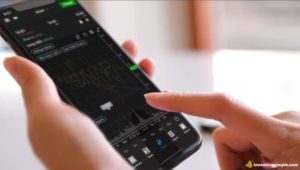 Account Options
Whether you are looking to beef up your retirement accounts, trade with additional capital, or set up an investment for your business, TradeStation has you covered.
Within individual and joint accounts, you can find options ranging from solely individual trading accounts to custodial accounts where you can manage the funds of a minor.
With TradeStation, you can open up a Traditional, Roth, SEP, or Simple IRA to keep those retirement funds flowing.
Entity accounts are set up to be available for all different forms of businesses. LLCs, Sole Proprietorships, Trusts, and Corporations are just a few.
Trading Platforms
TradeStation offers 3 dynamic modes of trading for its investors.
Desktop 10: Design and automate your custom trading strategies with market-scanning tools, fully customizable charting, fast and reliable trade execution, and advanced order management.
Web Trading: Access your account anywhere you have internet access to stay in the loop with your investments and get ahead from work, home, or travel.
Mobile Apps: Available with Apple and Google app stores, TradeStation's highly rated applications ensure that even on the go you can take advantage of great opportunities.
Associated Fees
No one likes paying fees. Especially when they are higher than the average alternative investment fund.
TradeStation has some random fees like a $35 annual IRA account fee and a $50 IRA account termination fee.
In addition, if your account goes inactive or if you want to transfer your funds, you'll be charged $50 and $125, respectively.
There are a collection of other fees you may face from Tradestation so you'll want to be careful when using the platform in order to avoid any extra fees you weren't expecting.
TradeStation Pros
Multiple account options (individual, retirement, business, etc.)
Wide range of tradeable securities (Stocks, Bonds, Mutual funds, Exchange-traded funds (ETFs), Options, Futures, Cryptocurrencies)
No commissions for trading stocks, ETFs, options, or futures
Advanced tools designed for institutional investors
TradeStation Cons
Some miscellaneous fees throughout may add up
High account minimum for TS Select
Complex platform for beginner investors
Webull vs TradeStation: Final Verdict
While both brokers are tailored towards short-term traders, their offerings differ significantly.
Webull is very much geared toward retail or non-professional investors. It is a more accessible platform for traders of all experience levels.
TradeStation, as you might have picked up on, is built for a more sophisticated investor with years of experience. If you're coming in as a complete beginner, you're likely going to feel some level of information overload.
Both apps offer research and data but it all comes down to the complexity of the moves you are trying to make. If you are a more casual investor, you might find that Webull is simpler and easier to navigate. If you are looking to make sophisticated trades or open a less common account type, you may find TradeStation is better suited for you.
The best part is both are free to use so give them both a try today to see which platform helps you reach your financial goals!
Best Free Stock Promotions
Keep Reading: