For many, investing can be a scary feat. So, it is no surprise that investors are skeptical whenever a brokerage account, like Robinhood or Webull, asks for their Social Security Number (SSN). Safeguarding your cash is critically important, which is why you shouldn't willingly give this information to just anyone.
It's important to know why Webull asks for your SSN and why they even have the right to do so. First, let's jump into the Webull platform and learn a little more about the brokerage.
What Is Webull?
Webull is a fast-growing brokerage platform that allows investors to trade in the stock market commission free. Not only can users trade stocks on Webull, but they can also invest in cryptocurrencies, options, and participate in short selling. These are just a few of the reasons that Webull is a great platform for intermediate or advanced traders.
In addition to an elevated amount of assets available on the platform, Webull also offers in depth technical analyses and educational trainings. Webull is determined to give investors the best experience possible with all the many tools at their disposal.
For our full Webull review, check out this article. 
But just why does Webull need my SSN? Let's dig in!
Why Does Webull Need Your SSN?
For starters, tax compliance is a big deal. We're talking massive. According to the IRS, they lose out on nearly half a trillion dollars from tax evasion each year. The IRS is going to do everything they can to make that number as low as possible. This is why brokers are required to report back trading information to the IRS to verify an investor's capital gains and losses.
However, it's not just about getting the most out of consumers. There are some other, more practical reasons why brokerages need your SSN.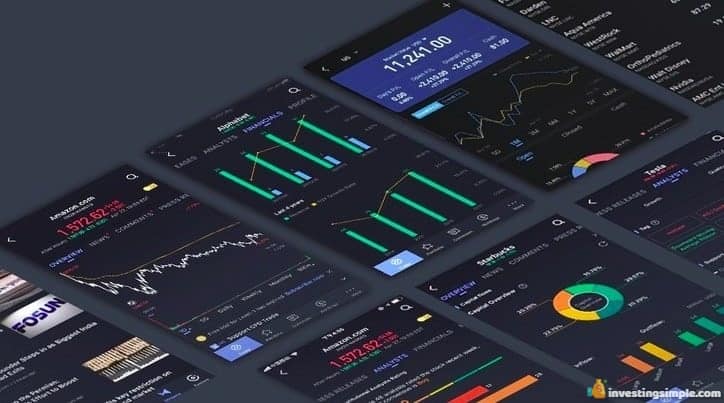 Suitability
Brokers each have the fiduciary responsibility to provide accurate and relevant advice to their clients. If a brokerage account such as Webull or Robinhood offers advice, they need to make sure it's tailored to their clients. Gathering information by using a client's SSN is just one way they can get the most accurate financial picture of a client. Brokers must understand income, net worth, and debt amounts in order to provide the best advice.
Without your SSN, it can be impossible for brokers to verify this information.
Record Keeping
The Securities and Exchange Commission (SEC) requires vigorous and detailed record keeping on each individual trader. This information is used to keep the SEC apprised of updates to an investor's life. Changes in net worth, account investment objectives, and a client's name need to be reported to the SEC for compliance.
Terrorism and Money Laundering
To ensure that companies are not funding or assisting terrorists or criminals, brokerages are required to report back SSNs. These SSNs are then checked against various lists of known or suspected terrorists. SSNs are also used to track money laundering or other white-collar crimes. So, if you don't like that you have to give up your SSN before investing, just know that you are helping to fight crime. It helps you sleep better at night.
Why Does Webull Need Your SSN: Final Thoughts
So, just why does Webull need your SSN? In order to ensure tax compliance and suitability, maintain records and watch for potential criminals. Rest assured that these financial institutions have strict regulations and protocols to make sure they are abiding by proper and correct usage of your personal information.
If you still have questions or are uneasy on the topic, feel free to check out this post by the SEC.
Best Free Stock Promotions