Saving for retirement is easier today than ever. In fact, hundreds of platforms have been created with that exact purpose in mind.
An IRA and a 401(k) are traditionally the most common tools used to save for retirement. Some are offered by employers and others are managed by individuals themselves. These investment vehicles allow individuals to invest in stocks and bonds with varying tax benefits.
But what if you want to invest in something other than stocks and bonds in a retirement account? Perhaps an asset such as real estate or cryptocurrency?
Unfortunately, most retirement accounts are limited to stocks and bonds. However, there is an alternative.
Rocket Dollar was founded in 2018 with the mission to offer investors the ability to invest in other asset classes in their retirement accounts. So, is Rocket Dollar for you? In this article, we provide a complete Rocket Dollar review and highlight the assets you can invest in and other relevant information.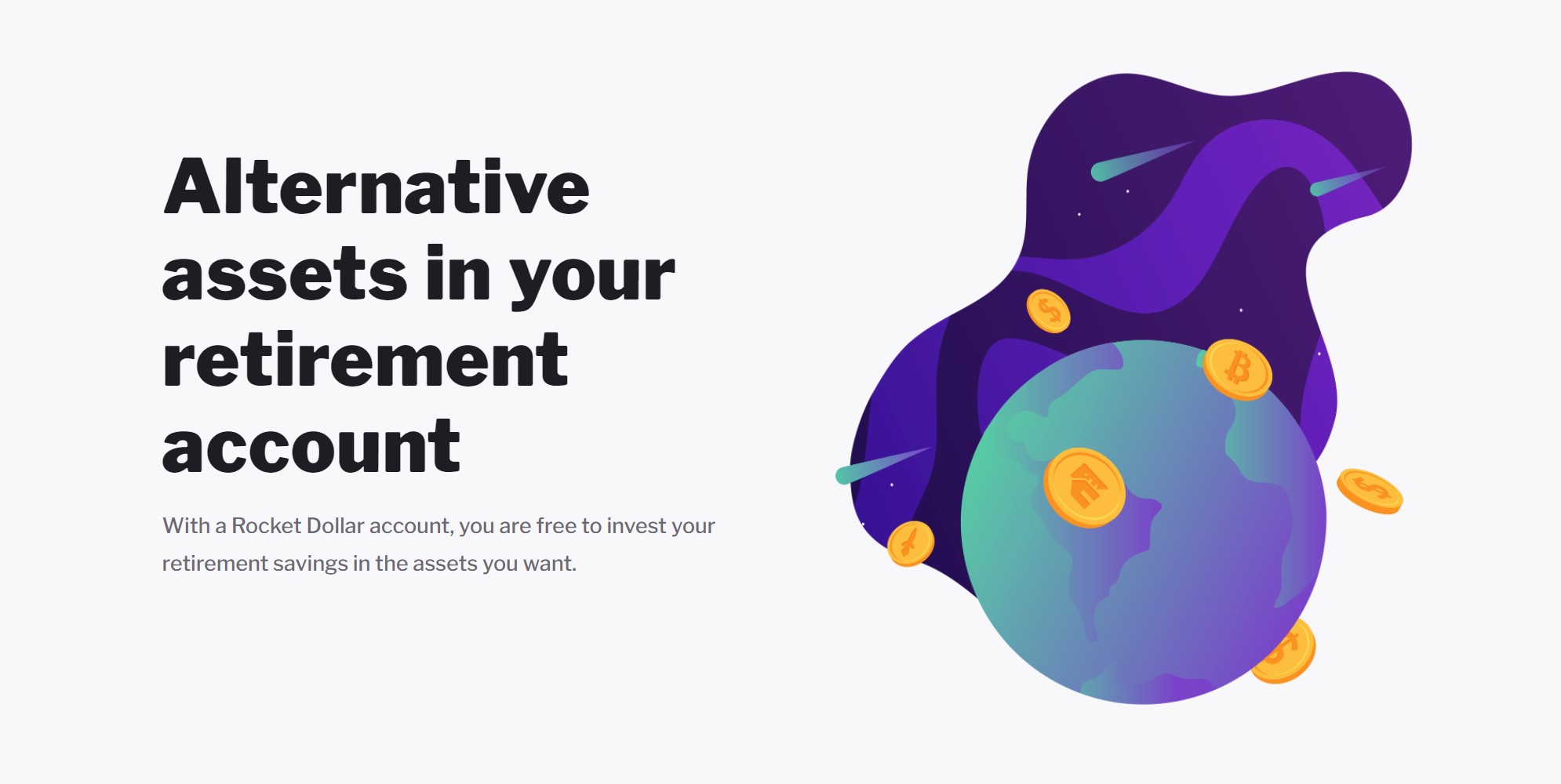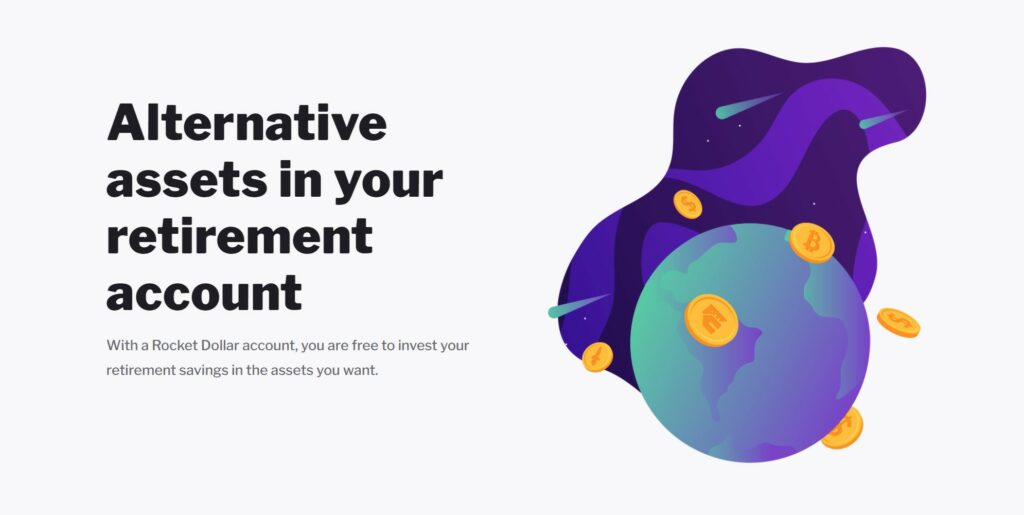 Rocket Dollar Review: Highlights
Investors can choose to invest in an Self-Directed IRA or a Solo 401(k)
Account holders can invest in real estate, cryptocurrency, small business, and more
Simple 10 minute signup
Accounts can be opened with initial deposit, roll over, or transfer
In-Kind transfers not currently available
Accounts offered starting at $15 a month with a $360 one-time setup fee
Rocket Dollar Summary
Asset Classes Offered

Fees

Customer Support

Signup Process
Summary
Rocket Dollar was founded in 2018 and was created to give investors an opportunity to invest how they wanted.
Retirement accounts are a great way to prepare for the future, but they are typically limited to stocks, bonds, ETFs, and mutual funds. With Rocket Dollar, you can participate in a self-directed retirement account and access many alternative asset classes.
From cryptocurrency to a herd of cattle, you can invest in a much more flexible way.
Creating an account with Rocket Dollar takes about ten minutes in their complete online platform. Accounts start at $15 per month with a $360 one-time payment.
Pros
Access to plethora of asset classes
Great customer support
Cons
High initial setup fee
No in-kind transfers
What is Rocket Dollar?
Rocket Dollar is a financial services company that was founded in 2018 in Austin Texas. The company was created in order to offer investors an ability to invest for retirement in any way they see fit.
We believe that people should not be limited in their investment options as they work towards the retirement they envision for themselves. We're here to make it safe, simple, and fast for people to take control of their retirement savings.
Typically, saving for retirement includes a 401(k) or an IRA with stocks and bonds. While stocks and bonds are great assets to own, there are other assets that are also highly lucrative. Rocket Dollar strives to offer flexibility for retirement accounts. They accomplish this through the use of a self-directed retirement account.
What is a Self-Directed Retirement Account?
A self-directed retirement plan is one that an individual has more control over. The difference between a self-directed and regular retirement account all comes down to the types of investments available.
Most retirement accounts are limited to stocks, bonds, ETFs, and mutual funds. With a self-directed plan however, individuals can access alternative investments such as real estate.
These plans are not for everyone though. A self-directed IRA or 401(k) is typically best suited for investors who have a deep understanding of different asset classes and want to manage the account on their own. (These types of accounts are still managed by a custodian, but the investor has more flexibility in the assets that he/she chooses.)
Account Types
At Rocket Dollar, investors can choose to invest in one of 4 self-directed accounts:
Traditional IRA: Investments are made on a tax deferred basis. Contributions are made with pre-tax dollars. Withdrawals incur taxes.
Roth IRA: Contributions are made with post-tax dollars and experience tax free withdrawals.
SEP IRA: Retirement account for small business owners, and contributions are made by employers.
Solo 401(k): Retirement account for small business owners, and contributions can be made by individuals or employers
Each of the accounts can be funded with an initial deposit, transfer, or a rollover from another retirement account.
Rocket Dollar does not currently support in-kind transfers.
Each of the account types comes with an online dashboard. This dashboard highlights account performance as well as houses important documents you may need.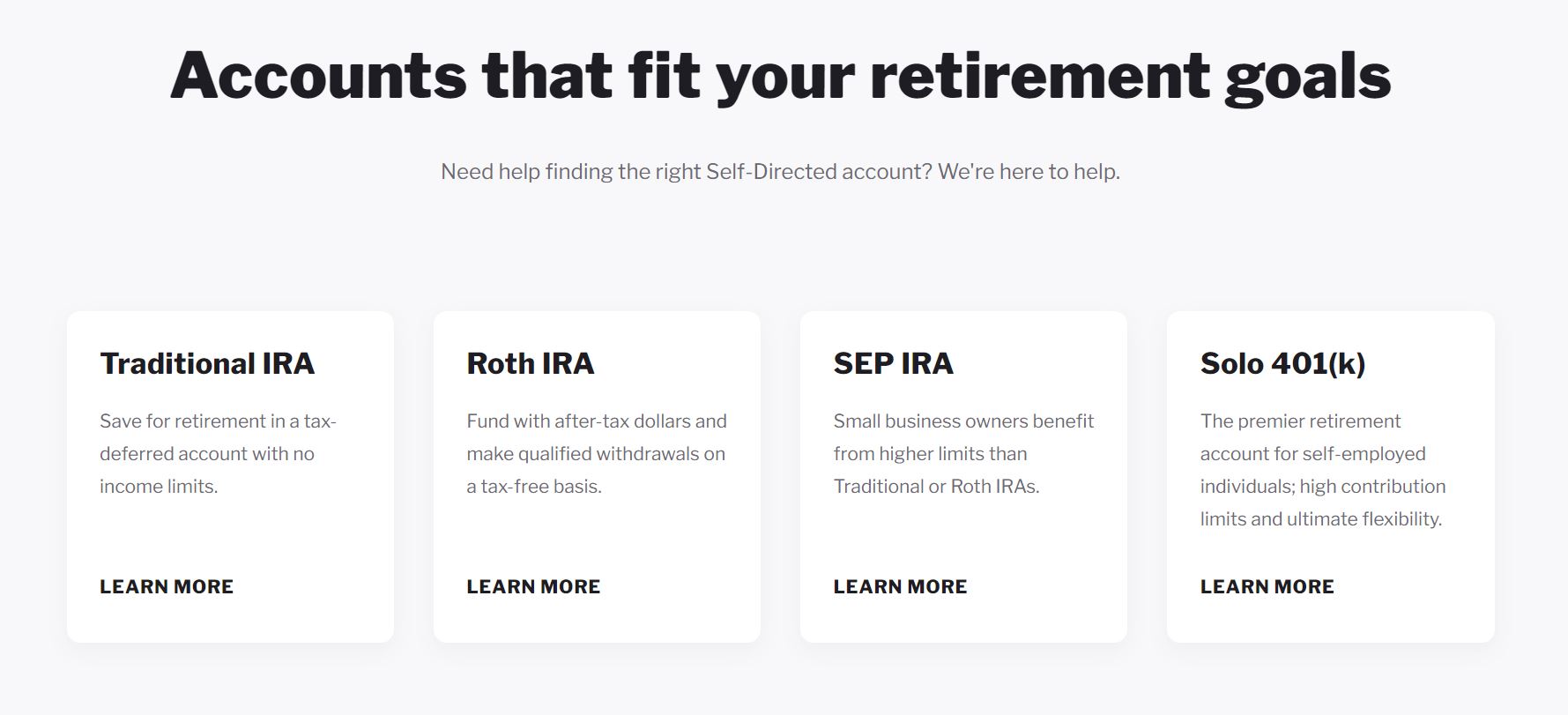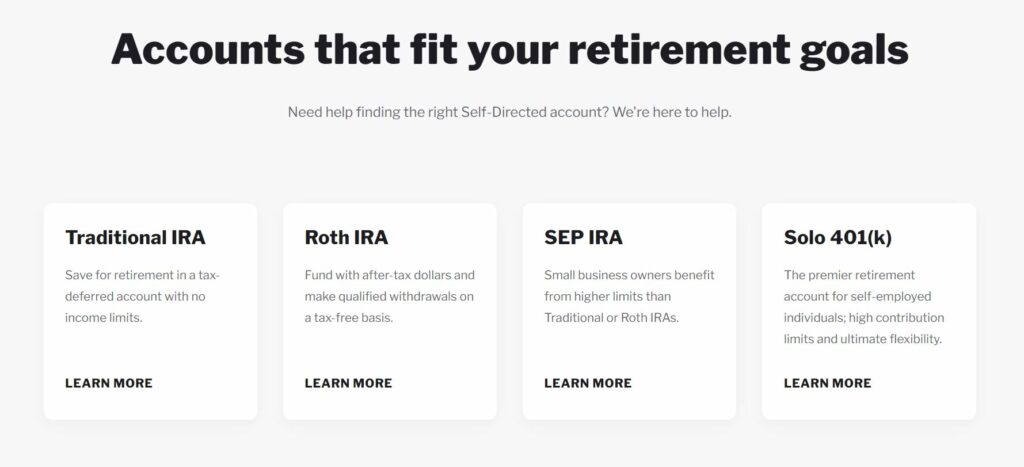 What Assets Can I Invest in?
Rocket Dollar believes that individuals should be able to invest how they want to. Therefore, they offer a plethora of investment options for a retirement account.
These options include:
Stocks and Bonds
Real Estate
Cryptocurrency
Peer to Peer lending
Private Equity
Small Businesses and Startups
Conventional Loans
Equity Crowdfunding
Precious Metals
International Investments
Live stock
Like other retirement accounts, a self-directed account can still build a foundation on or simply include stocks and bonds. In addition to stocks and bonds, self-directed accounts with Rocket Dollar can include a multitude of other accounts. From owning a herd of cattle to cryptocurrency, these retirement accounts are heavily versatile.
What are the Fees?
Rocket Dollar has two plans to choose from:
Core: $15 per month plus a $360 one-time setup fee
Gold: $30 per month plus a $600 one-time setup fee
The Core account features no account minimums, online document storage, investment dashboard, access to customer support, and Fair Market Value reporting on Form 5498 (IRA only).
The Gold account has all the Core features with a few extra benefits:
Expedited service and transfers
Four free wire transfer per year
Physical Rocket Dollar Account Debit Card
Custom-named LLC (IRA only)
Priority support
Roth IRA conversion assistance & tax filing for 1099-R
Tax Filing for Solo 401(k) Form 5500
In addition to the monthly fees, there are a few other common bank fees that could be encountered. When you open an account with Rocket Dollar, they create a bank account on your behalf at their partner bank Solera National Bank. The common fees include: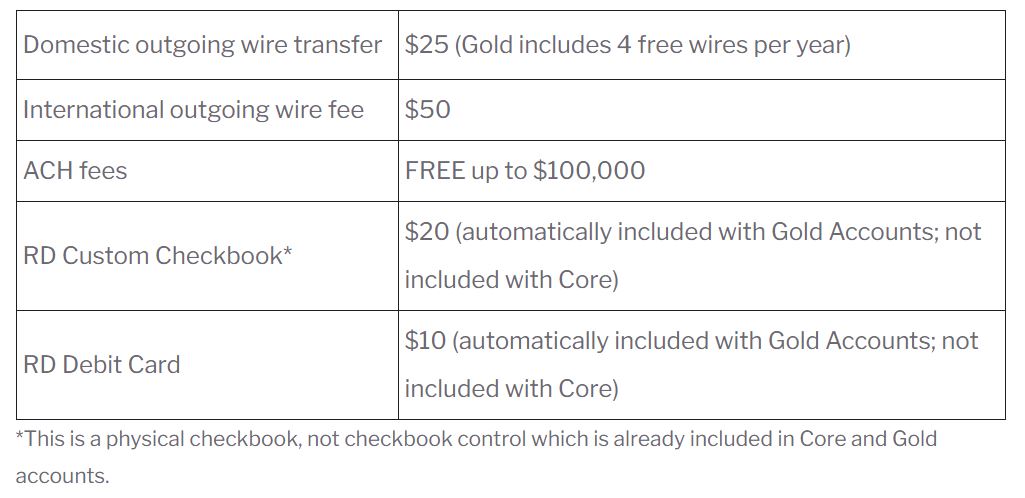 Other Features
In addition to self-directed retirement accounts, Rocket Dollar also has a few other features that add value.
First, they offer both members and non-members access to their blog and knowledge base. Their blog is full of information about retirement and case studies regarding retirement investments. Their knowledge base contains FAQs about their services as well as more general questions about retirement accounts. Rocket Dollar even offers a free ebook all about self-directed retirement accounts.
Second, the company offers free access to a number of webinars with more information to help you prepare for your retirement.
Third, with any more specific questions, they offer customer support. Members can access customer support simply by logging in. For questions about new accounts or the company in general, Rocket Dollar offers both a customer support phone number and email.
Rocket Dollar Review: Final Thoughts
Saving for retirement is critically important to your future! Luckily, it's easier today than ever before. There are hundreds of companies that can help you get started. However, if you are looking to invest in alternative assets like real estate or cryptocurrency, then you are limited.
Most retirement accounts are limited to stocks, bonds, ETFs, and mutual funds. With Rocket Dollar, investors have access to many other asset classes such as peer to peer lending and crowdfunding. This is made possible through self-directed IRAs and solo 401(k)s.
Rocket Dollar offers members a number of benefits such as excellent customer support, education, and necessary tax documents.
Getting started with Rocket Dollar is fairly simple and can be done in as little as 10 minutes. After signing up, and after making an initial deposit or transfer, you will be ready to start making your investment choices.
Best Free Stock Promotion