As investors, we have a number of choices as to the types of investments we use in our portfolios. These decisions are often shaped by our beliefs about the world and about ourselves.
One choice for all stock market investors is choosing between investing directly in shares of individual stocks or using index funds. The latter can take the shape of either index mutual funds or index ETFs.
Here are some factors to consider in making your decision and evaluating whether to compose your portfolio of individual stocks, index funds, or some combination of both. 
Index Funds vs Stocks
Investors have many options when it comes to investing their hard-earned cash. As index funds rise in popularity, investors should understand the differences between individual stocks vs funds.
Investment diversification, risk, and time horizon can play a factor in your decision between the two investment strategies. Though many investors believe in using both types of strategies in tandem.
Most investors will have a strong opinion one way or the other, but it's important to come to this discussion with an open mind and understand the pros and cons of index funds vs. individual stocks.
Index Funds
Index funds offer investors one-stop exposure to all of the stocks contained in the index tracked by the index fund, whether it is an index mutual fund or an index ETF. This allows investors to benefit from investing in this particular market index, and others via other index funds, often with a relatively small investment. 
Investing in an ETF can generally be done by purchasing as few as a single share. Some index mutual funds have a minimum dollar investment, but others don't. For example, the index funds offered by Charles Schwab have no minimum initial investment. On the other hand, Vanguard funds do carry a minimum initial investment requirement.
If you are contributing to your company's 401(k) plan, you can generally invest all or a portion of your periodic contributions to an index fund, if the plan offers one, with no minimum as well. 
Index Fund Portfolio Example
Using index funds, its relatively easy for an investor to build a well-diversified portfolio with just a few funds. For example, a three fund portfolio might look like this: 
A total stock market index fund that covers the entire U.S. stock market such as the Vanguard Total Stock Index or the Schwab Total Stock Market Index. Both follow indexes that are proxies for the total U.S. stock market.
A total foreign stock market index. A number of fund issuers offer funds that track an index that replicates the entire non-U.S. stock market.
An index fund that tracks the aggregate U.S. bond market, again there are several alternatives in purchasing this type of fund. 
This is a relatively easy portfolio to build and maintain. For those who want to build in some additional asset classes to target their portfolio in a specific way, this can easily be done using this type of approach. Using index funds in this fashion can also be a low cost way to invest. 
Where Can You Buy Index Funds?
As index funds become more accessible to everyday investors, there are a variety of platforms that offer investments in index funds. Here are some to name a few.

Betterment - Invest using pre-built portfolios of index funds. Investors will be offered portfolios constructed by Betterment's investment management team. Fees start at 0.25% and there is no minimum investment. Betterment is a true robo-advisor, meaning that you can tell them a bit about yourself and your goals and let their system choose all the investments.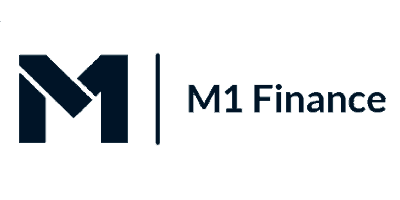 M1 Finance - Invest in ETFs or individual stocks yourself. The M1 platform is more of a DIY option, you will pick your investments and add them to your custom portfolio. M1 Finance also offers pre-built portfolios constructed by their investment team. The minimum investment starts at $100 and there are $0 in fees.
Individual Stocks
Investing in shares of individual stocks involves purchasing shares of each company that you wish to invest in.
This is typically done via a brokerage account and there is usually a commission, or some type of transaction fee involved with both buying and selling shares. At this point, most popular discount brokers and popular investing apps offer commission-free trades in order to attract and retain clients.
Generally, you will need to buy whole shares, though there are some apps that allow small investors to purchase fractional shares on their platform. 
Some publicly traded companies will use company shares as part of their 401(k) matching. Some will also offer certain employees stock-based compensation programs or the ability to purchase company shares at a discount. 
One advantage of investing in individual stocks is that if you pick the right stock at the right time you can earn substantial profits.
The flip side of this is that you have the potential to choose wrong and potentially lose everything if the company you invest in goes belly up.
Example: Apple Stock
A hypothetical investor who invested $10,000 in Apple stock on December 31, 1980 would have seen their investment grow to a value of just under $6.6 million as of May 31, 2020 according to data from Morningstar. This equates to an average annual return of 17.9% over this period.
There are certainly other stocks that have rewarded investors handsomely. 
However, when investing in individual stocks, it's important that you have a strong investment philosophy that you can stick with. Arguably the best investor of our time, Warren Buffet's investing strategy is one that other investors would do well to learn from.
Having a strong strategy and guiding principles will help to prevent from making costly mistakes when choosing individual stocks to invest in.
Best Free Stock Promotions
Taxes On Individual Stocks
Using individual stocks can provide you with more control over taxes for investors using a taxable account.
With individual stocks, you generally know the timing of any dividend payments during the year. Additionally, you are not subject to receiving taxable distributions from index funds for capital gains or dividends over which you have no control.
You decide when to sell the shares so you are in control of the timing of any capital gains or losses. 
With index funds, on the other hand, there are some tax consequences that are out of your control, and come tax time you may find some unexpected consequences.
Additionally, with that increased control of when taxable events will happen, you have the ability to decide whether your gains will be short-term or long-term. When you hold an investment for over a year before selling, it is considered a long-term capital gain. Long-term capital gains are taxed at a significantly lower rate than short-term capital gains.
Holding Fees For Individual Stocks
Although the fees and expenses associated with index funds are relatively low compared with actively managed funds, there are still ongoing expenses. Individual stocks have none of these types of expenses. 
When you buy the stock, you own the stock, and there are no trailing fees that you'll have to pay while you own it.
Diversification With Stocks
Investing in individual stocks can have its disadvantages as well. With an index fund, you are investing in the pool of stocks that comprises the underlying index that the fund tracks. While the fund is not diversified in terms of the asset class it falls under, it is diversified in terms of it holding a number of stocks. 
If one company in the index runs into financial difficulties that causes its share price to drop, this might have some impact on the fund's performance. On the other hand, if you invest in an individual stock and the shares plummet in value you are fully exposed to the impact of this decline. 
At the same time, you could build a portfolio of individual stocks in an effort to diversify your portfolio and reduce your overall risk. This will likely require you to have significantly more money to invest and more time in order to research each potential investment before deciding whether to make it.
One of the big draws for index funds is that you can get exposure to hundreds of companies for under $100. Even with the ability to purchase fractional shares of individual stocks, it's difficult to build such a wide-ranging portfolio with little capital.
Analyzing Stocks
Being a successful investor in individual stocks takes research and an understanding of stock analysis. Ask yourself if you have the skills and the discipline needed to be an effective investor in individual stocks. 
For starters, you can read through our guide on how to value a stock using fundamental analysis. This will provide an introductory framework for the factors that play into the value of an individual stock.
If you are looking for a stock analysis and research platform, Stock Rover provides an excellent resource. You can create stock screeners, build portfolios, and value a stock using specific metrics on the Stock Rover platform.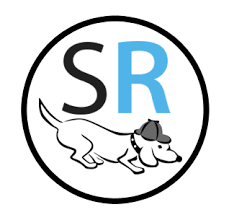 Where Can You Buy Individual Stocks?
In the old days, you would need a stockbroker to place your trades for individual stocks. Nowadays with technology and the internet, trading using an online broker has become seamless. There are dozens of investing apps that allow for beginner investors to get started, these are 3 of our favorite free options.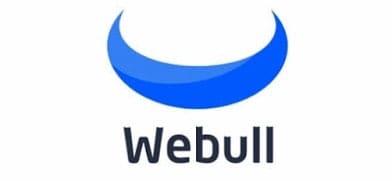 Webull - Trade stocks, ETFs and options for free. There are no trading fees and $0 account minimums to use Webull. Additionally, Webull offers new users a free stock when they sign up!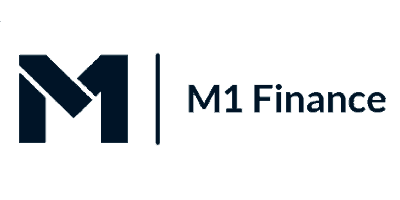 M1 Finance - Trade stocks and ETFs for free using fractional share portfolios or prebuilt portfolios provided by M1. At a $100 minimum ($500 for retirement accounts) you can begin using M1 Finance for free.

Robinhood - Trade stocks, ETFs, crypto and options commission-free with no minimums. This is the most beginner-friendly stock trading app.
Index Funds Vs Stocks: Which Is Better?
Both individual stocks and index funds have their relative advantages and disadvantages. The answer as to which is the better option for you or any investor is that it depends on your situation, your goals and the type of investor that you are.   
This doesn't have to be an either/or decision. It can make sense to use both index funds and individual stocks as part of your investment portfolio. 
If you have an IRA account, such as a Roth IRA, a taxable brokerage account, or both, it can make sense to use both index funds and individual stocks to build a diversified portfolio. For example, you might use several index funds to build the core of your portfolio. This can be done as easily as using an example like the three fund version illustrated above. 
You can certainly add additional index funds focusing on different asset classes to round out your portfolio. Using this as your core ensures that you have a diversified core, from there you can branch out so to speak with individual stocks that interest you and that you feel can add depth to your portfolio.
In the end, building your investment portfolio is a culmination of many different decisions. Index funds vs. stocks is only one of many of those decisions. To ensure that your portfolio truly aligns with your goals and is going to be able to take you there, it's generally a good idea to chat with a CFP® or other financial professional.
Keep Reading: