*Investing Simple is affiliated with Fundrise and we may earn commissions if you click on a Fundrise link*
When we normally provide comparison articles, it's between two products or services that are roughly equivalent. AcreTrader vs Fundrise is an entirely different situation. They're similar in that each is a real estate crowdfunding platform. But while Fundrise invests in various types of commercial real estate, AcreTrader investments involve only farmland.
To many investors, Fundrise – with its emphasis on commercial real estate – seems like the more exciting opportunity. After all, commercial real estate has always attracted investment dollars from wealthy individuals and institutional investors. It's the stuff big, cutting edge cities are made of. Farmland, the other hand, can seem a bit – well – boring.
While there's no doubt farmland is the less dynamic of the two types of real estate, the returns can be just as high, and even more predictable. After all, while most asset classes – including commercial real estate – experience booms and busts, farmland is more steady. This owes to the fact that it produces the single most important human commodity, food. In some ways, this makes farmland the most uncorrelated asset class of all, often performing well even when the stock market is in a steep decline.
So, let's look at AcreTrader and Fundrise side-by-side, to help you choose which may be the better crowdfunding platform for adding real estate to your portfolio.
About AcreTrader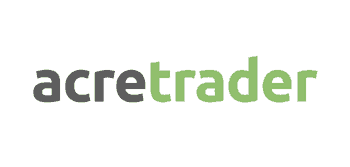 AcreTrader was launched in 2017 by a group of individuals who already had extensive experience with investing in farmland. Like Fundrise, it's a real estate crowdfunding platform, but one with a very specialized niche – productive farmland.
It enables individuals with no background in the space to invest in shares of active farms with a relatively small amount of money. At the same time, the investment capital provided by those investors provides farmers with the ability to acquire capital to run their businesses.
As an investor, you'll have an equity stake in the actual farmland. The farm is leased out to an individual farmer who runs the operation. Income will be derived from annual rents and any capital appreciation realized upon sale of the land itself.
Unlike Fundrise, AcreTrader does require participants to qualify as accredited investors. To qualify, you'll need either an annual income of at least $200,000 (or $300,000 jointly with your spouse) in the most recent two years, plus a reasonable expectation of the same income level in the current year, or a minimum net worth of at least $1 million, not including the value of your principal residence.
Based in Fayetteville, Arkansas, Acretrader has a Better Business Bureau rating of A+, the highest rating the agency issues based on a scale of A+ to F.
About Fundrise

Based in Washington, DC, Fundrise was launched in 2012, making it one of the earliest real estate crowdfunding platforms. The company manages more than $1 billion in equity on behalf of more than 170,000 participating investors. That investment is spread across more than $4 billion worth of real estate nationwide.
The company is making commercial real estate investing available to investors at all levels. That includes non-accredited investors, who can begin investing with as little as $10.
Fundrise also offers five different plan levels, to accommodate investors with various risk appetites and portfolios.
The company has a Better Business Bureau rating of A, the second highest on a scale of A+ to F.
AcreTrader vs Fundrise – The Basics
Investments Offered
AcreTrader and Fundrise differ quite a bit in the types of offerings investors choose from. Let's review each company's options in detail.
AcreTrader
Unlike some real estate crowdfunding platforms, AcreTrader does not offer investments in funds for REITs. Instead, investors will choose among individual farm tracts. Each is a standalone investment, in which you will purchase a share of the LLC that owns the land. (Farmland is rented out to farmers/operators who manage the farm and its production, which is a common practice with American farming.)
Shares in each LLC are divided into equivalence of 1/10 of an acre. By buying 10 shares, you'll own1 acre of the land, as well as the associated dividends and capital appreciation earned upon sale.
Each LLC disperses annual income to investors that typically ranges between 3% and 5% of your investment. Cash dividends are paid out every December.
Because farmland has a relatively slow turnover, investments will be offered only when available. Unlike some real estate crowdfunding platforms, you'll be unlikely to find dozens of individual property deals to choose from. Minimum investments are determined by the individual property and can range from $10,000 to as much as $35,000. As well, net annual returns will vary based on the individual property.
Fundrise
Fundrise offers no fewer than five different investment plans, designed to suit investors at all levels.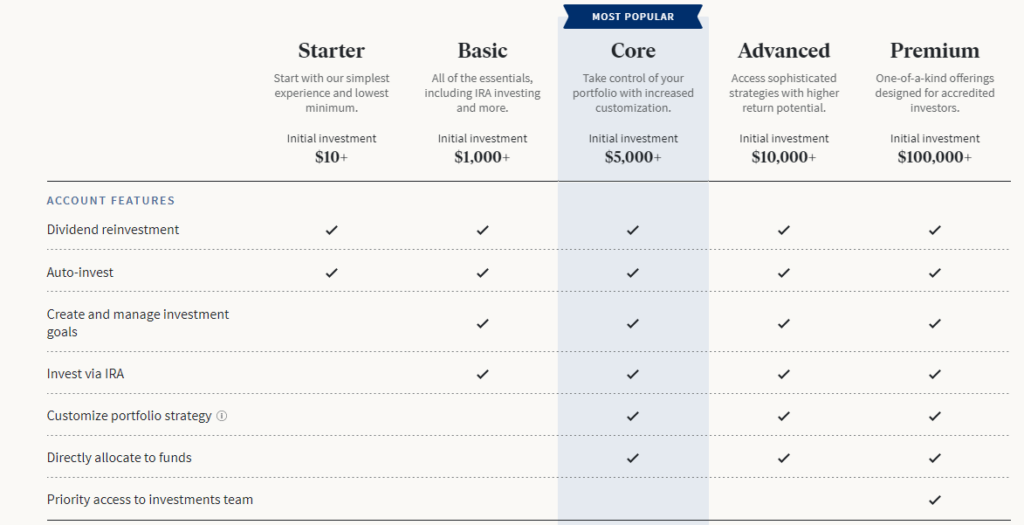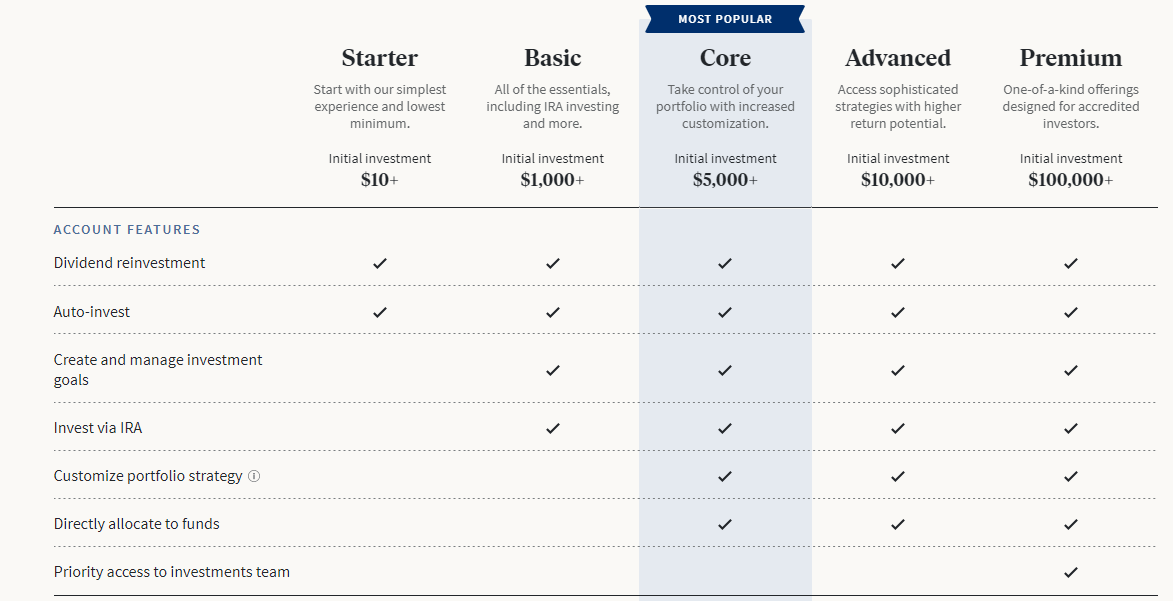 Starter. With the minimum initial investment of $10, this plan is a natural choice for small investors, and those new to real estate crowdfunding. You'll invest in Fundrise's registered investment funds, as well as have the ability to create and manage a limited number of investor goals. The plan allows for dividend reinvestment, and auto-invest of additional funds.
Like other plans offered by Fundrise, there's a 1% annual fee, broken down to 0.15% for the annual advisory fee, and up to 0.85% for the annual asset management fee.
Basic.  Basic offers all the features of the Starter plan, but also allows you to add an IRA option. The plan includes not only registered products (funds), but also offers access to the Fundrise IPO (which is purchasing shares in Rise Companies Corp., the corporate parent of Fundrise, before it goes public). The Basic plan requires a minimum initial investment of $1,000.
Core. Fundrise's most popular plan level, it includes all the features of the Starter and Basic plans. But it also enables you to create a customized portfolio strategy, and directly allocate funds within the portfolio. The minimum initial investment required is $5,000.
Advanced. With a minimum initial investment of $10,000, the Advanced plan includes all features of the Core plan, but also gives you access to sophisticated strategies with higher potential returns. It does this by giving you access to non registered investment products, which includes eREITs. These are private funds built around specific investment objectives.
Advanced also gives investors access to Plus plans. This is an optional add-on that allows you to allocate a portion of your portfolio to more sophisticated real estate investments. Plus plans are held in eFunds invested in the development and rehabilitation of single family housing in high-demand urban infill locations and close-in suburbs.
Premium. This is the top-of-the-line plan offered by Fundrise. It includes all the features of the Advanced plan but is also designed for accredited investors. The minimum initial investment required is at least $100,000.
The plan provides access to private equity funds that specialize in very specific real estate deals. The funds are illiquid, with varying time horizons, and a higher-than-average risk/reward metric. These funds are available only for accredited investors.
Investment Methodology
AcreTrader
AcreTrader serves as an online marketplace where investors can choose to invest in a variety of potential farm offerings. With an average price for farmland of between $3,000 and $10,000 per acre, the minimum investment requirement of $10,000 to $25,000 may be the equivalent of between one and four acres of farmland. But rather than investing directly in the land itself, instead you'll have partial ownership in the LLC that holds legal title to the land.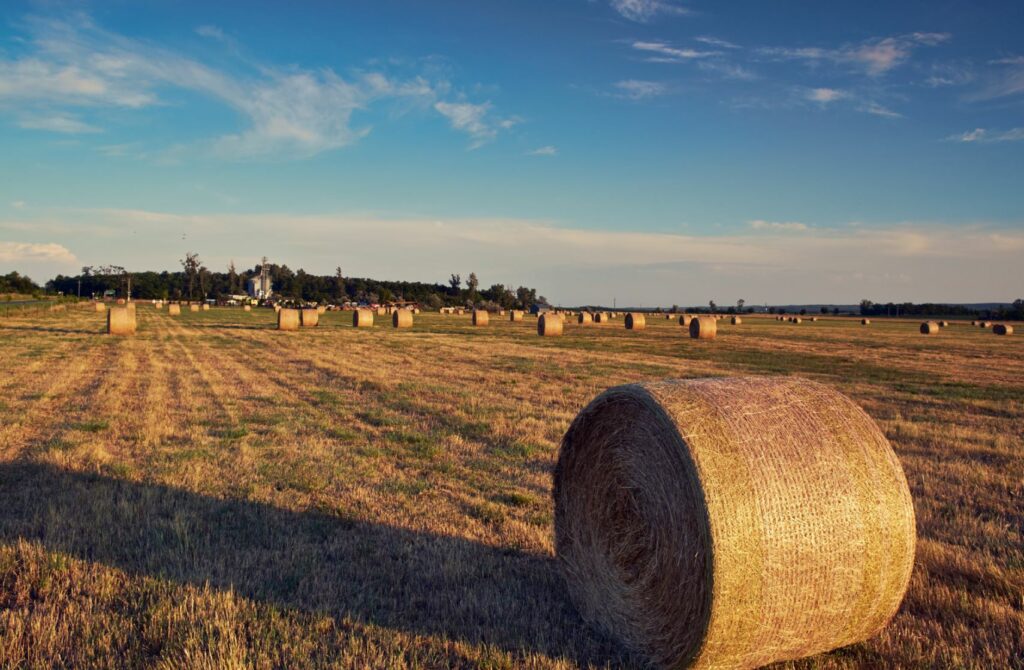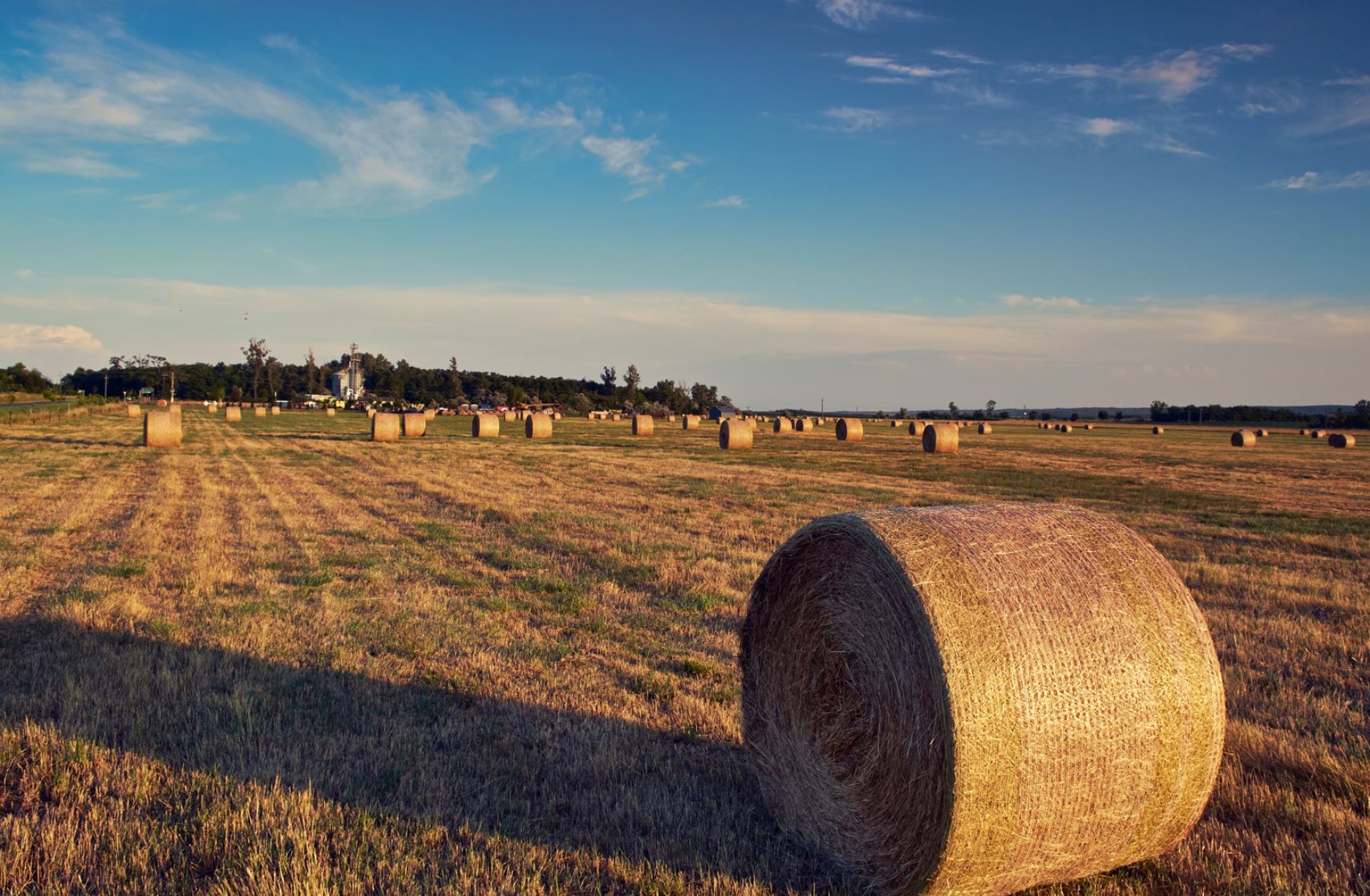 AcreTrader has a strict due diligence policy, accepting only about 1% to 5% of the farmland presented for investment purposes. Investors will fund their accounts in anticipation of the closing of farm investments. Only once the deal is closed will the funds be invested in the property. If the deal does not close for any reason, funds will be returned to investors.
Once farmland is acquired it's managed by both the company's staff and by several leading land management companies that AcreTrader regularly works with.
Early redemption option. Farmland is a long-term investment and may require tying up your money for as long as 20 years. AcreTrader is "currently exploring a secondary marketplace that would allow investors to sell their shares, pending an initial one-year lock-up period". However, no specific date has been set on the availability of that marketplace, nor is it certain it will ever happen.
In the meantime, interests may be sold to other investors in a private placement, subject to the terms of each investment.
Fundrise
Fundrise investments are offered in non-traded eREITs and eFunds. These are similar to mutual funds, except they hold real estate rather than stocks or bonds. As non-traded funds, they are not available to be traded on public exchanges, but only through Fundrise.
Most funds and REITs offer a combination of income (through quarterly dividend distributions) and long-term capital appreciation. But some funds place a greater emphasis on income, while others favor long-term appreciation. Generally speaking, income generating investments are lower risk than those that focus on capital appreciation, which are expected to provide higher returns.
Fundrise employs a value investing strategy ("value-add"). That involves acquiring assets at prices below their intrinsic value. The process provides rehabilitation of such properties to increase their resale value. Portfolios are specifically designed to be able to withstand prolonged periods of economic distress.
Unlike some other real estate crowdfunding platforms, Fundrise offers investments only through funds and REITs. There's no ability to invest in individual properties directly. Funds are invested primarily in large residential projects and office space in growing markets.
As noted previously, Fundrise does not require investors to be accredited, though investments requiring accredited status are offered through the Premium plan.
Early redemption option. Fundrise advises investments are intended to be held for at least five years to generate maximum return. But they do offer full or partial early withdrawal. Early redemptions are available on a quarterly basis, but subject to limitations. For example, Fundrise may be unable to provide redemptions during a market decline, when withdrawals exceed new funds being invested. Early withdrawals are subject to a 1% penalty if redeemed within five years of purchase. After five years, no penalty applies.
Pros & Cons
AcreTrader
Pros:
Offers an opportunity for investors to participate in one of the most profitable long-term real estate investments – farmland – even without any farm experience.
Though most investments have a net annual return in the 8% to 10% range, there are several with returns in double digits.
Farm investments are available on a nationwide basis, minimizing the risk of regional weather conditions.
Relatively low annual servicing fee of just 0.75%.
Available to non-US citizens as long as they are US residents.
Cons:
Requires accredited investor status, which will exclude small and most medium-size investors.
Minimum investment ranges from $10,000 to as much as $35,000, though this is unlikely to be a problem for accredited investors.
Illiquid investment with a holding period ranging from three years to 20 years. There is no early redemption option currently in place, though one is in the works.
High entry (2%) and exit (5%) fees.
As of the time of this writing, only one farm investment was available on the platform.
Fundrise
Pros:
Open to all investors, does not require accredited investor status.
Begin investing with as little as $10.
Simple, low fee structure.
High annual returns on higher risk investment options.
Quarterly redemption option available after the first 90 days.
Choose from one of five different plans, providing an investment alternative for every investor level.
Invest for income, growth, or a combination of both.
Dividend reinvestment plan offered.
Cons:
No control over investments held within a REIT or a fund.
Five-year recommended investment time horizon.
Quarterly redemption option, while offered, is not guaranteed.
Customer service is limited to email only, with a delay of up to two days.
AcreTrader vs Fundrise: Which is the Better Real Estate Crowdfunding Platform?
Both AcreTrader and Fundrise are excellent real estate crowdfunding platforms in their own respective niches. But for most investors, who are not accredited investors, Fundrise will be the default choice. While Fundrise can accommodate accredited investors, it's primarily designed for the non-accredited. It will provide you with an opportunity to invest a small amount of money – as little as $10 – in commercial real estate.
AcreTrader is for larger, more experienced investors. That's in large part because of the accredited investor requirement, but also because farmland is a completely different type of investment. First, it requires a long time horizon – as long as 20 years. Second, because it's less liquid than other types of real estate investments. Third, because there are certain risks associated with farmland investing that don't apply to commercial real estate. Those include weather disturbances, droughts, fire, global supply competition, and pest infestations.
But at the same time, profits from farmland investments can be even greater than with other types of commercial property. One big reason is global population growth. That will mean ever-increasing demand for food. But the second is inflation. As general price levels rise over time – and sometimes at an accelerated rate – food prices could increase, raising the value of farmland. That can make AcreTrader an excellent inflation hedge for your portfolio.
Which plan you choose, AcreTrader vs Fundrise, will depend on whether or not you're an accredited investor, as well as your own preference in real estate investing.