Beginner's Guide To Buying Your First House
Home is where you hang your hat. There's no place like home. Home sweet home. There are many sentimental sayings about the house where people live because it goes well beyond a roof and four exterior walls.
Owning a home is part of the American dream. It means you're ready to put down roots, to stake your claim, to be a bonafide grown-up for Pete's sake.
OK, so there are zillions of reasons people buy houses that are on a smaller scale. Maybe they want their own back yard. Or garage. Or they're tired of paying rent each month with nothing to show for it.
Whatever the reason, it's likely that some time in your 20s, you will ask the pivotal question.
Am I Ready To Buy My First House?
That answer will vary according to your emotional, mental and physical readiness. But one certainty that applies to everyone across the board is this: you must be financially ready for the biggest purchase to date in your life.
The actual house shopping can be great fun; driving around new neighborhoods, imagining your garden, picturing where you would place furniture, checking out the family next door.
But keep in mind, for some young adults, they are better off renting, and should put off the decision to buy for at least five years.
It might be best to keep renting if you want flexibility for personal or professional reasons. Buying decreases ease of mobility. In today's fast-moving job market, very few people can say with certainty that they'll have the same job in five years. It's much easier, and far less expensive, to leave a one-year lease than to sell a home!
Maybe you're just not ready to face the responsibilities of homeownership: repairs, upgrades, maintenance, yard work, trash pick-up, water and sewer payments, internet costs and the rising expense of heat and air-conditioning. The list is endless.
If something goes wrong and you're renting, all you have to do is put in a call to the landlord. Once you own a home…. that landlord is YOU.
By far the weightiest factor in whether it's time to buy a house or not is financial. There are no two ways about this; you can't be almost ready financially or close to ready. You're either ready. Or you're not.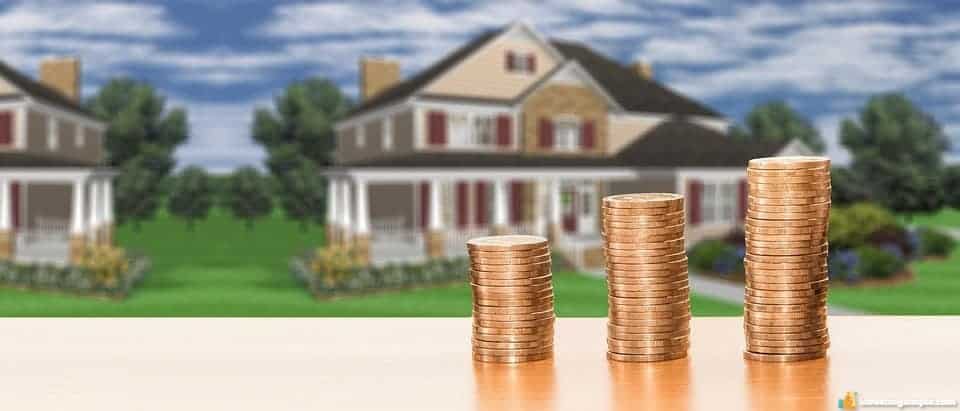 What To Consider When Buying A Home
There's an enormous initial investment involved. You have to come up with a lot of money when you purchase your house, from the closing costs (roughly 3 percent of the home's purchase price or more) to the down payment itself. Not everyone has that kind of cash just lying around.
Can you handle the debt? Lenders often look at your debt-to-income ratio: how your mortgage payments and other debts would stack up against your paycheck and any other income you may have.
Buying is more expensive than you think. You can't simply compare your monthly mortgage payment to your monthly rent. Although you can deduct some of your homeownership expenses, you'll have to pay property taxes, homeowner's insurance, and mortgage insurance, as well as renovations, maintenance, utilities, and other fees typically covered by a landlord.
How hot is your market? The real estate market is a roller coaster. At any given time, it could be a buyer's market…or a seller's market, so consider whether the timing is better suited to renting or buying
How Much House Can You Afford?
If you're thinking about buying, consider the following before you even think about ordering moving boxes and packing tape.
Calculate your current debts, including car loans, credit card payments, and student loans.
Conventional lenders often use the so-called 28/36 rule when determining whether to offer you a loan. Your house-related payments (mortgages, taxes, insurance) shouldn't exceed 28 percent of your pretax income, and all other combined debts shouldn't exceed 36 percent of your monthly pretax income.
Add up how much available cash you have. You'll want enough to at least cover your down payment and closing costs, and don't forget to leave enough in your bank account to cover any emergencies that might arise.
Make sure you can put enough money down. Traditionally, lenders have required down payments equal to 20 percent of the home's purchase price, but special programs allowing down payments as low as 3 percent are out there.
Get pre-approved for a loan. Contact a lender to get pre-approved for a mortgage. This doesn't require you to accept the loan; it's just a way of showing real estate agents and sellers that you're serious. One of the first things a prospective agent will ask is whether you've been pre-approved, so check off this box early in the process.
For the more conservative approach, you could follow the Dave Ramsey method when buying your first house…
Your Home Buying Wish List
Besides determining what your housing needs are, setting a budget, getting your finances in order, write a wish list of just what it is you're looking for.
What part of town do you want to live in?
How far a commute will be required to get to work?
What's the school district? Keep in mind that even if you don't give a hoot now, it is possible you will become a parent in this home!
Older home, or newer?
One story or two? Condo?
Contemporary or traditional?
A fixer-upper or move-in-ready?
How many bedrooms? Bathrooms?
What kind of heat and utilities?
What size and how private is the yard? Fenced in for the pooch? Room for a garden?
Hidden Home Buying Costs
You know about making a down payment. But there are other expenses due before or at the loan closing that you'll want to prepare for, such as:
The deposit you'll make to the seller upon signing the sales contract to show your good faith.
An initial deposit to your monthly payment escrow account.
You Can't Buy A House Overnight
Studies show the average home buyer will view around a dozen homes over the course of 2 months to find a home they want to make an offer on. Surveys conducted found out that about half of homebuyers considered finding a house the most challenging part of the process, but the other 50 percent got bogged down by the financing process.
The process from contract to closing, not counting the time you'll spend house hunting, will usually take from a month to 45 days. A contract timeline is usually no longer than 60 days.
Some of the time-consuming steps involved include:
Negotiating with the sellers and making an offer (about 5 days)
Signing a sales contract (3-5 days)
Getting approval on your financing (minimum 21-30 days)
Having the house for sale inspected (1-2 weeks)
Unfortunately, once the contract is accepted, the process is out of your control. Any bumps in the road can delay the process. It's a challenge to maintain patience, but try not to drive yourself crazy because there's nothing you can do but wait – except maybe pick out paint colors and curtains.
When you go through the challenging task of prequalifying for a loan, the bank will give you a bottom line of how much they will lend you. Again, you need to keep in mind the myriad other costs that come hand in hand with buying a house.
How Much Money Do You Need?
Your Income:
Many banks will require that your monthly costs can't exceed a percentage of your income, typically 28 percent.
That means if you earn $50,000 per year, your total monthly housing costs should not exceed $1166.
Your Debt:
In addition to your income, if you have recurring debts such as car payments, student loans or credit card payments, the total monthly payments on existing debt plus new payments for your mortgage may not be allowed to exceed a certain threshold, for example 41 percent.
The Down Payment:
Most lenders prefer a down payment of 20% or higher to qualify for a conventional loan, but there are loan options where you can put down less.
However, you should be aware that with a smaller down payment, you'll likely be required to pay for mortgage insurance, and your loan application will be looked at much more scrupulously.
Closing Costs:
Closing costs are extreme! These include an appraisal, credit report, loan origination fees, home insurance premiums, property taxes (often prorated at closing), title insurance, recording fees and attorney's fees. This is a hefty chunk of money you will need in cash.
What Mortgage Lenders Look At
Income: Money that you receive on a regular basis, such as your salary or income from investments. Your income helps establish a baseline for what you can afford to pay every month.
Funds Available: This is the amount of cash you have available to put down and to cover closing costs. You can use your savings, investments or other sources.
Debt And Expenses: It's important to take into consideration other monthly obligations you may have, such as credit cards, car payments, student loans, groceries, utilities, insurance, etc.
Credit Score: Your credit score and the amount of debt you owe enormously influences how banks look at you and if they are willing to risk lending you money at all. Credit scores also help determine how much money you can borrow and what interest rate you'll be charged.
Choosing A Mortgage Lender
One of the biggest mistakes made by new home buyers is NOT shopping around for a mortgage. Maybe your realtor has suggested someone. Or your parents know someone in the business. Don't feel you have to take their advice! It will take some time, but you're going to have your mortgage for the next 30 years, so it's really worth shopping around.
Also, don't assume you can shop one mortgage lender today and another one next week. There is market volatility in the mortgage market so you really need to set some time aside, get your pen and paper, and contact several banks in the same day.
Fill out the form with honest information to get a reliable quote. They're going to verify this information anyway so putting in misinformation won't help you at all in the long term.
Qualifying for a mortgage loan in order to buy a home can often be a stressful and strenuous process. Try not to sweat it. You could be a home owner soon. Buck up.
Low Down Payment Mortgages
FHA: The Federal Housing Administration offers 3.5 percent down payment mortgages through participating lenders. FHA loans are also easier to qualify for and have slightly lower rates than conventional mortgages.
GSE-backed loans: Fannie Mae and Freddie Mac are both currently insuring 97 percent loan-to-value loans. That enables lenders to offer 3 percent down payment mortgages to qualified buyers. Learn more here.
USDA: Home buyers in rural and suburban areas may be able to qualify for home loans offered by the U.S. Department of Agriculture. USDA loans offer low rates and 100 percent financing.
VA: Eligible veterans, as well as active duty service members and their families, can qualify for Veterans Administration loans. A VA mortgage requires no down payment or mortgage insurance.
There are all kinds of online calculators that can help you determine what your down payment amount will be based on the type of loan, the price of your house, your location, and credit rating.
Consider Resale Value
Adults will move many times during their careers, and the truth is, you may LOVE your house this year, but be tired of it a few years down the road. Maybe it's too small. Perhaps you've finished renovations and want to make a profit. Or you've been transferred to another location at work or taken another job entirely. Could a promotion or career advancement in the next five years mean you'll have to relocate? If so, maybe you'd better keep on renting. Or if you're planning to start a family, you might outgrow that starter home before you know it.
It's all about determining your first home's shelf life. Before you buy, think about selling the home you're considering:
How is the neighborhood? Will potential buyers love the area as much as you do a few years down the road?
Is the local real estate market on the upswing?
What kind of development is going on nearby? Commercial, retail, residential — or is that a multi-stack highway interchange they are building over there?
Does the home have an off-the-beaten-path location or features you don't mind but that might turn off future buyers?
Is Your Home An Investment
This is a gamble! The truth is, hard as they try, no one can predict whether home prices will rise or fall in a given time frame, so don't count on your home to be a cash cow.
Also worth thinking about: Your starter home may serve as a passive income provider in the future. Consider how the property might work as a rental unit!
Happy house hunting!
There are countless ways to invest in real estate. Owning your own home just one of the many options. This may not be the best fit for you based on what you are looking for out of the investment. Check out our comprehensive guide on real estate investing to learn more and explore other avenues!