When it comes to investing in the stock market, one of the most important decisions to make is which investing platform or brokerage to go with.
There is no "one size fits all" platform since there are many different investing strategies out there. Each platform appeals to a certain type of investor and specific types of investing strategies.
Today we are going to be comparing Betterment and Fidelity. By the end, you will have a clear understanding of which of these two companies may be the best fit for you. 
Betterment is a robo-advisor designed for passive, hands off investors.
Fidelity is a full blown stock brokerage for those who want to be more active with stock and fund selection.
Specifically, Fidelity has a robo-advisor arm of their services called Fidelity Go, so in order to compare apples-to-apples, we will be looking at Betterment vs Fidelity Go.
These robo-advisors have taken the financial industry by storm. In a nutshell, they have slashed management fees and account minimums by leveraging technology and algorithms. Rather than having a financial advisor create a portfolio for you and manage it, this is accomplished my technology or the "robo" component.
Summary: Betterment vs Fidelity Go
Betterment offers a hands-off investment and financial planning platform
Fidelity offers a do-it-yourself platform with some of the lowest fees in the brokerage community, as well as a robo-advisor called Fidelity Go
Both Betterment and Fidelity have $0 account minimums
Betterment has a fee of 0.25% for its Digital service and 0.40% for its Premium service
Betterment offers access to financial professionals on their Premium platform
Fidelity offers free trades on stocks, ETFs, and many mutual funds
Fidelity offers zero expense ratio mutual fund index funds
Betterment offers automation using two-way sweep and smart deposit for their online savings account
Fidelity is for more active investors
Betterment is for passive, hands off investors who need some level of guidance
Fidelity Go is completely free for balances under $10,000
After that, it is $3 per month for balances up to $49,999 and then 0.35% annually for accounts above $50,000
Betterment is actually cheaper than Fidelity for larger accounts
What Is Betterment?
Betterment is one of the most well-known robo-advisors out there today. The company has over $22 billion dollars in total assets managed for clients.
Betterment offers a suite of useful financial features along with hands-off investment management. With a large amount of automation and a focus on financial planning, Betterment offers one of the best platforms in the industry for passive low fee investing. 
The platform also tends to be great for beginner investors with an easy to use interface and professionally built investment portfolios.
How Does Betterment Work?
Betterment's sign up process will feel very familiar if you have signed up for any other online investment system. However, it will start to become unique as they begin to ask you questions related to your financial life.
They use this information to tailor an investment portfolio that will fit your goals and current situation. 
After you complete your questionnaire, you will see an organized breakdown of where you are today as opposed to where you want to be. 
Betterment will suggest an initial investment and recurring deposits based on this information. This way you can get on track for both your saving and investing goals. 
Once this is complete, it is 100% passive. If you have questions, they have customer service who can answer all your questions about specific features. If not, you just continue contributing money!
Betterment Features
There are a host of unique features offered on the Betterment platform that will appeal to passive, long-term investors.
Goal-Based Investing
The Betterment platform is built around the premise of helping you to acheive your goals. Whether you are looking to retire, save for a tropical vacation, or save for a child's education, the Betterment platform is tailored to guide you to your goals.
Within your Betterment account, you can set up separate sub-accounts where you can delegate cash to different goals. This allows you to easily track your progress and stay motivated to work towards your goals. This can be difficult when all of your investments are looped in together and there is no distinction for each goal.
For each goal, you can have a different portfolio based on your risk tolerance and time horizon. For example, maybe your longer-term funds can fford to fluctuate a little bit more than your short-term goals. Betterment will evaluate your specific goals and timeline and suggest portfolios accordingly.
Keeping all of these goals in one place helps you to easily keep tabs on your entire financial situation at a glance and eliminates the need to log in to a handful of different accounts just to determine your net worth.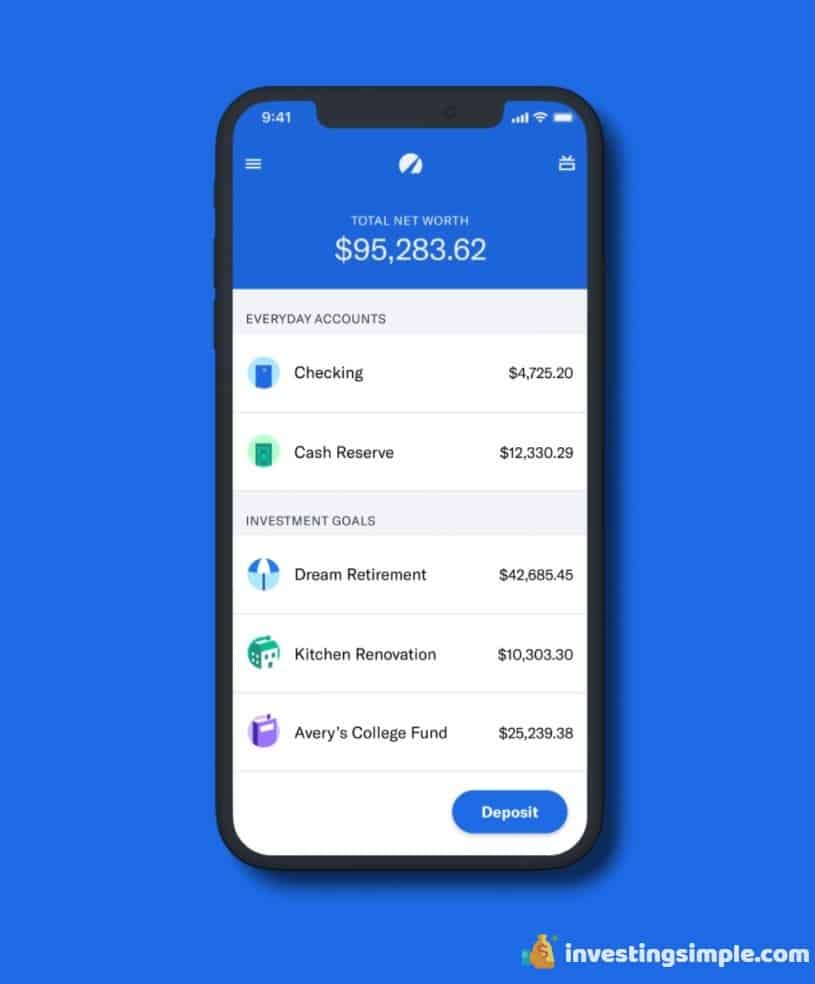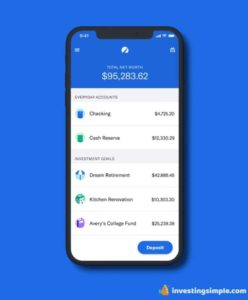 Financial Planning
One of the shining stars of the Betterment system is access to human advisors when you need it. Through the Betterment Premium plan, you will be able to call upon a Financial Planner whenever you are in need of assistance. They can give you advice on investments within Betterment as well as outside of it.
However, if you sign up for the Digital option, you will need to purchase packages in order to receive personalized advice. 
The packages start at $199 for the Getting Started option. It will go over the details of your Betterment account and get you up to speed on the features available to you. 
If you have more in-depth financial planning questions about specific life events, Betterment has options for that as well. For instance, if you would like questions answered about planning for college, there is a package for that. If you are getting married, there is a marriage financial counseling package as well. 
These will be particularly valuable for investors who want to have an active say in their investing and don't wantto just turn everything over to a financial advisor to manage. In the past, your options wer to do things 100% DIY or turn everything over to a financial planner. However, today there are a lot more options along the spectrum.
Tax Loss Harvesting
On Betterment, you'll be able to taxe advantage of automatic tax-loss harvesting. This is the process of efficiently re-allocating your investments to reduce the taxes you will owe at the end of the year.
When you sell investments for a gain, you realize capital gains and will have to pay taxes on these. However, if you sell other investments for a loss, you can cancel out the taxable gains in order to reduce or potentially eliminate the taxes you owe.
According to Betterment, by taking advantage of their automatic tax-loss harvesting, their users typically see a 0.48% per year increase in their investments. This is more than enough to cover the fee that the platform charges, so this along could make Betterment a smart coice for you.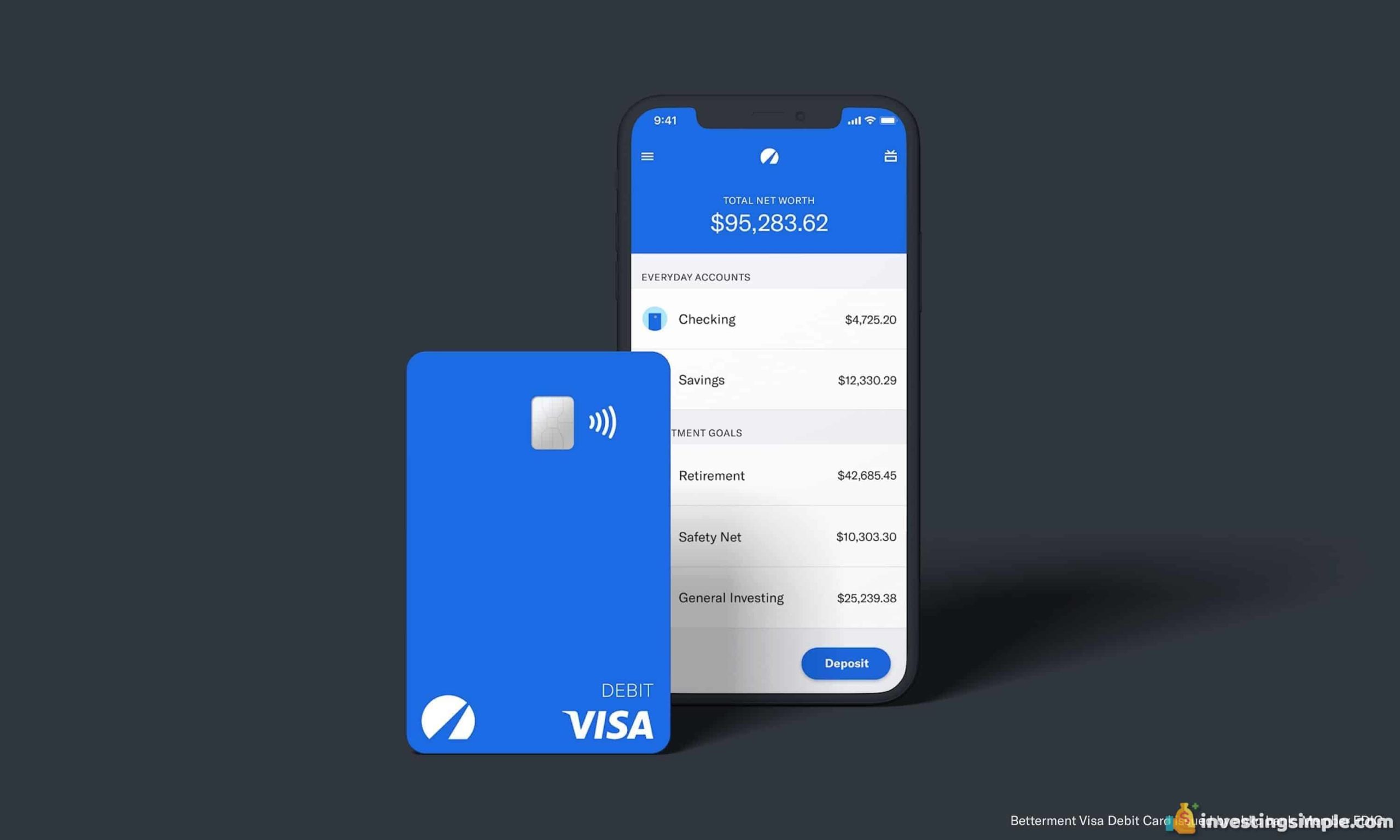 Betterment Cash Reserve
Betterment users also have access to a high yield savings account called Cash Reserve.
This account is insured for $250,000 in FDIC coverage and offers higher interest rates than most traditional banks. 
If you want to make use of this feature you must deposit at least $10 in the account to keep it up and running. 
Two useful features of Cash Reserve are the Smart Deposit and Two-Way Sweep.
Smart Deposit
Smart Deposit is a process that involves linking your checking account with your Betterment account. Then you will provide Smart Deposit with an amount of money you need to remain in your checking account. 
Betterment will then monitor your checking account and scoop out any money above that predetermined amount you provided. 
This capital will transfer to Betterment in whatever capacity you see fit. Whether it be into a retirement account or your taxable brokerage account, or possibly even the Betterment Savings account.
Two Way Sweep
Two-Way Sweep works just like Smart Deposit except its reversed. You will link your checking account and the Betterment Savings account. Again, you will set the amount of money you need to keep in that checking account. 
Whenever your checking account dips below that amount, Two-Way Sweep dives in and transfers whatever difference there is from Betterment Savings into your checking account. 
Utilizing these two features means you will always have a certain amount of money in your checking account while making sure all your excess cash is being put to use. 


Betterment Fees
There are two tiers of service offered on the Betterment platform. 
Betterment Digital, their basic tier, costs 0.25% of your total managed assets annually.
Digital gives access to their automation systems but financial planning will cost you extra. 
Betterment Premium is only for investors who have over $100,000 in their Betterment account. The Premium plan gives you ongoing access to Financial Planners with a 0.40% annual fee.
Not only will these Planners give advice on your investments with Betterment, but they will also advise you on your outside investments. This makes Betterement Premium one of the cheaper ways to have access to a team of CERTIFIED FINANCIAL PLANNERS to guide you in your investing.
Betterment Pros
Great automation features in Two-way sweep and smart deposit

Access to Certified Financial Planners through Premium Plan

Beginner-friendly

Focus on passive long term investing

No minimum account balance
Betterment Cons
Limited to stocks and bonds using ETFs

No direct indexing

Charge for financial planning with basic tier
Best Robo-Advisors
What Is Fidelity?


Fidelity is an investing platform powerhouse and has been around since the company was founded in the 1940s. You can be sure that Fidelity's investment platform has a lot to offer with that long of a lineage.
Fidelity is a full-service brokerage that offers some of the best tools and features to its users. From professionally managed accounts to DIY stock investing, users have a variety of different features available on the Fidelity platform. 
How Does Fidelity Work?
Fidelity shines in many different aspects of investing. Inherent in its design, Fidelity makes investing a simple process for its users. Fidelity provides features that benefit both the passive and active investors of the world. 
The standard Fidelity platform does not have an account minimum.
So the signup process is going to be extremely simple if you just want to check out their platform before you end up putting in any capital. 
Fidelity also offers a variety of customization that makes the investing experience unique to each investor depending on their style and needs.
Fidelity Features
Fidelity Go
Fidelity Go is a roboadvisor with a $0 account minimum. This platform is a roboadvisor service which will choose your investments for you based on specific criteria. The annual management fee for Fidelity Go is 0.35%.
Recently, Fidelity changed their pricing model for Fidelity Go:
It is 100% free for balances under $10,000
If you invest $10,000 to $49,999 the cost is $3 per month
After that, it is an annual fee of 0.35% for balances over $50,000
Just like with other robo's, Fidelity Go starts out by asking you a series of questions. After getting an idea of your goals, current financial situation and risk tolerance, they create a portfolio of funds to suit your needs.
After that, they will handle the ongoing management such as reallocating and rebalancing your portfolio.

Zero Expense Ratio Index Funds
Fidelity has become a leading force in the world of index funds. Now, Fidelity is offering index mutual funds with zero expense ratios. They have been the first and only company to implement this so far.
Fidelity ZERO Large Cap Index Fund (FNILX) - Aims for a total return of large-cap U.S. Companies.
Fidelity ZERO Extended Market Index Fund (FZIPX) - Aims for a total return in a range of small-cap to mid-cap U.S. companies.
Fidelity ZERO Total Market Index Fund (FZROX) - Broad range of market capitalizations within the U.S. 
Fidelity ZERO International Index Fund (FZILX) - Aims for returns from foreign and international stocks. Including both developed and emerging foreign markets. 
There are still some mutual funds that Fidelity offers that do have fees, but these still end up being much less expensive than that of their competitors' offerings. 
Investment Research
Fidelity offers some of the best research tools in the brokerage community. 
To give you an idea about the vast array of research they offer, the stock screener alone has 140 different types of criteria that you can filter by. 
Fidelity has taken measures to eliminate this strain though with a bit of customization and you don't even have to think about it. 
You will take a quiz to determine your ideal investment style, and Fidelity will only show you research that is most relevant to your goals.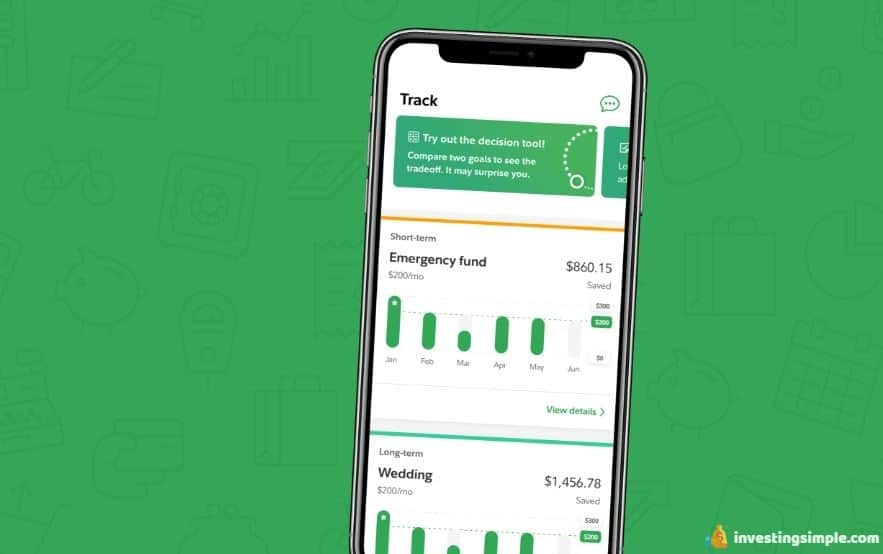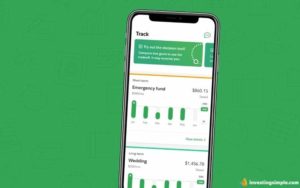 Tools and Features
While there are many tools that Fidelity offers, two of them stand out above the rest. 
Active Trader Pro is best for more active investors. You may take advantage of this feature both via a desktop application and through the web. 
Just to name a few of the robust features that this tool offers you it includes a pre-built market as well as a multi-trade ticket that allows you to store up to 50 orders at once. It is also completely free for anyone to take advantage of. 
Another tool is the Wealth-Lab Pro. This is a strategy-testing application for investors to utilize. With Wealth-Lab Pro, investors may access up to 20 years of historical data. 
This is a premium feature and requires investors to complete over 36 trades in a rolling 12 month period and have at least $25,000 in assets held in a Fidelity brokerage account. 
Fidelity Fees
Fidelity is extremely competitive when it comes to their fees and they are dropping them all the time in order to keep up with a lot of their competition. 
Stocks and Options - $0 per stock or options trade, + $0.65 per options contract
ETFs - $0 per trade
Bonds & CDs - $1 per bond or CD, free for US treasuries 
Mutual Funds - $0 for Fidelity funds and hundreds of other funds offered on the platform
Fidelity also prides itself on the minimization of service fees. There are no account service fees, account transfer fees, minimum investment fees, bank wire fees, stop payment fees or insufficient funds fees. 
Fidelity Pros
Excellent research available for free

Zero Expense Ratio Index Mutual Funds

$0 commissions for stocks and ETFs, and low fees

Easy to use platform and also offers more sophisticated investing tools

Fidelity Go has a $0 account minimum and fees begin at 0.35%.
For balances under $10,000 Fidelity Go is free
Fidelity Cons
There may be better options available for beginner investors

Options trading software not as good as others (such as TD Ameritrade's Think or Swim)

Margin rates higher than other brokerages

Fidelity Go robo-advisor has an asset management fee of 0.35%
Summary: Fidelity vs Betterment
Betterment and Fidelity are two extremely strong platforms in their own regard. One could say, that they are among the best in the industry. 
With that being said, the choice becomes clear once you focus on what features you are looking for. 
If you are a hands-on active investor, then Fidelity is a good option for you to consider. It has a slew of amazing features and tools for an investor to make use of every day. Fidelity offers competitive pricing and they are lowering their fees all the time. 
On the other hand, if you are a passive, hands-off investor, Betterment may be the better option for you. 
The automation Betterment offers is really second to none and by using some of these features you really barely have to look through your finances at all. Just with Two-Way Sweep and Smart Deposit alone you rarely, if ever, will be logging in to your Betterment account. 
Betterment may also be a good place to start for the beginner investor over Fidelity. The platform is better suited to a large amount of hand-holding and guidance from financial planners.
To sum it up, the investment platform to pick between these two is going to entirely depend on your investment style.
Pricing Difference
The Fidelity Go investment minimum is $0 and the annual asset management fee is 0.35%. This is slightly more expensive than Betterment with a 0.25% fee for the Digital plan.
However, with the new pricing model, Fidelity gives you a better bang for your buck by offering the service for free on accounts under $10,000. 
Lastly, Fidelity Go does not offer tax loss harvesting while Betterment does. This features boosts returns by recognizing "artificial" losses that can offset capital gains. This is something that should be taken into consideration before making your decision.
Best Free Stock Promotions
Keep Reading: