Robinhood Financial is an online investing app that offers three types of accounts, each designed to suit your specific investing and financial needs.
Robinhood Instant is the free, default account type. Robinhood Gold is the premium account type that offers extra buying power for $5 per month. You can downgrade to a Cash account from an Instant or Gold account at any time.
Robinhood Instant
When you sign up for a new account, you'll automatically start with a Robinhood Instant account. You will have access to instant deposits and extended-hours trading. You also won't have to wait  3 days for your funds to process when you sell stocks or make a deposit (up to $1,000).
You can transfer up to $50,000 per business day into your account.
Robinhood Instant is free. There are no monthly or recurring fees, no trading commissions, no interest charges, and no account minimums.
With Robinhood Instant and Robinhood Gold accounts, users are generally limited to no more than three day trades in a five trading day period, unless they have at least $25,000 of equity in their Instant or Gold account at the end of the previous day. These rules were put in place to protect individual investors from assuming too much risk.
Robinhood Gold
Robinhood Gold is a premium trading platform, with access to higher-level research, more trades allowed daily, and margin accounts for a small monthly fee.
The platform only permits three daily trades in a five trading day period. However, they allow unlimited trades if you have $25,000 of equity. Robinhood will also permit several trades if you have gold or margin account.
A Robinhood Gold account is like a Robinhood Instant account, but gives you access to more buying power and more advanced and up-to-date research reports.
With Gold, you get access to these features:
Professional research from Morningstar: You can make more informed decisions with in-depth research reports from Morningstar. These reports are available on 1,700 stocks and are updated frequently to follow important industry events.
Level II Market Data from Nasdaq: Allows you to monitor real time bids and asks directly from Nasdaq.

Access to investing on margin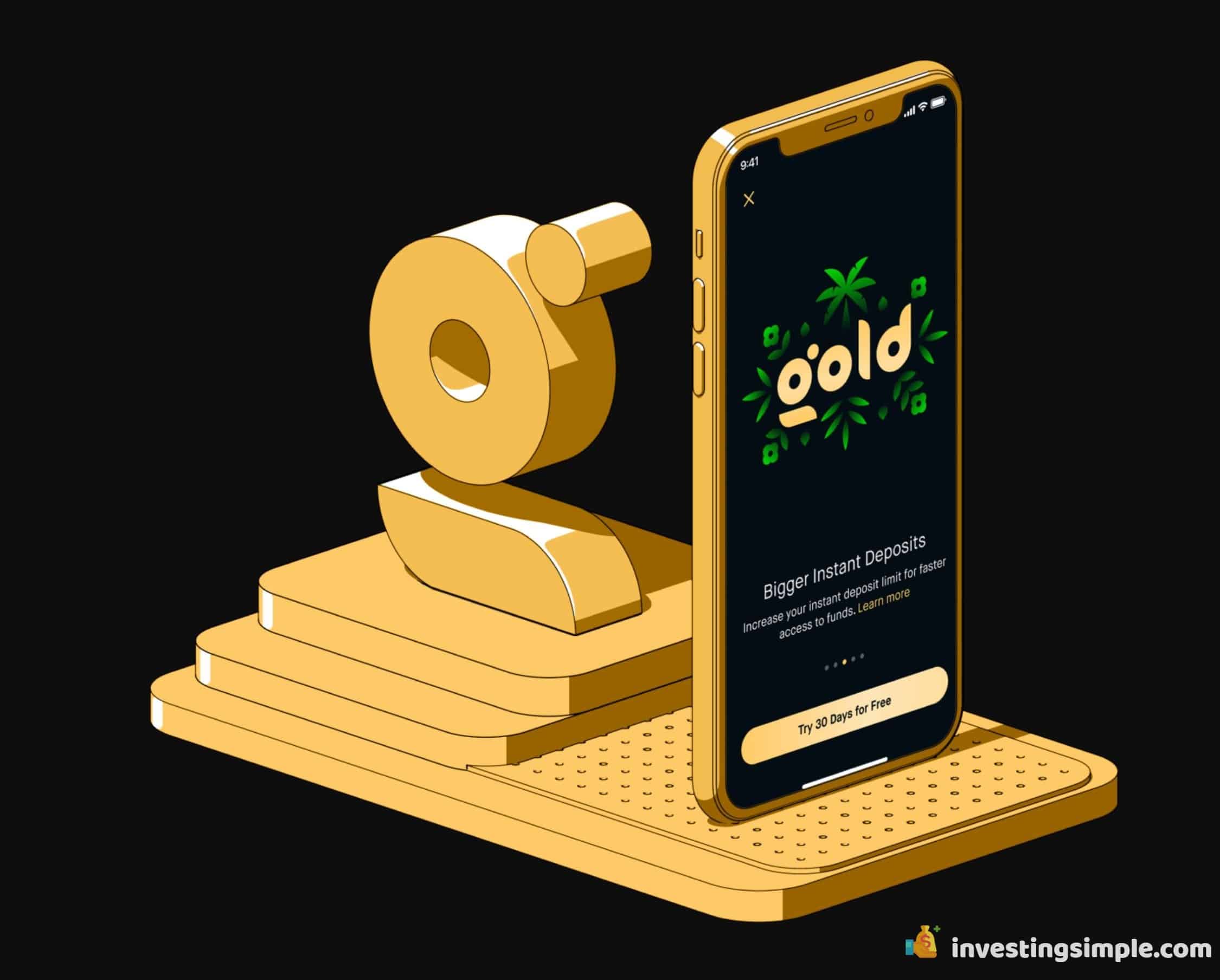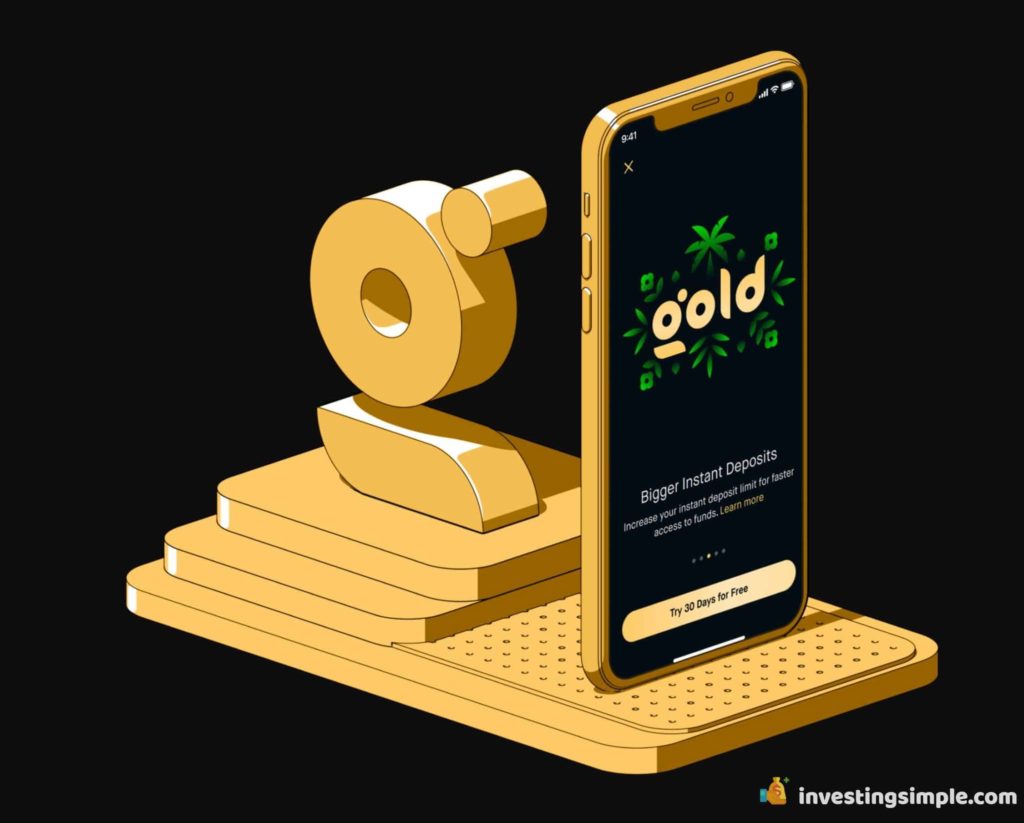 What Does Robinhood Gold Cost?
For $5 a month, you get add the Robinhood Gold premium features, and your first $1,000 of margin is included. You will be charged $5 every 30 days at the beginning of your billing cycle.
If you use more than $1,000 of margin, you'll pay 5% yearly interest on the amount you use above $1,000. Your interest is calculated daily and charged to your account at the end of each billing cycle.
You can try Gold for free for the first 30 days. Sign up anytime from your account settings.
Keep in mind that Robinhood Gold is a margin account, so there are additional risks and responsibilities you should be aware of. With margin investing, the returns on any stocks bought on margin directly affect your account value, whether they're positive or negative.
What is Margin Investing?
Investing on margin means that you're borrowing money from your broker to buy stocks. This lets you invest more money - your own money plus borrowed money.
It lets you leverage more money without having to sell off any of the assets in your current portfolio.
It's important to remember that when you use a margin account, it could result in both major profits or huge losses. This is because it's possible to lose not only the borrowed money, but also the value of the securities in your cash account.
Robinhood Cash
You can downgrade to a Cash account from an Instant or Gold account at any time.
A Robinhood Cash account allows you to place commission-free trades during the standard and extended-hours trading sessions. You won't have access to instant deposits or instant settlements like you would with Robinhood Instant.
If you downgrade, you will immediately lose access to the premium features and be charged any interest accumulated during the billing cycle.
Conclusion
Robinhood does not offer joint accounts, trusts, custodial accounts and IRA products at this time, but according to the company website, they hope to in the future.
However, it does give you options for basic and advanced accounts with distinct features. The best way to choose is to weigh them out and decide which will work best for you.
Best Free Stock Promotions