Robinhood is a popular trading platform that allows users to invest in stocks, options, and cryptocurrencies. Despite being known for its simple user-interface, Robinhood also has a number of advanced features like options and margin trading.
While many users have had positive experiences with the platform, some have found themselves in a frustrating situation where they owe money to Robinhood.
In this article, we will explore some of the most common reasons why people end up owing money on Robinhood.
Limited Time: Robinhood 1% Transfer Bonus
If you transfer an existing brokerage account to Robinhood through January 31st 2024, you can get an Unlimited 1% Transfer Bonus.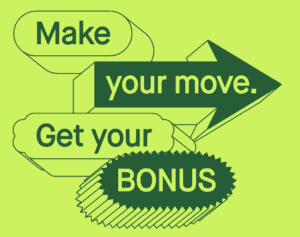 For example, if you transferred a brokerage account worth $50,000 - that would be a bonus of $500.
In addition, Robinhood offers a free stock for new users as well as a 1% IRA match for retirement accounts.
Robinhood Gold and Other Fees
The first and most common reason is related to fees.
If you are charged a fee, such as a Robinhood Gold fee or a fee associated with an American Depositary Receipt (ADR), and you do not have enough brokerage cash in your account to cover it, you may end up with an account deficit.
It's important to keep track of the fees associated with your investments and ensure that you have enough funds to cover them.
Robinhood Gold is a premium service offered by Robinhood that allows users to trade on margin, access to Level II market data, and larger instant deposits. However, the service comes with a monthly fee.
If you have Robinhood Gold and do not have enough funds in your account to cover the monthly fee, you will end up owing money to Robinhood.
Failed Deposits
Another common cause of an account deficit is related to failed deposits.
When you make a deposit from your bank account, Robinhood offers an Instant Deposit feature that allows you to start trading immediately.
However, if your deposit fails, the instant deposit becomes an account deficit owed to Robinhood. This can happen for a variety of reasons, such as insufficient funds in your bank account or an error in the deposit process.
It's important to note that an account deficit is different from a margin call. A margin call occurs when the value of your investments drops below a certain threshold, and your broker requires you to deposit more funds to maintain the required margin.
If you do not meet the margin call, your broker may sell your investments to cover the deficit. An account deficit, on the other hand, occurs when you owe money to your broker due to fees or failed deposits.
Want to learn more about using margin on Robinhood?
Conclusion
In summary, owing money on Robinhood can be a frustrating experience, but it's important to understand the common reasons why it may happen.
Fees, such as Robinhood Gold fees and fees associated with ADRs, can result in an account deficit if you do not have enough funds to cover them.
Additionally, failed deposits can also lead to an account deficit owed to Robinhood. By keeping track of your fees and ensuring that your deposits are successful, you can avoid the frustration of owing money on Robinhood.
Don't forget to grab your free stock worth up to $200 from Robinhood today!