There's a lot of specific knowledge you need to grasp before you can become a savvy investor and progress past just the basics.
One of these investing topics to understand is what is a stock split, and how does it affect you as an investor?
Robinhood stock splits work the same way as other brokerages out there, but we will be explaining exactly what to expect as a Robinhood investor.
Keep track of stock splits, because they are a good thing for beginning investors! The primary reason behind stock splits is to make shares more affordable to smaller investors.
What Are Stock Splits?
Splits begin with a decision by a company's board of directors to increase the number of outstanding shares by issuing more to its current shareholders.
Outstanding shares refer to all the shares of a corporation that have been authorized, issued and bought by investors and that currently hold them. All companies traded publicly have a set number of shares that are outstanding.
Directors may initiate splits because the costs of a single stock has grown higher than that of competitors. Again, they want even smaller investors to be able to afford to buy into the company. Because of this, stock splits usually increase demand as people see the cost go down per stock.
How Do Stock Splits Work?
You can calculate stock splits using simple mathematical equations. In a 2 for 1 split, for instance, an additional share is given for each individual share owned by an investor in the company. Thus, if the company had 10 million outstanding shares, after the 2 for 1 split, they will have 20 million total shares.
The most common split ratios are 2 for 1 or 3 for 1, which means that the stockholder will have then have two or three shares for every single share they held earlier.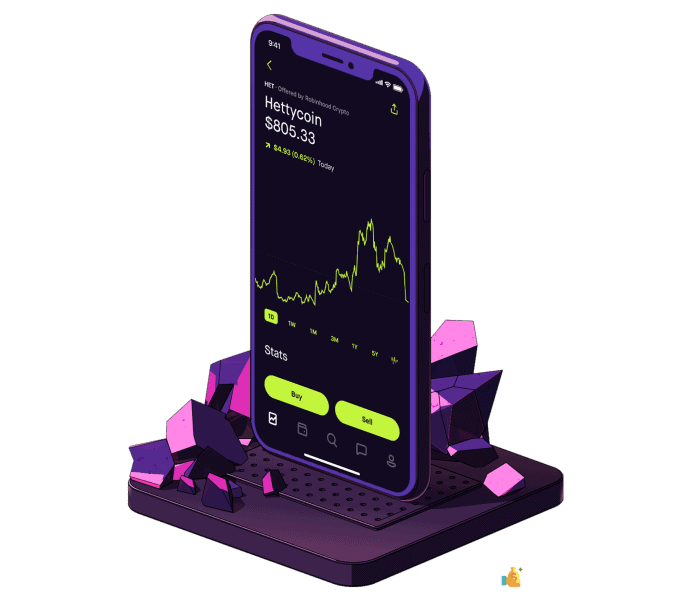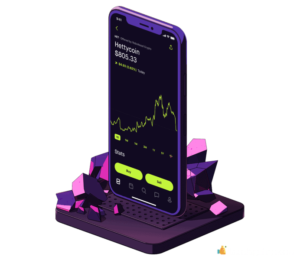 How Do Stock Splits Affect Price?
After a split happens, the stock will go down in price. Using the same example of a 2 for 1 split, as the number of outstanding shares increases, the price of each share changes. However, it's important to note that the total value of the stocks remains unchanged.
Companies that issue stock splits have usually seen their share prices rise higher than they want them to be. However, although the number of outstanding shares increases and the price per share decreases, the value of the company does not change.
About Robinhood
Known as the app that pioneered commission-free trading, Robinhood opens doors for new investors looking to get their feet into the game without losing money before they even jump in.
Experts designed this platform with beginners in mind. Creators designed Robinhood to be the simplest trading platform out there. As a result, intermediate to advanced traders often find this platform to be lacking when it comes to research tools, order types and technical indicators.
Still, if you are looking for a simple platform to trade commission free, it is an excellent option.
Conclusion
Stock splits do not change the amount your portfolio/investment is worth. The number of shares you own and their individual price of each may change, but stock splits don't actually alter the total value of your investment.
Stock splits on Robinhood are just the same as any other brokerage out there. Once the split occurs, you will have more shares with a proportionally lower price. For example, Apple recently completed a 4 for 1 split. For every share of Apple you owned before the split, you now own 4. However, each of those shares are worth 1/4th of the original share price.
Now you are one step closer to being financially fluent!
Best Free Stock Promotions