Robinhood is a popular brokerage platform that allows users to trade stocks and other financial instruments.
However, the company faced significant controversy during meme stock mania in 2021.
Many users were outraged when Robinhood placed trading restrictions on the stocks of several companies, including GameStop, AMC, and Bed Bath & Beyond.
This led to a lot of questions about whether or not Robinhood was legally allowed to stop trading.
Limited Time: Robinhood 1% Transfer Bonus
If you transfer an existing brokerage account to Robinhood through December 8th, 2023, you can get an Unlimited 1% Transfer Bonus.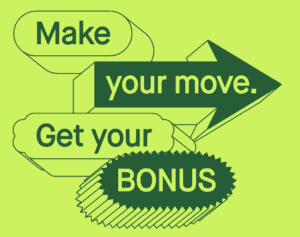 For example, if you transferred a brokerage account worth $50,000 - that would be a bonus of $500.
In addition, Robinhood offers a free stock for new users as well as a 1% IRA match for retirement accounts.
Why Robinhood Shut Off The Buy Button
Robinhood justified its actions by citing "clearinghouse-mandated deposit requirements related to equities" that had increased ten-fold.
Essentially, Robinhood was trying to prevent its own collapse by restricting trading. While this may have saved the company, it left many users feeling angry and frustrated.
Over ninety lawsuits were filed against Robinhood by users, and the question now is whether any of these users will be able to recover damages for their losses.
However, the consensus among legal professionals is that the chances of recovery are low.
Brokerages typically have the discretion to limit trades pursuant to their user agreements, and Robinhood's user agreement clearly states that it may prohibit or restrict users' ability to trade securities.
The user agreement is a contract, and if the contract says that Robinhood can restrict trading, then it is legally permitted to do so.
Conclusion
It remains to be seen whether any of these lawsuits will be successful.
Don't forget to grab your free stock worth up to $200 from Robinhood today!