One category most investors tend to overlook is the tax implications surrounding an investment. On the bright side, investors do not need to know all the ins and outs of the tax code to find a successful investment. 
That being said, you have a better chance of earning positive returns by knowing some of the basics around taxes and investments. After all, what really matters is the amount you take home after Uncle Sam has taken his cut.
In this article, we review the tax implications around the Fundrise crowdfunded real estate platform. We will explain how taxes work with Fundrise and how we can plan for them before tax season approaches.
Fundrise Tax Implications
When investing in Fundrise, it is important to understand what specific types of Fundrise investments are in your portfolio. This will determine how your Fundrise investment will be taxed. 
Fundrise tax implications will come from one or a variety of these taxable events:
Capital gains or losses
Dividends
Interest
Capital gains or losses: when Fundrise sells a property they may realize a capital gain or loss. This will then be reported on the partnership tax return and passed through to the individual investors via a K-1 tax form. 
In addition, individual investors may also realize a capital gain or loss on the value of the Fundrise fund they purchase. If an investor buys a share in a Fundrise REIT at the price of $10 and later sells for $10.50, they will pay capital gains tax on the gain of $.50 per share. This will be reported on a 1099-B tax form. 
Capital gains earned on Fundrise are subject to capital gains tax rates depending on the term of the investment. 
Long-term capital gains are taxed at 0%, 15%, or 20% depending on your ordinary income tax bracket.
Short-term capital gains are taxed at the taxpayer's ordinary income tax rate. 
Dividends: Rental income earned from Fundrise properties is typically passed through to the shareholders in the form of dividends. Fundrise dividends are taxed as ordinary income to the shareholders. 
Interest: When Fundrise participates in real estate debt investments any interest earned by the fund will be reported to shareholders in the form of interest. Interest earned on Fundrise is taxed as ordinary income to shareholders. Some interest payments can be received as dividend income from Fundrise REITs. 
Types of Fundrise Investments
Fundrise eREIT - Set up as real estate investment trust (REIT). REITs are required to pay out at least 90% of their net profit to shareholders in the form of dividends. Dividends are taxed as ordinary income to shareholders. You can begin investing in Fundrise eREITs using the Fundrise Starter Portfolio. 
Fundrise eFund - Set up as real estate partnerships. Investors are considered passive partners in the fund and receive form K-1 at tax time. 
Fundrise eREITs that distribute dividends will be reported on tax form 1099-DIV. Fundrise eFunds will distribute partnership income on a tax form K-1. Any capital gains or losses from a Fundrise eREIT or eFund will be reported on tax form 1099-B.
Fundrise Tax Forms
What is Form K-1?
Form K-1 is a tax document that reports tax implications created by the ownership of a partnership investment. This document outlines whether there was ordinary income generated, capital gains or losses, or dividends paid to shareholders. 
As mentioned above, if you are a Fundrise eFund investor then you will receive a form K-1 to report on your income taxes. 
When you report your K-1 on your United States income tax return the information will directly go to the appropriate schedules and forms. 
For example, say your eFund earns both capital gains and dividends within a tax year. By entering the K-1 data on your 1040 tax return you will be reporting dividends on your Schedule B and any capital gains will be reported on Schedule D. 
What is Form 1099-DIV?
This is a U.S. tax form reported to individuals who receive income from dividends. Information on this form is required to be reported on your individual income taxes for that year. Fundrise eREITs will report any dividends earned on Form 1099-DIV. 
Fundrise dividends are taxed as ordinary income and do not qualify for the lower qualified dividends tax rate. For most REITs or companies to meet the requirements for qualified dividend status they must pay tax at the company level, which Fundrise REITs do not. 
What is Form 1099-B?
If they have incurred capital gains or losses, Fundrise investors will receive a Form 1099-B for transactions in broker-barter exchanges. This form reports any proceeds from transactions where an investor may have realized a capital gain or capital loss. 1099-B may be reported if you have a real estate transaction and receive cash in exchange. Form 1099-B is required to be reported on your individual income tax return.
If you buy and sell Fundrise funds and realize a capital gain or loss, then you will receive a Form 1099-B to report this transaction on your tax return.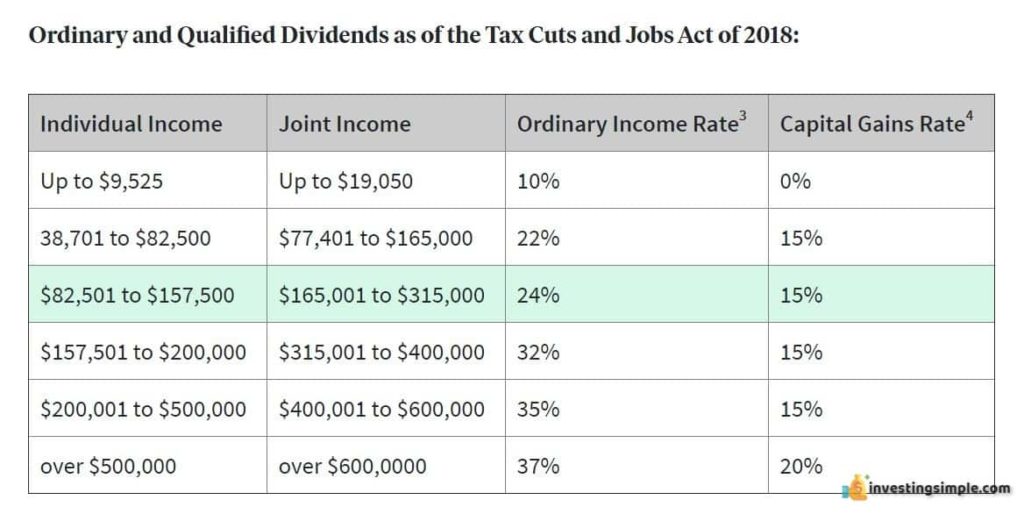 Fundrise IRA Tax Consequences
You have the option to invest in Fundrise via an Individual Retirement Account (IRA) managed by the Millenium Trust Company. Fundrise IRA accounts have a $125 annual fee, but allow investors to save and invest for retirement using the Fundrise platform. 
Dividends or capital gains earned within a Fundrise IRA will not be subject to income taxes. The only time a taxable event occurs within a retirement account is when funds are disbursed out of the account. 
This feature can save an investor a lot from taxes.
Additionally, any annual contributions to a traditional IRA qualify as a tax deduction. Of course, this depends on your total household income level for the year. 
How is Rental Real Estate Normally Taxed?
So, you may be wondering how the tax implications of Fundrise investments compare with a traditional real estate investment. 
If you own a residential rental property that generates income as well as a variety of costs, many expenses can qualify to reduce the net profit of the rental. In the U.S., rental property activity is required to be reported on Schedule E of the 1040 tax return. 
The net profit of the rental activity is reported and taxed as ordinary income. This means you will pay taxes on the profit of the rental at the same rate as your ordinary income tax rate. Thus, you are receiving a similar tax treatment as Fundrise eREITs. 
Are Fundrise Taxes Similar to REITs?
Traditional REITs are taxed in a very similar way to Fundrise eREITs. As most of the profit is required to be distributed to investors, shareholders pay taxes on the dividend income they receive. 
Traditional real estate investment trusts (REIT) can be taxed as real estate partnerships depending on their structure. In this case, form K-1 is issued to the shareholder or partner in the REIT.  
Most REITs do not meet the qualifications to be taxed at the qualified dividend tax rate. Companies or REITs that meet the qualified dividends tax rate are typically taxed first at the corporate level. This is common for C-Corporations which are subject to double taxation, once at the corporate level and again at the shareholder level (dividends).
How Can I Lower My Fundrise Tax Liability?
Investors who are currently investing with Fundrise, or those who are considering it, may be wondering how to lower their potential tax liability. After all, nobody wants to pay more in taxes.
Most of the investment decisions at Fundrise are left to the asset managers rather than the individual investors. The asset managers decide when to buy and sell properties and choose which properties are good investments.
For this reason, there is not much an investor can do to lower their potential tax impact. However, according to the platform, their fund managers always consider tax consequences when making investment decisions. 
Choosing when to buy and sell Fundrise funds based on the current share price may be the best way that Fundrise investors can gain some control over their tax liability. That way, you can determine what prices to trade at.
For example, investors who would like to sell their position and incur a realized gain may want to wait until they have held their investment for at least 1 year so they can take advantage of lower long-term capital gains tax rates.
Best Real Estate Platforms